Jessie Ware has announced her much-anticipated fifth album: That! Feels Good! will be out on April 28. The follow-up to 2021's What's Your Pleasure? is led by the new single 'Pearls', which was co-written with Stuart Price, Clarence Coffee Jr., and Sarah Hudson. Check it out and find That! Feels Good!'s details below.
"'Pearls' is a record that doesn't take itself too seriously but demands you to have a dance," Ware said in a statement. "It's inspired by divas like Donna Summer, Evelyn "Champagne" King, Teena Marie and Chaka Khan and I guess attempts to show — in lightness — all the hats I try to wear (usually at the same time). It's the second song you will hear from my collaboration with Stuart Price and Coffee — with the wonderful addition of Sarah Hudson — and hopefully gives you a taste of the fun we have working together…"
Of the new LP, She added: "That! Feels Good! stems from over 10 years of understanding who I am, and who I enjoy being as an artist and the thrill of performance."
In April 2021, Ware released the deluxe edition of What's Your Pleasure?, which featured six additional songs. The British singer returned last summer with the single 'Free Yourself'.
That! Feels Good! Cover Artwork: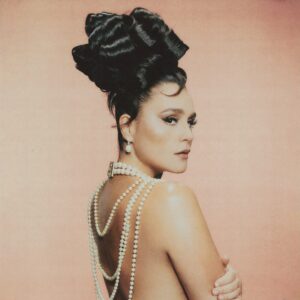 That! Feels Good! Tracklist:
1. That! Feels Good!
2. Free Yourself
3. Pearls
4. Hello Love
5. Begin Again
6. Beautiful People
7. Freak Me Now
8. Shake The Botle
9. Lightning
10. These Lips