Body Type have announced their sophomore LP, Expired Candy. The follow-up to the Australian band's 2022 debut Everything Is Dangerous But Nothing's Surprising comes out June 2 via Poison City Records. Today, they're previewing it with the single 'Miss the World'. Check it out and find the album's cover art and tracklist below.
"Yeah, yeah, on face value this is a COVID song," Sophie McComish said of 'Miss the World' in a statement. "But more than that, it's an ode to the realisations, personal and collective, that occurred during that time. Realisations about society, culture, values, the things that matter, the parts we play. At the end of the day, the world is totally absurd and many things make very little sense when you think about them too hard. But we gotta squeeze these little brains of ours and do the thinking, realise the realisations. Complacency is dangerous, passion is contagious."
Revisit our Artist Spotlight interview with Body Type. 
Expired Candy Cover Artwork: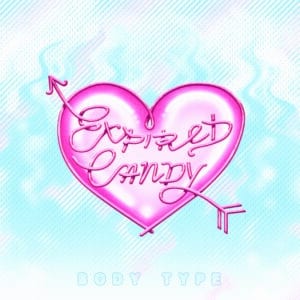 Expired Candy Tracklist:
1. Holding On
2. Summer Forever
3. Weekend
4. Tread Overhead
5. Sha La La
6. Creation Of Man
7. Miss The World
8. Anti-Romancer
9. Beat You Up
10. Albion Park
11. Expired Candy
12. Dream Girls
13. Shake Yer Memory