Olivia Jean has announced a new album called Raving Ghost. It's set to land on May 5 via Third Man. Lead single 'Trouble' is out today, and you can check it out below.
"Ever since I was a kid, writing songs and playing guitar has been an addiction that nothing else can touch," Jean said in a press statement. "My guitar is an appendage. I could never put my guitar down even if I tried."
Raving Ghost, the follow-up to Jean's 2019 LP Night Owl, features a cover of Enya's 'Orinocco Flow', as well as contributions by My Morning Jacket keyboardist Bo Koster, Jellyfish's Roger Joseph Manning Jr., and drummers Carla Azar and Patrick Keeler.
Last year, Jean married Jack White during a show at the Masonic Temple in their hometown of Detroit.
Raving Ghost Cover Artwork: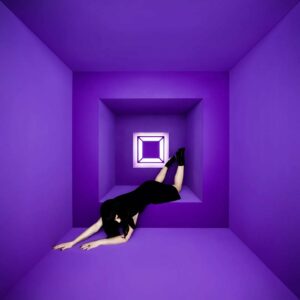 Raving Ghost Tracklist:
1. Raving Ghost
2. Too Late
3. Spider
4. Trouble
5. I Need You
6. Ditch
7. Fun
8. Fate
9. Orinoco Flow
10. Godmother
11. Don't Leave