In tribute to famed diving pioneer Frédéric Dumas, Spinnaker introduced its latest entry, the Dumas GMT Automatic. Priced at £570, this stylish watch exudes quality and character with its four bi-colour designs. In this article, we'll explore the design and why it's an excellent pick for those looking to buy a dive watch.
Starting with its design, the Dumas GMT Automatic impresses with its range of bi-colour options. The first variation, harbour grey, takes a reserved approach that will appeal to many, while the navy black bi-colour variation has a more playful style that evokes the deep blue of the ocean. Continuing the range, we have the cobalt crimson variation, a brighter Pepsi-esque design reminiscent of the GMT entries from Tudor and Rolex. Last but certainly not least is the dark turquoise variation, which personally comes off as the most playful, with a look sure to turn heads.
Size-wise, the Dumas GMT Automatic is 44mm in diameter and 15mm in thickness, making it suitable for most wrists. It also has a capable water resistance of 300m, making it ideal for general swimming and diving.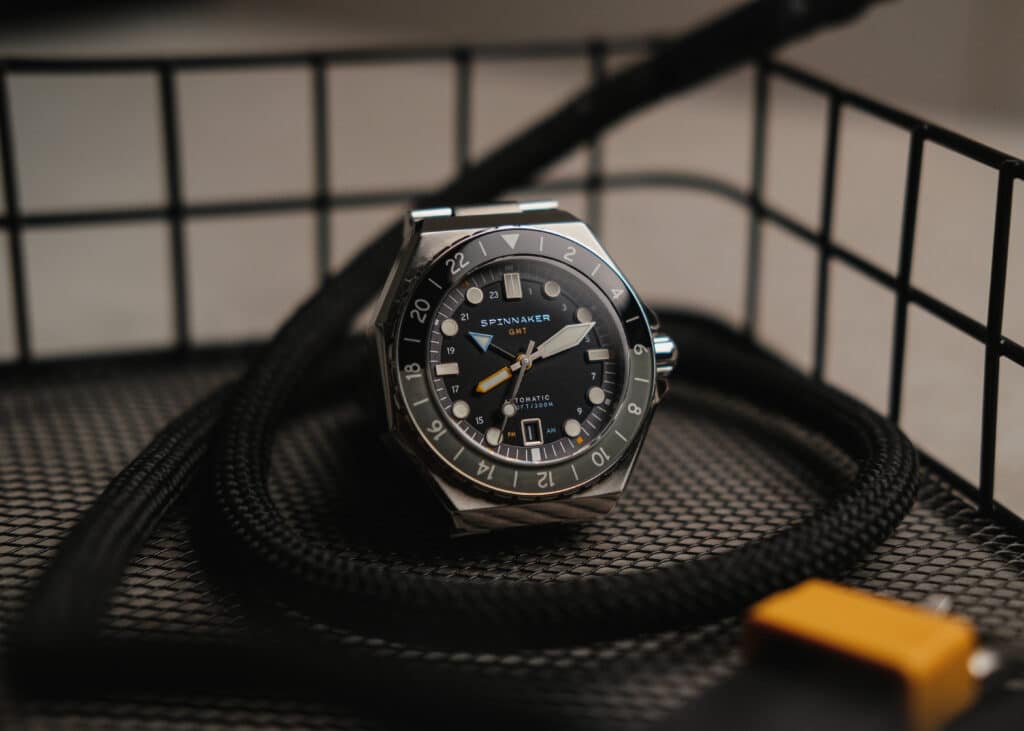 Regarding movements, we get treated with the Seiko TMI NH34 movement, a reputable movement created in 2022 that has 24 jewels for smooth and accurate performance. Compared with its cheaper competitors flooding the market, mainly from China, it certainly stands its ground.
As a new entry, the Dumas GMT Automatic by Spinnaker is a splendid watch favoured by those seeking a budget-friendly option that delivers a respected movement and satisfying aesthetic. While the watch market offers endless possibilities, the Dumas GMT Automatic undoubtedly serves as a worthwhile purchase for the person looking for their first dive watch or an avid collector looking to add a special piece to their collection.