Many men in the world of fashion rely on the classic and timeless white t-shirt as their go-to outfit. It's a versatile piece that pairs well with blue jeans, cargo pants, or even smart tapered chinos. But what about accessories? Specifically, what type of watch would complement this iconic look? Let's dive in and explore our options.
Seiko Presage Cocktail Time 'The Martini'
It's unsurprising that Seiko has made it onto the list with their £400 watch from the Presage series, named 'The Martini.' The watch features a stainless steel case,  automatic movement, and it offers a timeless aesthetic with a beautiful dial that draws you in with its individualistic aesthetic. It's a conservative and breezy piece that is perfect for those who appreciate intricate dials.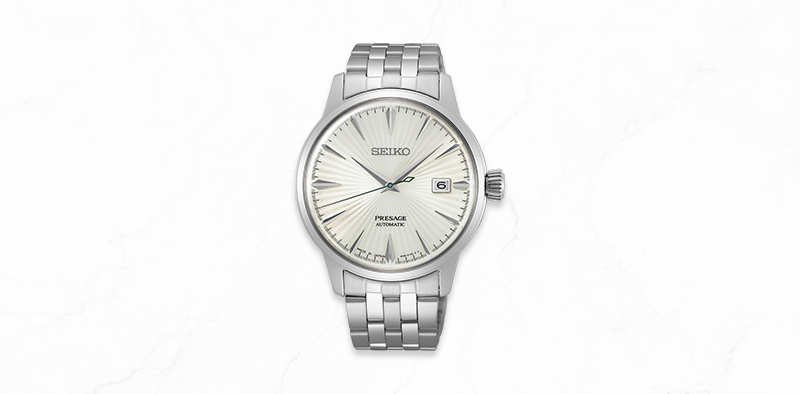 Hamilton Khaki Field King Auto
Hamilton, another beloved brand, makes it to the list as one of the best go-to brands for those looking for a more serious watch with a decent automatic movement. The King Auto from their renowned Khaki Field series is our top pick from their wide range of watches. It boasts a black PCD-coated case with a black dial and leather strap, giving it a stealthy and stylish look.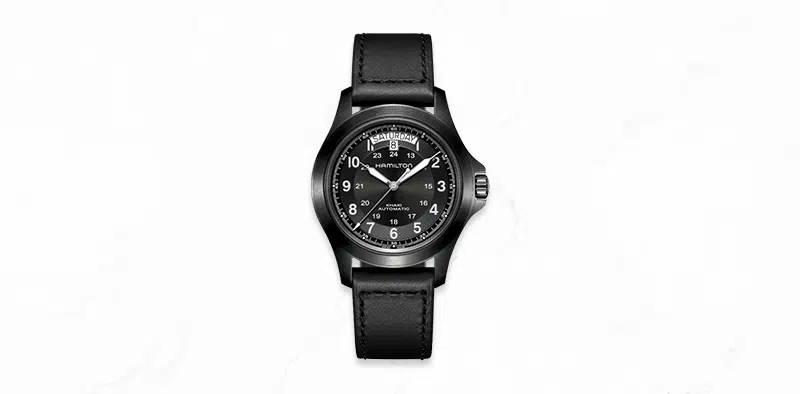 Tissot Gentleman (Black Dial)
The Tissot Gentleman is a classic-looking watch that exudes elegance and everyday style. It's versatile enough to go beyond just pairing it with a white t-shirt; it can be worn with formalwear as well. The watch boasts a 40mm diameter and showcases a black dial with scratch-resistant sapphire glass, making it a perfect choice for daily wear.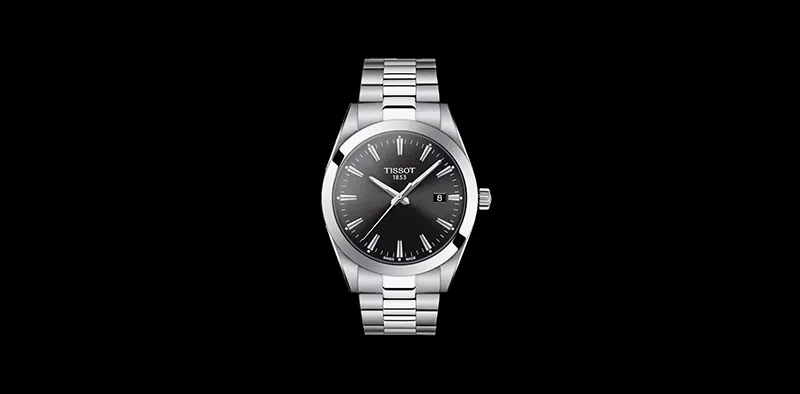 Frederique Constant Classics Carree Automatic
Introducing a different look, we have the beautiful tank-esque Carree Automatic watch by Frederique Constant. Priced at £995, this watch is certainly expressive and thrives on its luxurious appearance, making it perfect for both smart and casual appearances, including a simple white t-shirt and jeans ensemble.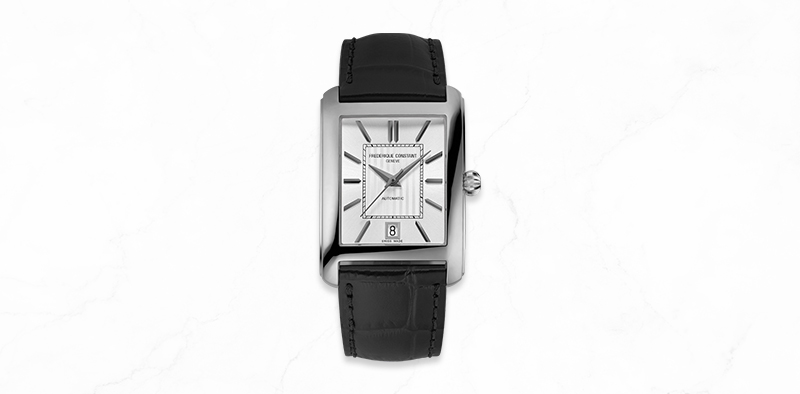 Baume & Mercier Black Classima Watch
The last piece on my list is a Baume & Mercier watch that, like the Tissot, thrives on its elegant appearance. From the stylish dial fonts to the stunning calfskin leather strap that adds a beautiful dynamic to the overall design, this watch is certainly an eye-catcher and worth every penny.