LSDXOXO has announced new EP, Delusions of Grandeur (D.O.G.), which will drop on September 22 via his new label Fantasy Audio Group (F.A.G.). Today, the producer has served up a new track called 'Double Tap'. Listen to it below.
"Delusions Of Grandeur was created as a bridging of worlds for what people know my sound to be and what it will become over the span of my next few projects," LSDXOXO explained in a statement. "Electroclash and 90s vocal rave have always been some of my biggest musical inspirations, but I've allowed those influences to take a front seat in the crafting of this EP."
"The title of this project speaks to my personal tug of war with the concept of celebrity," he added. "I'm quite the introvert, and up to this point have used my artistic persona as a sort of costume or even armour in order to navigate the heightened visibility."
Delusions of Grandeur (D.O.G.) is the follow-up to LSDXOXO's 2021 EP Dedicated 2 Disrespect.
Delusions of Grandeur (D.O.G.) EP Cover Artwork: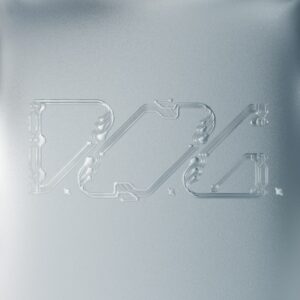 Delusions of Grandeur (D.O.G.) EP Tracklist:
1. J'Adore
2. Cream
3. Devil's Chariot
4. Double Tap
5. In Blood
6. Freak No.2 [feat. Six Sex]