SPELLLING, the moniker of Chrystia Cabral, has announced SPELLLING & the Mystery School, a collection of reworked versions of songs from throughout her discography. It's due for release on August 25 via Sacred Bones. To accompany the announcement, she's shared two singles from it, 'Cherry' and 'Under the Sun', which reimagine 'Choke Cherry Horse' from 2017's Pantheon of Me and the Mazy Fly track 'Under the Sun', respectively. Check them out below.
"With this album, I wanted to capture the ways that these songs have morphed," Cabral said of the project. "They're like my children all grown up in a different stage of their lives, and I want to celebrate that. I'm proud to say it's my favorite thing I have created so far, and working on it has really opened up new exciting visions for the future of the SPELLLING sound."
SPELLLING & the Mystery School features Del Sol Quartet and Divya Farias on strings, Jaren Feeley on piano, Patrick Shelley on percussion, Giulio Xavier Cetto on bass, Wyatt Overson on electric guitar, and Toya Willock and Dharma Moon-Hunter on background vocals. "We've picked up little nuances from feeding back and riffing off the audience," Cabral explained. "Understanding what excites them and/or what makes people wanna dance more — we just become aware of those little things and make slight adjustments."
"I want people to feel like there's alchemy happening and to be aware of the magical parts of sound," she added. "Like, this really did come out of thin air."
SPELLING's last album, The Turning Wheel, came out in 2021.
SPELLLING & the Mystery School Cover Artwork: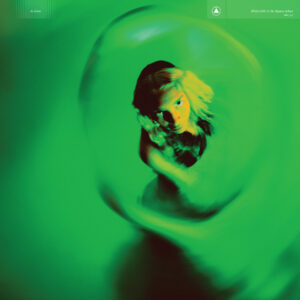 SPELLLING & the Mystery School Tracklist:
1. Walk Up To Your House
2. Under the Sun
3. They start the Dance
4. Cherry
5. Haunted Water
6. Hard to Please (Reprise)
7. Phantom Farewell
8. Boys at School
9. Always
10. Revolution
11. Sweet Talk