Irreversible Entanglements – the band composed of the poet/vocalist Camae Ayewa (aka Moor Mother), bassist Luke Stewart, trumpeter Aquiles Navarro, saxophonist Keir Neuringer, and drummer Tcheser Holmes – have announced a new album, Protect Your Light. It will arrive on September 8 via their new label home, Impulse!. Below, check out the first single from the record, 'Free Love', along with the cover artwork and tracklist.
"We are thrilled to welcome Irreversible Entanglements to the Impulse! Family," Dahlia Ambach-Caplin, SVP A&R and Artist Development at Impulse!/Verve Label Group, said of the signing. "Their music is not only brilliant but also courageous and contemporary. Protect Your Light embodies so much of Impulse!'s history while also looking unassailably forward as well."
Protect Your Light was primarily recorded over three days in January 2023 at Rudy Van Gelder Studios in Englewood Cliffs, NJ. It features contributions from pianist Janice A. Lowe, cellist Lester St. Louis, and vocalist Sovei.
Irreversible Entanglements' last album was 2021's Open the Gates.
Protect Your Light Cover Artwork: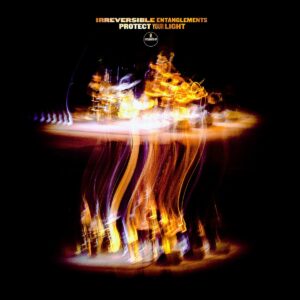 Protect Your Light Tracklist:
1. Free Love
2. Protect Your Light
3. Our Land Back
4. Soundness
5. root⇔branch
6. Celestial Pathways
7. Sunshine
8. Degree of Freedom