Bena Rose Bruce has announced a new EP called Lighting Up. Following her latest album Deep Is the Way, which arrived in January, the EP features reimagined versions of four album tracks, plus the recently released title track. It's out on September 1. Along with the news, the singer-songwriter has enlisted the Budapest Art Orchestra for a reworking of the album track 'Destroy Myself'. Listen to 'Destroy Myself (Avoid Myself Orchestral Version)' below.
"Bringing these songs to live again with the Budapest Art Orchestra was something pretty unique," Bruce reflected in a statement. "It was all done via zoom, and we only had an hour to record with the orchestra, so a lot of preparation was done beforehand but we were so nervous about how much we could do in an hour, but it seemed to work and the end result was incredible, it's amazing how the strings can bring such emotion to the songs."
Check out our Artist Spotlight interview with Gena Rose Bruce. 
Lighting Up EP Cover Artwork: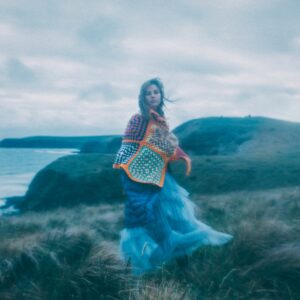 Lighting Up EP Tracklist:
1. Destroy Myself (Avoid Myself Orchestral Version)
2. Morning Stars (Here for You Orchestral Version)
3. Future (Wanted to Be Your Star Orchestral Version)
4. Harshlight (We'll Be Holidaying Chelsea Girls Version)
5. Lighting Up