"Hi, Barbie!" "Hi, Ken!"
Barbie marketing is everywhere; nearly all printed or digital media and social media platforms are full of Barbie content. Unsurprisingly, the blockbuster Barbie claims to be the biggest movie of the year, with its box office already grossing over $1.3 billion worldwide. 
You name it: pink outfits, pink shoes, pink cars, pink villas, and, of course, pink watches. Yes, Barbie and Ken have ruled the fashion and watch industry since the film opened in July.
So, slowly but surely, I began loving pink watches, so I have compiled a list of my favourite ones as the first entry for the Mr. Watches' Picks series.
Tag Heuer Carrera Pink
Mr. Ken, aka Ryan Gosling, has been spotted wearing this Tag Heuer timepiece on the red carpet in London and New York. This pink dial Carrera is – in my opinion – the first pink dial watch that comes to my mind when I hear the words Barbie's watch. Its 36 mm diameter makes it wearable for men and women. It features a date display at 6 o'clock, automatic movement, and a highly polished steel strap. It's a catchy dress watch, and yes, this Ryan Gosling's Carrera gives me the feeling that indeed "I am Ken!"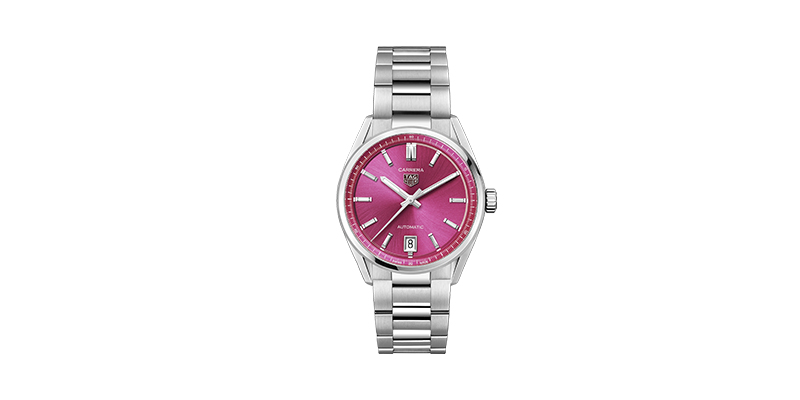 Maurice de Mauriac Cherry Blossom
"Love at first sight" – I fell in love with this Cherry Blossom when I saw it at the "Time To Watches" in Geneva in April 2023 – before the Barbie Movie hype even existed. With its diameter of 40.5 mm, its shiny pink dial and pink leather strap, I can assure you that people will come to you and ask, "Wow, what is THAT?"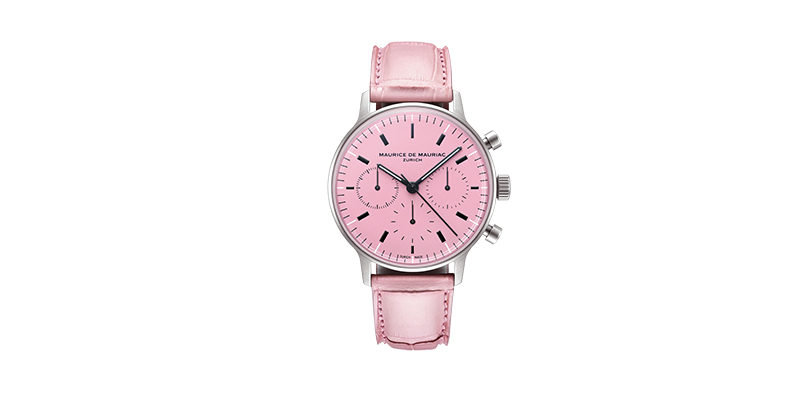 Nomos Club Campus Deep Pink
The founder of Nomos, Roland Schwertner, first met me at the BaselWorld 2019 with my very first watch jacket. He was speechless as he spotted 4 Nomos watches sewn into my jacket! And yes, I am a big fan of this German brand. One of my favourite pieces is the Nomos Club Campus Deep Pink, which was unveiled in February 2022. Why? Not only because of its minimalist design and reasonable price but also its unique dial colour: it's not pink or pale pink, it's a deep pink!