Forest Swords has announced his first new album since 2017. Out October 20 via Ninja Tune, Bolted will include the recently released tracks 'Butterfly Effect' and 'Tar'. Along with the announcement, the British electronic producer has shared another pair of songs, 'The Low' and 'Caged'. Check out the video for 'The Low' and listen to 'Caged' below.
"'The Low' was based on a beat I'd originally intended for Yoko Ono, and features elements I made both at the start and end of the album, so ties together a lot of the sounds and emotions I was exploring during the writing process," Matthew Barnes explained in a press release. "The accompanying video directed with Sam Wiehl expands on some of my artwork and visual world that accompanies the record".
Forest Swords follows Forest Swords' 2017 LP Compassion. It was recorded over the past year in a warehouse factory space in Barnes' Liverpool hometown.
Bolted Cover Artwork: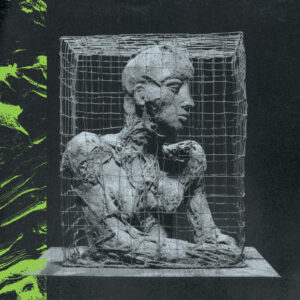 Bolted Tracklist:
1. Munitions
2. Butterfly Effect
3. Rubble
4. Night Sculpture
5. Caged
6. Tar
7. The Low
8. Chain Link
9. Hjope
10. End
11. Line Gone Cold