The Rolling Stones have announced that Hackney Diamonds, their first album of original material in 18 years, will be released on October 20. Lead single 'Angry' comes with a music video starring Euphoria/The White Lotus actress Sydney Sweeney. Check it out below, along with album cover and tracklist.
The Rolling Stones worked on Hackney Diamonds in Los Angeles, London, Jamaica, and New York. The LP was helmed by producer Andrew Watt, while Paul McCartney is rumoured to have played bass on a song.
The band's last album of original songs was 2005's A Bigger Bang. They released Blue & Lonesome, a collection of blues covers, in 2016.
Hackney Diamonds Cover Artwork: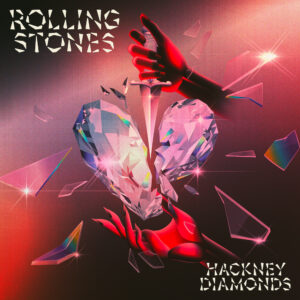 Hackney Diamonds Tracklist:
1. Angry
2. Get Close
3. Depending on You
4. Bite My Head Off
5. All Wide World
6. Dreamin Skies
7. Meesed It Up
8. Lived by the Sword
9. Drively Too Hard
10. Tell me Straight
11. Sweet Sound of Heaven
12. Rolling Stone Blues