Earlier this year, Allegra Krieger released I Keep My Feet on the Fragile Plane, her first LP on Double Double Whammy. Today, the New York-based songwriter has announced the Fragile Plane B-Sides EP, which features 7 songs that were written around the same time as the album. It's out October 20, and its first single, 'Impasse', is out now. Listen to it below.
"'Impasse' is about this country, inspired by the attempted reelection of Donald Trump during quarantine and the noise & darkness imbued in the political games during that time. Juxtaposed next to natural disasters, disease, and wildfires, it all felt so naive, and, for me, amplified the reality of humanity's impermanence and ignorance."
Check out our Artist Spotlight interview with Allegra Krieger.
Fragile Plane B-Sides EP Cover Artwork: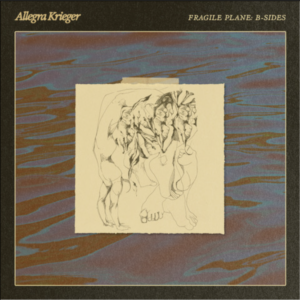 Fragile Plane B-Sides EP Tracklist: 
1. Chemical Flower
2. Joke/Dream
3. Smoke Dome
4. Here
5. Impasse
6. I Want to Help You Move
7. Lingering (DEMO)
8. Living in the City is So Beautiful