Sheryl Crow has announced she has a new album on the way. Evolution is set to arrive on March 29, and the new single 'Alarm Clock', which she debuted on The Tonight Show Starring Jimmy Fallon, is out today. Watch a replay of the performance and listen to the song below.
The follow-up to 2019's Threads was produced by Mike Elizondo (Dr. Dre, Maroon 5, Keith Urban). "Everything is more song oriented now with streaming, and making an album is a huge endeavor," Crow said in a press statement. "I started sending just a couple of demos to Mike, but the songs just kept flowing out of me and it was pretty obvious this was going to be an album."
"This music and these lyrics came from sitting in the quiet and writing from a deep soul place," Crow added. "I said I'd never make another record, thought there was no point to it. But this music comes from my soul. And I hope whoever hears this record can feel that."
Tonight (November 3), Crow will be inducted into the Rock and Roll Hall of Fame, and she is set to perform alongside Olivia Rodrigo during the induction ceremony.
Evolution Cover Artwork: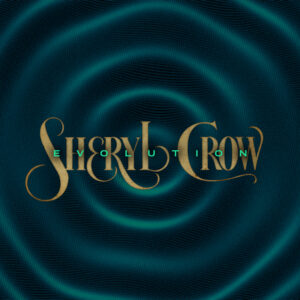 Evolution Tracklist:
1. Alarm Clock
2. Do It Again
3. Love Life
4. You Can't Change the Weather
5. Evolution
6. Where?
7. Don't Walk Away
8. Broken Record
9. Waiting in the Wings