Recently, we had a big pleasure to interview an up and coming pop band 'The Real Cool'. Formed in Birmingham, the band is still fresh and with a lot of hope. Here is our interview with the band just before their latest EP "Wayback" is released on 7th of March.
Hello! How are you doing?
Tom:Great man!
Jacob: Yeah good thanks!
Ellis:Im doing good too thanks.
How did you guys form?
Tom:Jacob
and I decided that it would be cool to collaborate as brothers and musicians. So I started writing melodies, humming them in to my voice recorder on my iPhone. We developed the ideas together electronically on a laptop and before we realised it, our bedroom
project was launched on to stages around our city
Jacob: We were fed up of playing in covers bands and knew we could do something better with our abilities and love of music. Because we have such a close relationship  as brothers and more or less the same music taste, the whole thing developed really quickly. We didn't intend for it to get this far, it just turned out that people started liking what we were doing and now we've played many sold out shows and just finished our debut EP, pretty crazy really!
Ellis: I pestered Jacob into having a jam with him and Tom so that's when I came in…
Describe your style in 3 words
Tom: Nostalgic,
infectious pop.
Jacob: cheesy pop bangers…
Ellis:  For me it's mellow, danceable and catchy.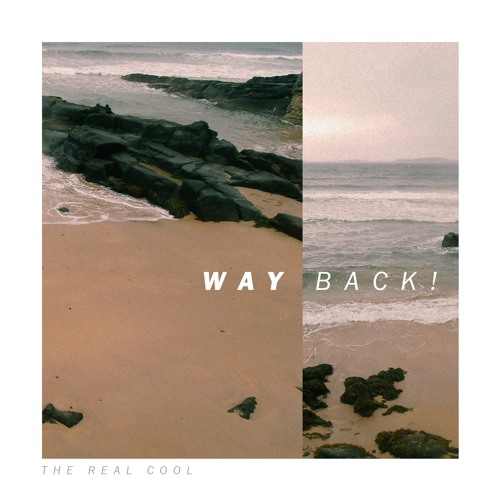 Be famous and make bad music or make great music and be unknown?
Tom : Make
music that we love. That way people will have to care about it too.
Jacob: It all depends if its intentionally bad or not. We just make sounds that we love and if people want to jump on board thats a bonus.
Ellis: Make great music and be unknown, I wouldn't want to be a sellout and just play brainwashing music.
Favourite meme?
Tom: I'll
leave that to you guys.
Jacob: The doge one? ..wait is that even a meme? i can't really help with this one unfortunately, not really my thing! Ellis, you got this one bro!
Ellis: My favourite meme is the shooting stars meme. You'll be watching a video on Facebook and then it will just come out unexpectedly!
If you could collaborate with any artist who would it be and why?
Tom: John
Mayer, he's my hero. It would be incredible to collaborate with such an iconic songwriter.
Jacob: The 1975 for sure. I would love to see how they approach creating their tracks as they do the majority of the production themselves.
Ellis: I would love to collaborate with Jess Glynne. She writes catchy songs that you can't just help but groove to!
Favourite track at the moment?
Tom: 'Good
girls' by LANY. I'm really enjoying listening to this band at the moment.
Jacob: 'There's a Honey' by Pale Waves, what a tune! I've been waiting for a new song from these guys for a while and this does not disappoint!
Ellis: My favourite song at the moment is "weathered" by Jack Garratt. It just reminds me of how simple childhood was and you thought how amazing it would be when you grow up. I don't know why but it has a nostalgic feeling about it.
What are your goals for 2017?
Tom:
I
just want to more make music that we love, music that people care about. And just play absolutely everywhere.
Jacob: More or less the same as Tom, to create and perform music i love. 2016 was a great year for us and 2017 is looking to be bigger and better so watch this space!
Ellis: My goal is to get some more music out there, play some awesome shows and just enjoy ourselves.  Also maybe a holiday or two…
---
Social Media Links