Marlow London is a British fashion label that focuses on contemporary luxury accessories of highest quality and craftmanship. The label is run by Central Saint Martins graduate Chloe Marlow who has founded Marlow London in 2016. Her goal is to challenge the consumers vision of what is luxury and to expand the world of luxury accessories by adding her own vision through her designs. This is our interview with Chloe from Marlow London.
Hello, how are you?
Fabulous! Thank you.
So, how did Marlow London start?
It really began in my final year at Central Saint Martins. My final year project was based around consumer consumption and I wanted to create a shopping bag as my final piece alongside provocative silk scarves. I began taking weekend classes at a handbag studio who hired me when I graduated.
After university I carried on learning and was apprenticing with emerging designers soaking up their knowledge and learning from their experiences. A year after graduating I decided I was ready to take the plunge and build a collection around the concept and designs I had been working on at university.
How long does it take to design something from scratch?
Designing takes no time at all! It's the development that can take me weeks or months. Scarves are very simple, for me designing prints is like eating or sleeping; it comes naturally. Bags on the other hand don't come as naturally and I probably have a very different approach to designing them than most accessory designers. So much has to be taken into consideration including practicality and longevity. I work with a fantastic talented team of artisans who guide me.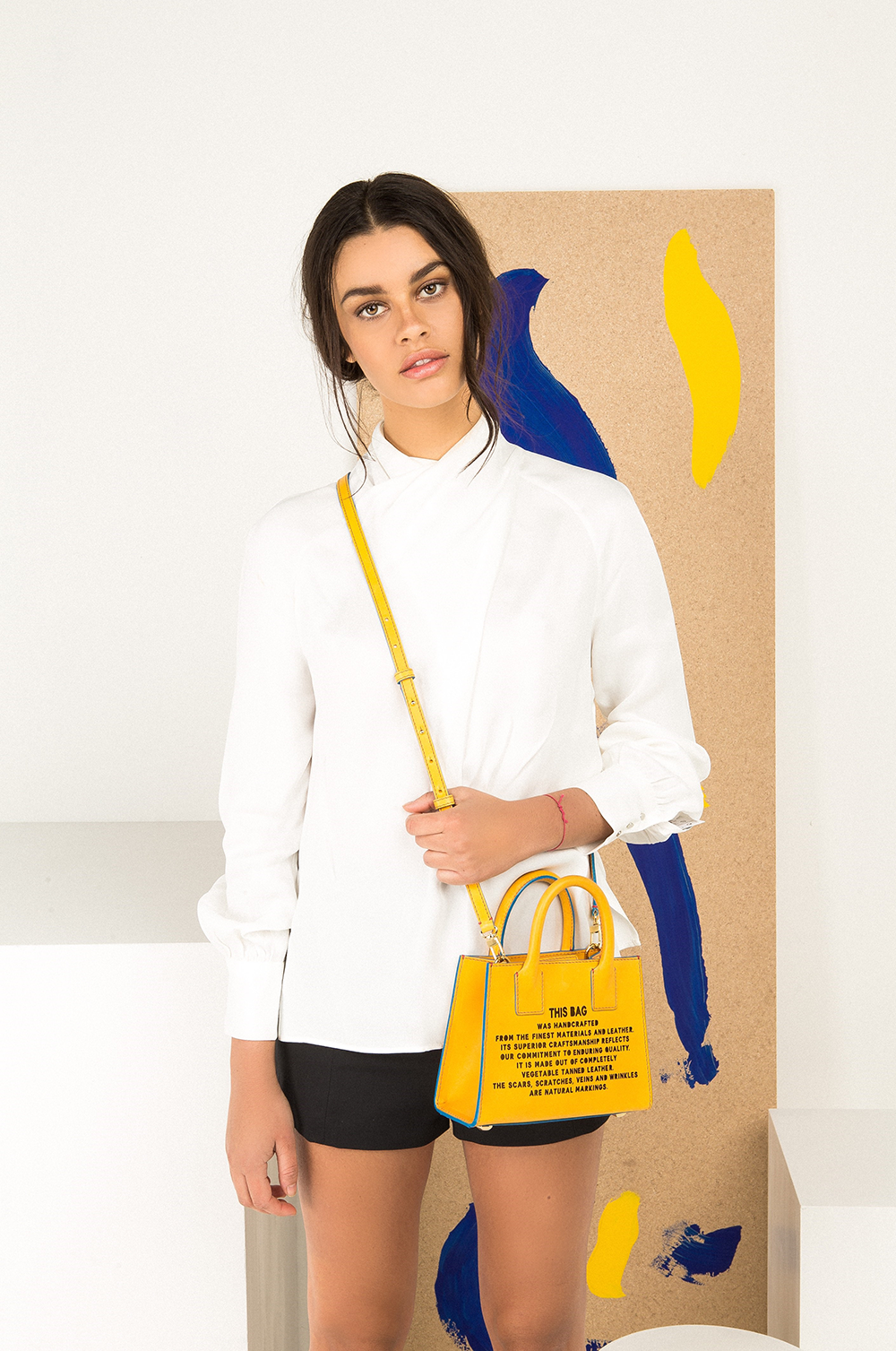 Do you have a favourite thing you designed?
The 'This Bag' collection is my favourite. I defines everything that Marlow London is about. It's the merge between art and fashion. It's a literal fashion statement.
What is your key focus when designing something new?
To produce something that I am proud of in terms of concept and quality and something I that I'd love to wear myself.
If you could give any advice for a person that wants to go into fashion design what would it be?
Fashion is subjective, don't let other's judgements sway your direction and believe in what you produce. If you don't who will?
Describe your work in one word.
Expressive
Describe yourself in one word.
Passionate
How would you define culture?
To me culture is our surroundings. It's the posters we walk past, the music we listen to, the latest trends and hype. It's the people that surround us.
To find out more about Marlow London click here for the official website.