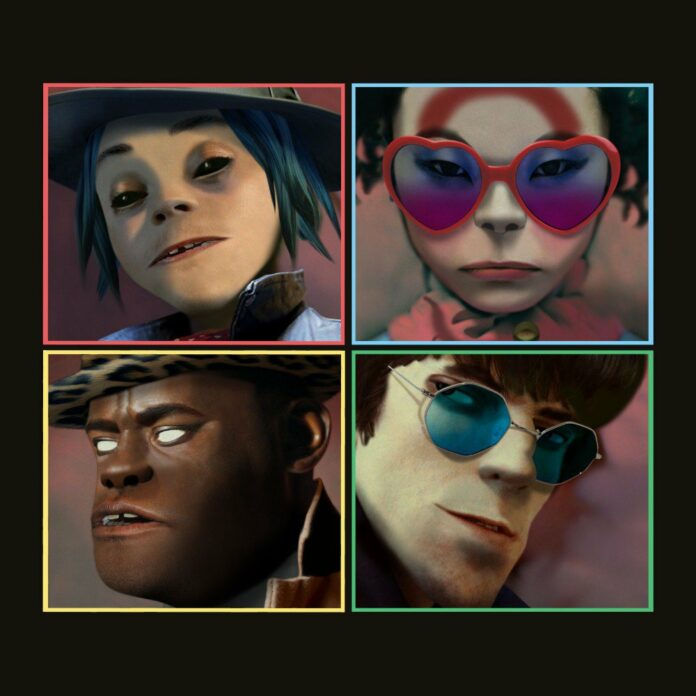 The long awaited 26 track album by the legendary Gorillaz is out now. Since announcing their latest album, Humanz, last month. Gorillaz have been releasing one single at a time to their fans to keep them on their feet. On Thursday night, the band finally released their first album since 2010's The Fall.
Here is a full track list of the album
Intro: I Switched My Robot Off
Ascension (feat. Vince Staples)
Strobelite (feat. Peven Everett)
Saturnz Barz (feat. Popcaan)
Momentz (feat. De La Soul)
Interlude: The Non-conformist Oath
Submission (feat. Danny Brown & Kelela)
Charger (feat. Grace Jones)
Interlude: Elevator Going Up
Andromeda (feat. D.R.A.M.)
Busted and Blue
Interlude: Talk Radio
Carnival (feat. Anthony Hamilton)
Let Me Out (feat. Mavis Staples & Pusha T)
Interlude: Penthouse
Sex Murder Party (feat. Jamie Principle & Zebra Katz)
She's My Collar (feat. Kali Uchis)
Interlude: The Elephant
Hallelujah Money (feat. Benjamin Clementine)
We Got The Power (feat. Jehnny Beth)
Deluxe Edition Bonus Tracks:
Interlude: New World
The Apprentice (feat. Rag'n'Bone Man, Zebra Katz & RAY BLK)
Halfway To The Halfway House (feat. Peven Everett)
Out Of Body (feat. Kilo Kish, Zebra Katz & Imani Vonshà)
Ticker Tape (feat. Carly Simon & Kali Uchis)
Circle Of Friendz (feat. Brandon Markell Holmes)
Subscribe to Our Culture Mag
Join our FREE monthly newsletter.
Thank you for subscribing.
Something went wrong.