Levente Márton better known as Sunny Lax is one of the most exciting and raw dance music producers around today. The Hungarian DJ and producer has produced some of phenomenal trance hits like Enceladus, Everything's A Lie, Aeons. He is signed to one of best record labels Anjunabeats and has consistently released quality music for over the last decade, that we simply cannot get bored of.  This is our interview with the very talented Sunny Lax.
Hi, how are you?
Very well thanks, busy with touring lately. Thanks for having me!
So, when did you decide to make music your career?
I started to mess around with music softwares when I was 13, cause I was a geek and I found some trackers softwares on some PC magazine's CD attachment. My musical taste was changing those times from rap to dance music, so I started to make stupid dance "songs". It became a hobby that took more time day by day beside learning programming in the school, literally spent almost all my freetime with it, I became and addict of music softwares, gears, music theory and MUSIC itself, and still I am. I sent my first demos out when I was 17, and Anjunabeats signed P.U.M.A. instantly and that was the moment when I realized this is what I want to do forever.
When I finished school I decided to take a job as an IT assistant to keep music as a hobby, instead of forcing it as a profession, cause I was worrying it would ruin everything.
I worked as IT guy until last year when I just couldn't manage these thing in my life anymore, and had to decide what I want to do.. and it was pretty obvious I decided to choose my music career, cause I couldn't live without making music anymore. That was the point when my hobby and my passion became my profession too and couldn't be happier since then!
What is your source of inspiration when making music?
Anything can inspire, good mood, bad mood, a smile, a teardrop, a smell of a flower, a kiss of my wife. So many small wonderful things happen to us everyday, sometimes we don't even recognize em. When I'm sitting at the piano i'm trying to set myself into a mood when I feel like it's not me who creates the melodies, I just give my hands to someone who's controlling me. I was always afraid it will be gone one day, and I'll run out of ideas, but now I feel it's gonna be with me forever.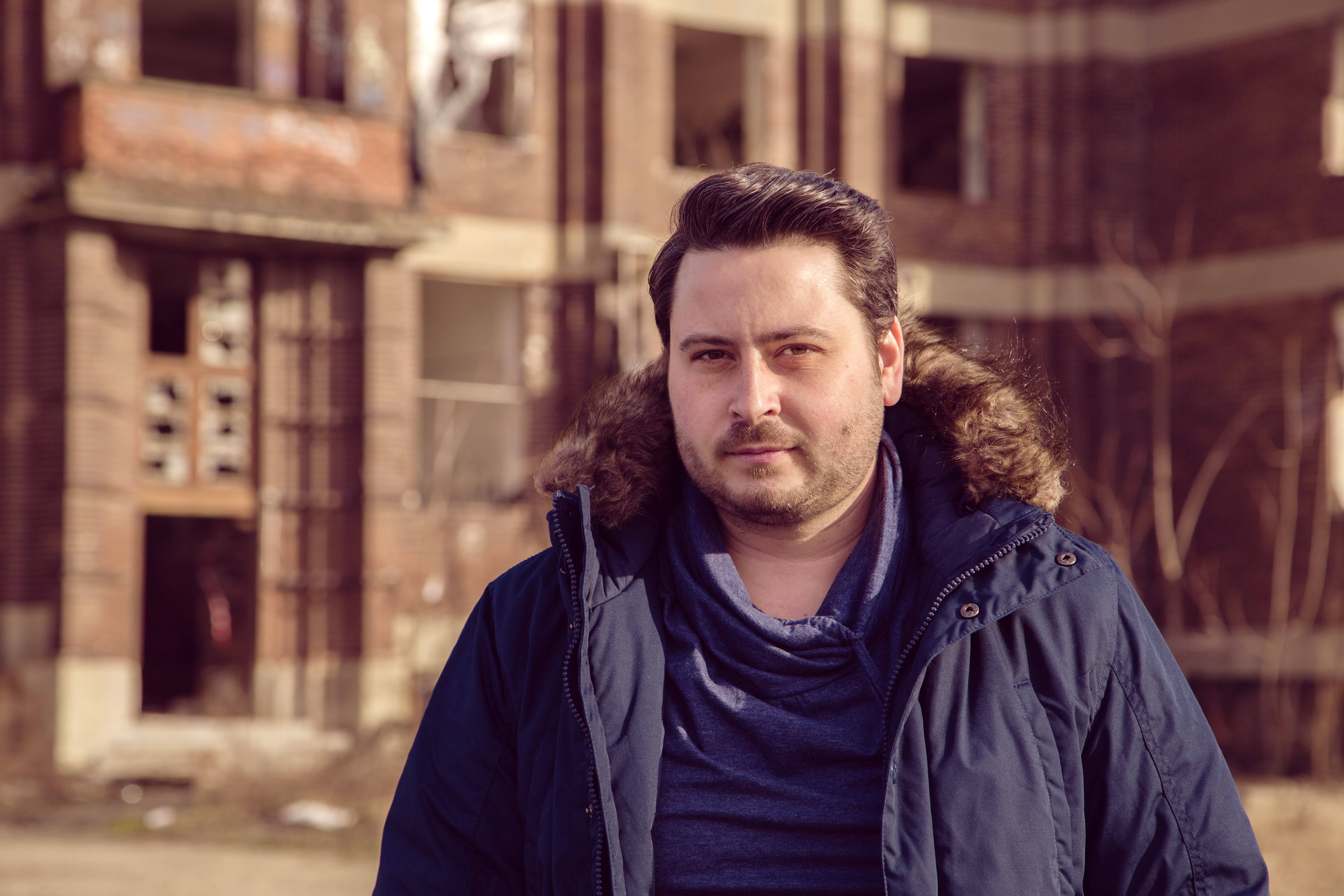 Outside music do you have a hobby that you like to escape to?
I don't have too much free time but I don't complain cause music gives me almost everything. But if I have a couple of hours i love to watch some good movies or series or I like to play with some – mostly causal – video games. And my wife is an active voluntary member of the city pet rescue team and I help them too when I can, so sometimes I find myself on a car backseat going to the vet with a freshly rescued, big dirty dog on my lap, licking my face. 😀
Describe yourself in one word.
Human
If you could collaborate with any artist ever dead or alive who would it be and why?
I would say Sergei Rachmaninoff, cause his chord progressions are out of this world.
Do you have a favourite song/track you have made?
Most of the times after the release I find some parts what i would change somehow if I could. In every single track of mine. Except one: Enceladus. I still feel I wouldn't change anything on that, it's like my 5th symphony.
What do you hope to accomplish with your music?
I'd like to take my listeners  through emotions into my own little world, where everything is better than in our real world at this moment, where everything is just beautiful or even if there is some darkness we need to deal with there is hope and enough power to defeat it. It sounds weird and cheesy I know, but it can be done through emotions, and music is one of the best resources to release emotions or feelings.
How long does it take for you to make a song?
I used to spend months to polish a track, but I realized it's not a good strategy cause I have different emotions every day, i'm in different mood all the time when i'm sitting at the piano and the more different time I work on the musical idea, the bigger mess it becomes. 🙂 And my strategy is to make the final musical skeleton, the chords, melodies and harmonies a nice breakdown or a chorus as soon as possible, on one day if possible. And then I can start to make the sound design, the arrangement in the next phase, where I don't really change the musical idea of the song, but starting to work out the track sonically. It can take another days or weeks, depends on many things. My record is finishing a track in one single day, and my negative record is to messing a track for 3 months. 🙂
If you could give any advice for any aspiring musicians out there what would it be?
It doesn't matter what advice you get from anyone, you need to feel it if this is what you really love to do. And if it is, just do it, always and forever. You're going to deal with a lot of difficult times which will make you appreciate all your small success later! But you need to have a deep, true and strong motivation in the bottom of your soul, which gives you enough fuel to stay inspired in all of your life!
How would you define culture?
To respect each other, to learn from each other and from our past, to make a positive impact on each other. To feel and to think – in the right ratio and in the right order. And to always evolve and try to become a better human being and so make the world a better place.
To find out more about Sunny Lax click here for his website