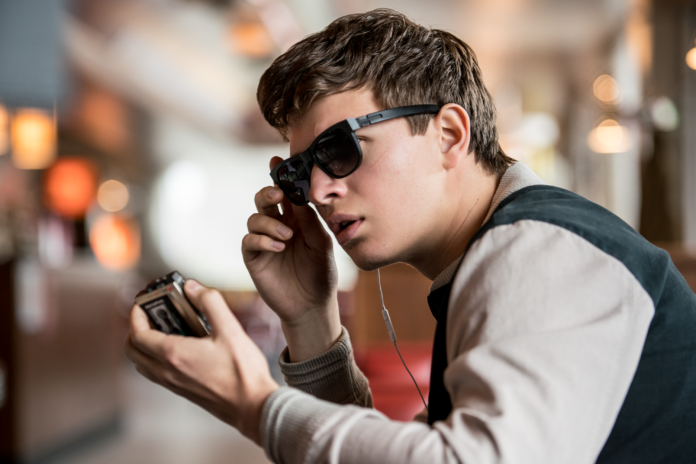 A thrilling and indulging ride, Baby Driver is a totally original, fun and fast-paced movie.
Baby Driver follows 'Baby' (Ansel Elgort) a music loving getaway driver for kingpin Doc (Kevin Spacey) since before he could drive. Although the best at his job, Baby wants out and to start a better life. That's when Debora (Lily James) comes in, a waitress and music lover like Baby who is an escape for him and his life of crime but when that life gets in the way of them, Baby faces the music.
It's safe to say Edgar Wright is one of the most original, stylish and funniest filmmakers out there. Ever since the hysterical Cornetto trilogy (Hot Fuzz being one of my favourite films ever) and Scott Pilgrim vs. The World no one has come close to what Edgar Wright can and has achieved technically. His visual comedy stands out from all other comedy films and Baby Driver is no different.
Starting with the music, the main character in a way of this film. Baby is always wearing headphones, listening to the likes of T. Rex, Young MC, Queen and even Egyptian Reggae on his iPod, everywhere he goes, especially as he is driving, he uses the music to block out the tinnitus he has had ever since he was involved in an accident at a young age. The music plays as an expressive language to the film and Baby, furthermore, Wright beautifully uses the beat of the music to choreograph the action scenes, this was done so well the film features the most unique and one of the best shootouts I have ever seen as well as fantastic car chase sequences. The impressive editing makes the action scenes exciting and the slower scenes meaningful. The action is superb as well; you'll always be on the edge of your seat.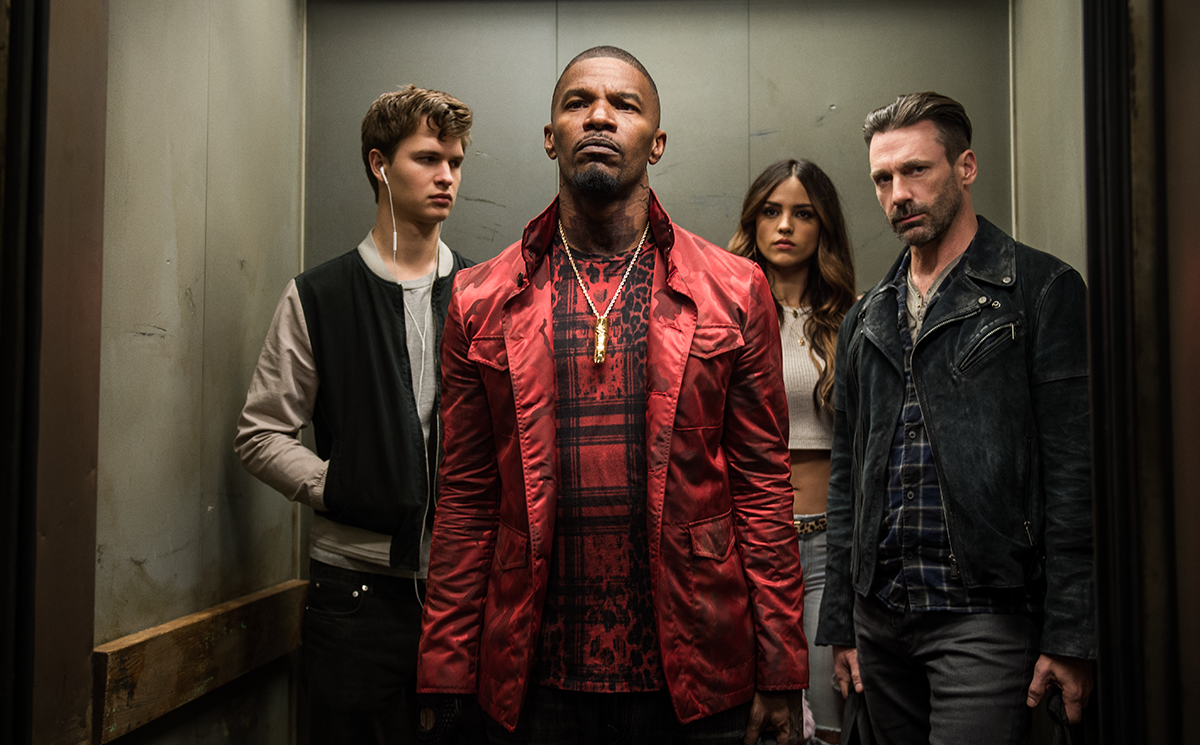 The film features an ensemble cast who were all brilliant. Ansel Elgort plays Baby extremely well, giving confidence to the character when driving and portraying great chemistry with whoever he shares the screen with, especially with Lily James who plays sweet and innocent Debora, glowing on screen around Baby and offering a calm tone to the film, she plays the love interest effectively. Kevin Spacey as Doc controls the screen when present, but that's Kevin Spacey as always. Jon Hamm as Buddy, Jamie Fox and Bats, Eiza González and Jon Bernthal all portray their characters remarkably. Edgar Wright has really managed to create wonderful characters and find perfect actors to play them.
Baby Driver is an unpredictable film. Featuring some great music, exciting action fabulous acting and memorable scenes Edgar Wright has done it again and although not as funny as the Cornetto trilogy and it doesn't feature the same effects as Scott Pilgrim it proves that Wright can do more than that, better some may say. I do believe this is up there with his best work. The film is a journey full of twists, speed, turns, violence, love, and bumps that you never want to end.