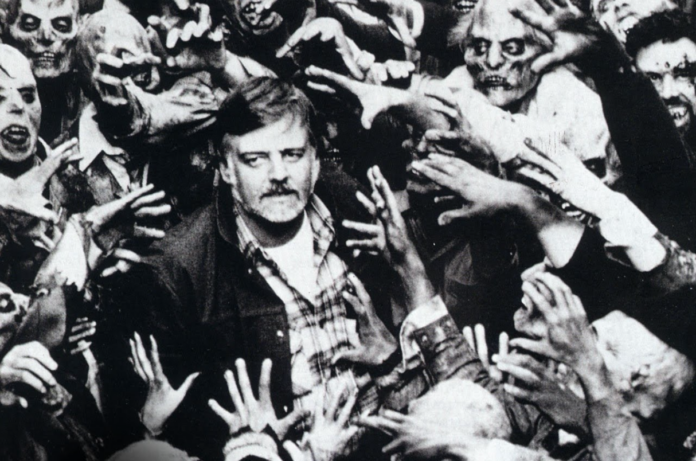 The man responsible for the birth of the modern cinematic zombie, and who gifted the world with some of the most sociopolitical horror films of the 20th century has passed away.
According to his manager, Chris Roe, Romero died in his sleep on Sunday the 16th of July 2017 with his wife and daughter by his side following a 'brief but aggressive' battle with lung cancer.
Filmmakers and fans alike have come out to mourn and praise the late director. Makeup artist Tom Savini – who provided the striking gore effects for Romero's Dawn of the Dead (1978) – tweeted:
'Goodbye George A. Romero. We laughed through 50 years and 9 films. I will miss him. There is a light that has gone out that can't be replaced.'
Similarly, John Carpenter – director of such iconic horrors as Halloween (1978), The Fog (1980), and The Thing (1982) – also tweeted his praise for Romero:
'George Romero was a great director, the father of modern horror movies. He was my friend and I will miss him. Rest in peace, George'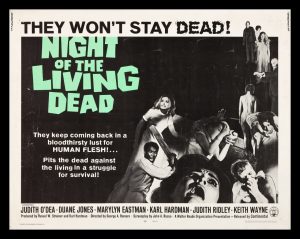 George A. Romero's seminal zombie trilogy has left an indelible mark on the history of cinema. Initially cast aside as grindhouse trash, Romero's Night of the Living Dead (1968) has since garnered a wide breadth of critical and academic praise. Most significantly, much attention has been given – and appropriately so – to the casting of Duane Jones as the lead. Romero has said many times how Jones' casting was far from intentional, but that the film took on an added political dimension because of it.
Romero explained in BBC Four's A History of Horror with Mark Gatiss (2010) that:
'When John Russo and I wrote the script we were thinking of this guy as a white guy. But when he became African-American the film became so much stronger'
Indeed, without spoiling the film's ending, the final images of Night of the Living Dead are vividly haunting and especially upsetting given the decade's violent racial injustices.
But Night of the Living Dead's political commentary extends beyond just readings of race relations. The disintegration of the family unit, as Romero has said, was imbued with a sense of anger, and that:
'the world was still in the same sort of state of collapse and chaos that we'd all been trying to repair'
 Society's collapse at the hands of a zombie epidemic is comparable to the decay of America's post-war values in the face of the Vietnam War, Kennedy's assassination, and the murder of Dr. Martin Luther King jr.
Quite brilliantly, Night of the Living Dead is far from Romero's only politically charged film, with Dawn of the Dead (1978) and Day of the Dead (1985) holding their own contemporary portrayals of society, community, and humanity. With his armies of the undead, George A. Romero crafted his own beautifully horrific storytelling; cultural fears lunging at us like so many of his zombies.
Popular culture owes a lot to Romero and his legacy. The continued success of television shows like The Walking Dead (2010 – ongoing) demonstrates how Romero's visions of our world gone mad continue to permeate into our collective consciousness. Even genres outside horror owe something to him, as I'm sure Edgar Wright – director of Shaun of the Dead (2004) – would agree.
Romero's legacy will almost certainly continue to inspire generations of filmmakers and artists to come. Rest in peace, Mr. Romero, your films will never be forgotten.