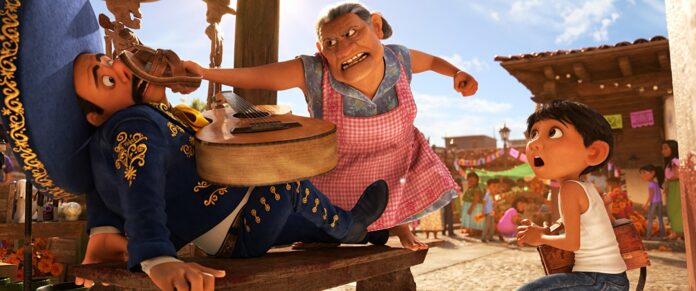 Disney's latest film Coco comes first at the weekend Box Office with an impressive start.
Lee Unkrich's 'Coco' did quite impressively at the weekend Box Office as it managed to gross an estimated $49 million for its three day weekend and around $71.2 million for its five day weekend (domestically). 'Coco' has currently grossed an estimated $153.3 million worldwide, as it looks to open to the rest of the world come December and January.
In second place came 'Justice League'. With its weak start last week, the film managed to gross a moderate $40 million, as it moved down a spot at the weekend Box Office. 'Justice League' has currently grossed $481 million worldwide.
Furthermore, in the third place came 'Wonder' by Lionsgate which moved down a spot from last weeks quite impressive start. It managed to gross $22 million domestically at the weekend box office, whilst it has already grossed $70 million worldwide.
---
Coco ($49,022,000)
Justice League ($40,730,000)
Wonder ($22,300,000)
Thor: Ragnarok ($16,791,000)
Daddy's Home 2 ($13,250,000)
Murder on the Orient Express ($13,000,000)
The Star ($6,875,000)
A Bad Moms Christmas ($5,010,000)
Roman J. Israel, Esq. ($4,515,000)
Three Billboards Outside Ebbing, Missouri ($4,400,000)