Justice League – The DCEU hits back with one of its tamest punches yet.
Zack Snyder's 'Justice League' fails to surface from the desperate depths of the DCEU's previous films. The film begins with a recruiting of soon-to-be fellow members The Flash (Ezra Miller), Cyborg (Ray Fisher) and Aquaman (Jason Momoa) by Batman (Ben Affleck) and Wonder Woman (Gal Gadot). While a thoughtful and good set up is a necessity in any film, this is drawn out for far too long and provides far too little detail into each character's background and profile, and strangely, this isn't even the worst act in the film. The set up leaves you caring about none of the ensemble cast, and it's clear for all to see that they had no idea how to successfully, or at least start the screenplay. With a select few exceptions, you should never head down to the local cinema looking for a good screenplay, direction and film itself if it's a superhero caper, particularly the DCEU.
A saving grace for the film is some of the cinematography, which has been an above average feature in Snyder's previous films. Sure, there are some shots which break fundamental filmmaking rules without any purpose in doing so, but it is overall the best aspect of the film. This is, besides the over-doing of irritating and poor use of CGI throughout the entire film.
One of the only points of interest in this fundamentally embarrassing encounter is Gal Gadot's performance as Wonder Woman. Whilst her performance in her solo film received rave reviews, she understandably has far less time to save this sinking ship. Ben Affleck's self-hatred for his partaking in this film is clear to see in his interviews, and it frequently comes across on screen throughout the film. Other than the recruitment, Bruce Wayne's character was deployed to about the same use as a torch on the sun. Henry Cavill's character portrayal of Superman seems to change from scene to scene, from his completely out-of-mind memory of who he actually is, then continuous, laughable and depressive staring into the distance, to free-roaming "here for a laugh" fun guy. The cheesy and chaotic character arc has to take a huge part of the blame here, but there's also a glaringly obvious reason that Cavill will never be leading serious drama's or an Oscar nominee: he's a very sub-par actor who is tied down to typecast roles such as Superman for the simple fact that he looks like what we all imagine Superman as in our heads.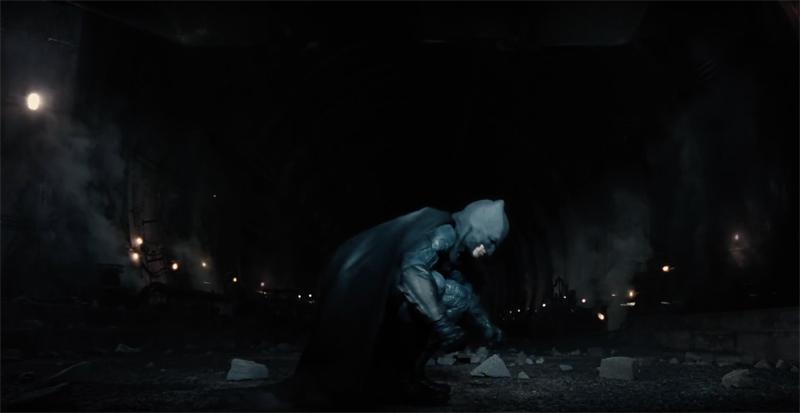 Of the three newcomers to the franchise, The Flash spends far too much screen time reminding us of just how much of a dorky loser of a teenager he is, with his cringe-inducing dialogue having next to no purpose after his first couple of scenes. It's seriously drilled into your heads more than it needs to be, and wastes exploration of other characters and for better storytelling all-round. With that being said, Miller's portrayal is one of the higher quality portrayals from the ensemble and there may yet be hope on the horizon yet for The Flash. There's little to discuss about Cyborg, other than leaving you wishing that you knew more about his character and the suffering he has endured, and it definitely feels like a wasted opportunity, despite Fisher's best efforts. To nobody's surprise, at all, Aquaman is by far the least-important character in Justice League, and bar stopping a wave of water caused by the worse than woeful villain Steppenwolf in the second act, has literally no purpose whatsoever to the story. At all. The earth's blood collectively boils at the mere thought of Momoa's Aquaman film to be released next year.
It turns out, that all along, the world didn't need saving from Steppenwolf, but it was the viewers that needed saving from the god-awful Justice League.
With a tremendously terrible screenplay, cringe-inducing dialogue, delusional direction, a boring villain and thoughtless final act to boot, Justice League marks a new low for the DCEU and should be avoided at all costs.