On the 15th January ZEITGUISED and X-Magazine launched their BAGASHI bags, "A bag with a hole".
In their fourth collaboration on 'phygital' objects, ZEITGUISED (D/Berlin) teamed up with bag designer Toshiki Yagisawa and his label X-Magazine (JP/Tokyo). The BAGASHI bag remix project combines the aspects of cutting edge digital manufacturing methods and Japanese craft in a tantalizing crossover between the design languages of ZEITGUISED and Toshiki.
Upon looking at the bags they all have unique shaped holes in them. The hole is covered up by a transparent foil so that it still works as a conventional bag. The bag is made out of a woven material and the handles are made out of leather. It is available in five ZEITGUISED colour schemes.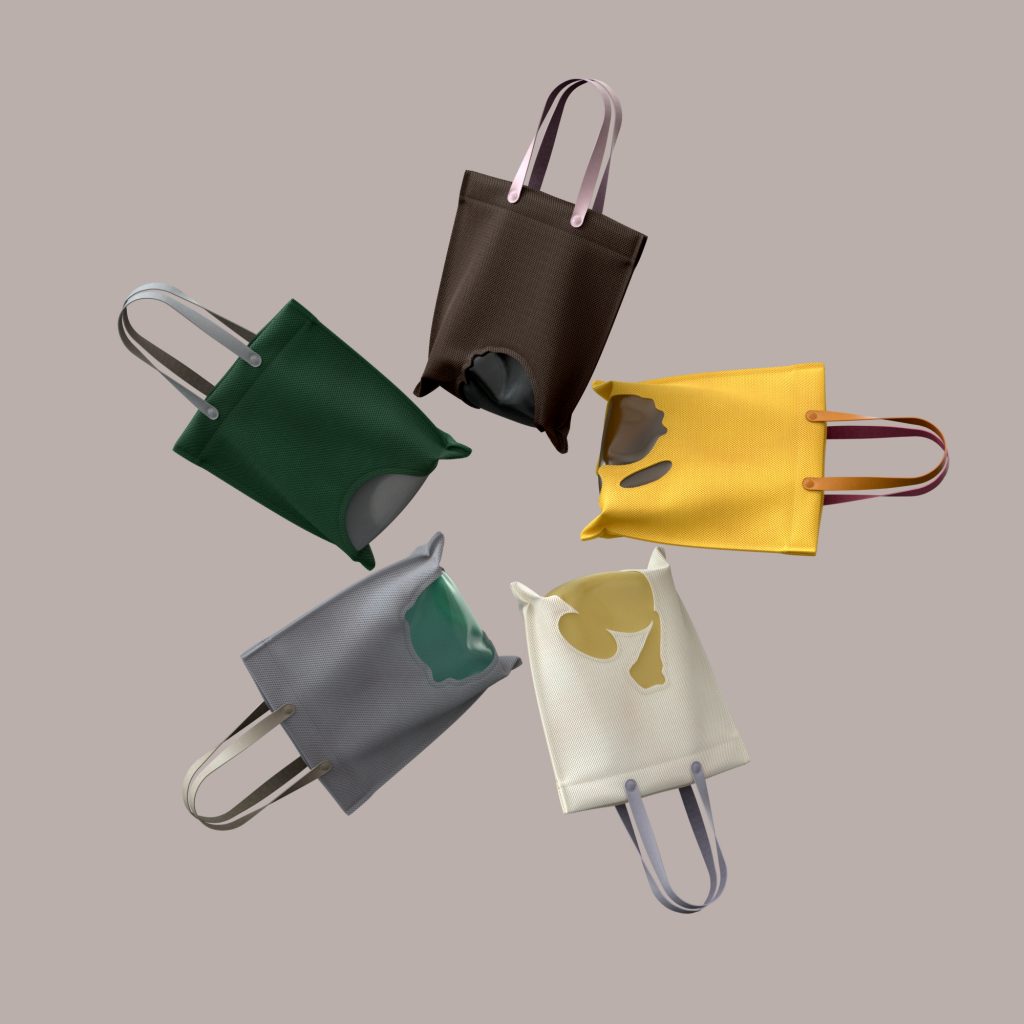 X-Magazines' popular stylish woven bags, durable and transmissive at the same time, were treated with a bespoke ZEITGUISED design algorithm. They made a bag around a hole: each cut-out is derived from a unique 3d shape. With the algorithm defining an open-ended design process, rather than making conventional finite decisions, every shape the algorithm produces is unique and unpredicted. These shapes are used to virtually cut through the bags, shown by a transparent foil. The result is a surprising window into the bags contents, upending the notion that the bag serves to hold your belongings securely and hide them from plain sight.
Each bag is handmade in Japan and has a numbered design in a limited edition of 100. All have a both a unique cut-out and an individual shamanistic charm dangling from the coloured leather handles.