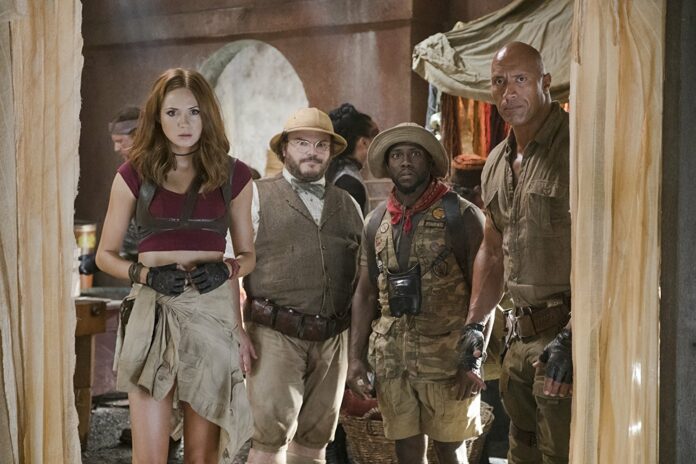 Once again Sony's Jumanji: Welcome to the Jungle has topped the weekend box office.
It was a busy weekend for the newcomers, as three new films entered the top ten at the weekend Box Office with many like 'Paddington 2' and 'The Greatest Showman' sustaining their top ten spot.
In the first place to once again came 'Jumanji: Welcome to the Jungle', which grossed a rather impressive estimated amount of $20 million (£14.4m). While in second place a newcomer emerged by the name of '12 Strong', which managed gross $16.5 million (£11.9m) in its debut.
In third place came 'Den of Thieves' which grossed a decent amount of $15.3 million (£11m). However, while the debut seemed to go well its reviews did not as the film managed to receive only 41% percent on Rotten Tomatoes from the critics as of today.
The last film to enter the top ten this weekend was 'Forever My Girl' with Alex Roe and Jessica Rother, which managed to gross a rather mighty $4.7 million (£3.3m) with an estimated production budget of $3.5 million (£2.5m).