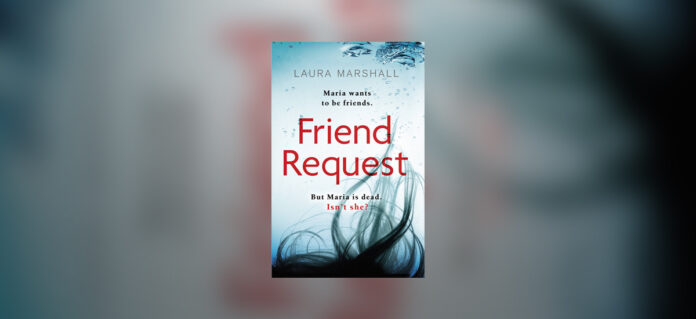 This week's read of the week goes to Friend Request by Laura Marshall.
Marshall's 'Friend Request' has become the #1 seller on Amazon's Contemporary Fiction list. With a great story that intrigues you from the start and tremendous reviews, it is no surprise that it made it onto our read of the week list.
"When Louise Williams receives a message from someone left long in the past, her heart nearly stops.
Maria Weston wants to be friends on Facebook.
Maria Weston has been missing for over twenty-five years. She was last seen the night of a school leavers' party, and the world believes her to be dead. Particularly Louise, who has lived her adult life with a terrible secret.
As Maria's messages start to escalate, Louise forces herself to reconnect with the old friends she once tried so hard to impress. Trying to piece together exactly what happened that night, she soon discovers there's much she didn't know. The only certainty is that Maria Weston disappeared that night, never to be heard from again – until now. . ."
Friend Request is available on Amazon here.