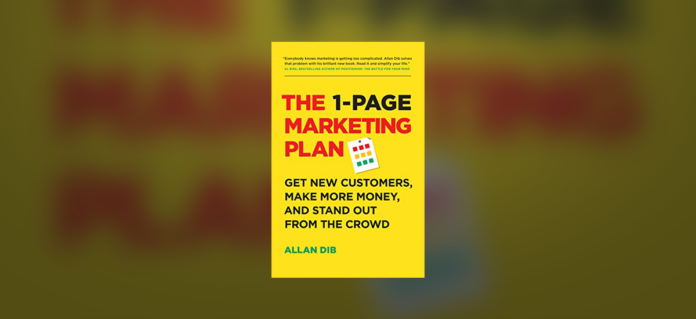 Allan Dib has compiled a tour de force of a book for any beginner in the world of marketing.
Marketing can be quite confusing for many starting entrepreneurs and beginners in the world of business. However, in his book 'The 1-Page Marketing Plan', Allan Dib reveals just what marketing is and how to go about it if you are just starting out or if you are doing it without any consistent and positive return.
Dib also reveals how to market with purpose and sets out a simple one-page marketing plan, which goes hand in hand with the rest of the tips and knowledge provided by Dib in the book.
So, if you are starting out in the world of business and marketing or you simply need to realign your marketing strategies, this book will be of great help to you. An easy and well-structured read for anyone in the area of business and marketing. A must-read for the week.
The 1-Page Marketing Plan is available on Amazon here.