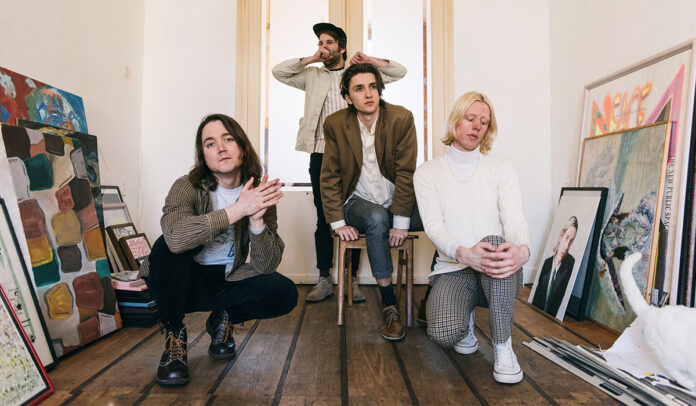 Mozes and the Firstborn, a four-piece garage-pop band, have released their new album Dadcore. Furthermore, they have premiered the music video for Sad Supermarket Song on Noisey NL.
Talking about the album Melle Dieleson said: "Dadcore is a love letter to rock music. It's an ode to being in a band. After eight years we still sometimes play shows where only twelve people show up, there's no backstage and the fee is a case of beer and a place to crash. Nonetheless, there's four people up on that stage rocking out as hard as they can. That's Dadcore to me."
Mozes and the Firstborn European Tour Dates:
1st March – Frankfurt, Das Bett
2nd March – Osnabrück, Rosenhof
7th March – Amsterdam, Bitterzoet
11th March – Paris, Supersonic
12th March – London, Shacklewell Arms
13th March – Hasselt, Muziekodroom
14th March – Utrecht, EKKO
16th March – Amsterdam, AFAS Live
Subscribe to Our Culture Mag
Join our FREE monthly newsletter.
Thank you for subscribing.
Something went wrong.