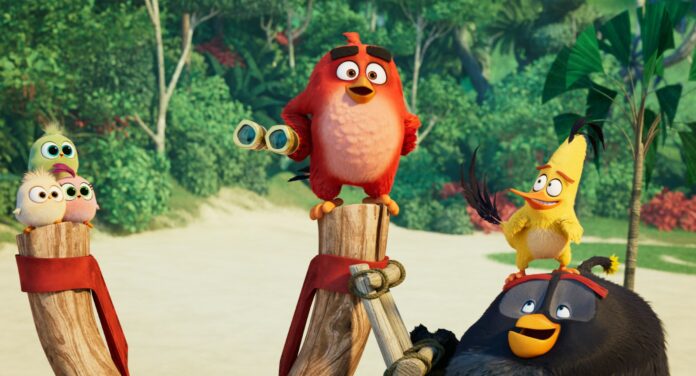 If the 2016 adaptation of the hugely popular App store game was something nobody asked for, then a sequel based on an iPhone App, certainly wasn't and would've been inconceivable prior to 2016 (or at least before the original took over $350 million at the box office). But yet this is 2019 – a multimedia, cross-platform age filled with sequels, remakes and everything in between.
Surprisingly, however, I'll happily concede the sequel is actually wittier and more pleasurable than anyone would've expected. Despite an entire refreshing of the creative cohort of the first film – with television animator Thurop Van Orman boldly joining to lead the flock in his first feature assignment – this second looney-tunes-like adventure manages to strike a delightful balance between slapstick storytelling and sugar-coated visuals that could make it surpass the box-office intakes of the original and certainly ensure any audience member are left squawking with laughter.
Riding the cultural and financial triumph of the videogame, the original 2016 film conceived an island full of flightless birds that featured Red (Jason Sudeikis), a short-tempered outsider, rescuing the rest of the flock from the predatory egg-stealing green pigs from Piggy Island. The sequel begins in a similar vein by depicting Piggy Island and Bird Island engaged in a continuous, elaborate prank war. Instead of launching themselves as slingshot ammo, as they do in the game, the cinematic pigs and birds instead humorously adopt other approaches; including hot sauce bottles and balloons filled with crabs.
But this sequel really takes flight when the leader of the pigs, Leonard (the incomparable Bill Hader), insists that pigs and birds must put aside their prankish rivalry and become 'frenemies' to defeat a recently-discovered, "frozen, seal-infested" island that's launching glacial cannonballs at their respective abodes. Their common enemy comes in the form of clan of eagles, led by Zeta (voiced by the superb Leslie Jones), who's a spoilt purple ice queen that's tired of the cold and yearns for the sun. "I'm putting myself first, because I worked hard for it, and I deserve it", she cries as she makes her plans to conquer the islands for her private pleasure resort.
Having joined forces, Leonard and Red are joined by a formidable (but also problematic) ensemble that includes: existing sidekicks – speedily reckless Chuck (Josh Gad) and Bomb (Danny McBride); the fainthearted and ironically misnamed Mighty Eagle (Peter Dinklage); and the more advantageous to the group, newbie genius Silver (Rachel Bloom). Though this crew bolster the film's humour, it is through them, particularly Silver, where the film's overarching and notably relevant moral arises: that in order to save the world, Red must learn the value of teamwork, demean his brutish male ego and recognise a woman's perspective.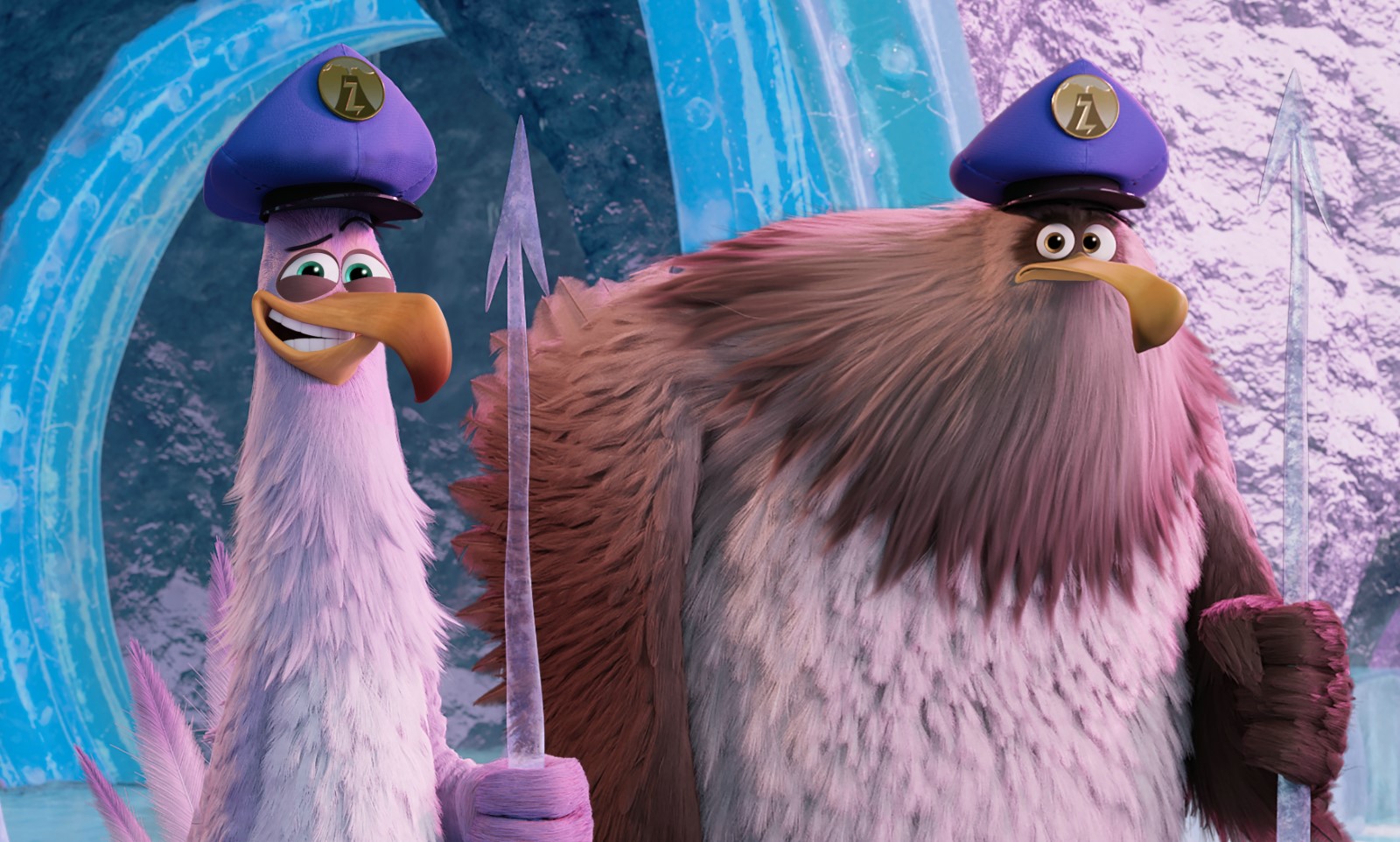 While the film does try to maintain a concise narrative, it largely subsides in favour of a series of full-out comedy routines that are structured in a manner similar to slapstick comedies. A particularly humorous sequence involves the crew dressing as a bird in an attempt to steal an eagle's ID card at a urinal which leads to an unexpected breakdance battle that has an even more surprising outcome!
Similar to its predecessor, the screen is literally filled with everything imaginable – from cameos by Awkwafina, Nicki Minaj and Pete Davidson to a subplot involving a trio of loveable hatchlings, who are voiced by the daughters of Nicole Kidman, Viola Davis, and Gal Gadot and act as perfect, comical diversions; in a manner similar to the nut-chasing squirrel sequences in the Ice Age series. But, admittedly not everything quite hits the mark and there are a number of feeble cultural references that I'm sure even kids will find tiresome, including: obnoxious dabbing; "resting bird face"; and at times an assaulting and tiresome jukebox soundtrack– such as 2013's "Turn Down for what".
But, in a cinematic age filled with (typically tedious) remakes, it's difficult to condemn the crew's effort and attempt at originality and thankfully, on the whole, the ineffective jokes are nullified by ones that will make you cackle (if only a little bit). Though It seems unfathomable to give a candy-coloured, garish sequel that's based on a video game an equivalent score to a photorealistic Lion King remake, The Angry Birds Movie 2 feels like a welcomed relief that overturns expectation and at least attempts to push the boundaries.
Though on paper, this film feels like it never should've existed, this sequel is fantastically daft, voiced by a chirpy ensemble and, unlike the birds, many of the jokes do indeed take flight and some, to the green pig's delight, will even leave you squealing!