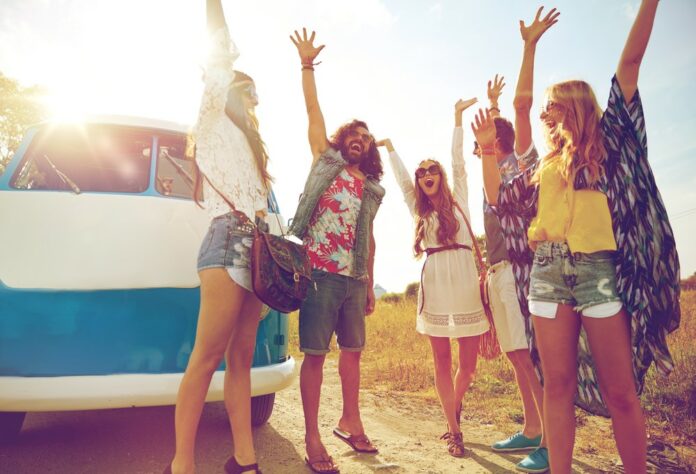 Summer fashion has an undeniable sense of effortless fun and creativity. Each summer we see vibrant colors, flowing fabrics, and eccentric textiles, and 2019 was no exception. From playful souvenir jewelry, to summer bags and everything neon, it's going to be hard to let go of the whimsical styles summer 2019 brought us.
If you're already feeling nostalgic about your favorite trends of the summer, this post is for you. We're not only recapping the best trends of the season but we're also talking about how you can repurpose your favorite summer looks in the fall.
Souvenir jewelry
Remember that puka shell necklace you bought in Puerto Vallarta back in 2013? How about those fruit-inspired earrings you reluctantly inherited from your mom's trip to Jamaica? Finally, you were able to put those offbeat styles to use this season.
This one may have to live on only in the summertime, but if you're able to incorporate gold or more elevated materials into your look, you may just be able to pull them off in the fall and winter season, too.
Basket bags
Basket bags were a must-have this summer, from festivals to the farmer's market. And we say they're here to stay. Thanks to the natural material, basket bags make for an easy transition from summer to fall fashion.
To keep with the current season, simply pair your basket bag with a multi-layered outfit. Light Wash high waisted jeans, a rust colored organic cotton tee, a jean jacket and a scarf would be a great look to sport with your basket bag for a day spent enjoying the cool autumn temperatures.
Bold shoes
Summer is all about carefree fun. From sunset dips in the ocean to attending summer music festivals, fun is practically synonymous with the season—right down to the shoes.
There were lots of offbeat styles happening this summer, but shoes certainly did not take a backseat. From unique shapes to cool patterns, there were plenty of opportunities to flash your footwear in the May through August months.
The good news is, if you invested in some summer flats this year, they can easily go from summer style straight into fall fashion, especially if you went for warmer colors like orange, red, or textured neutral colors. Simply pair them with a pair of slim cut jeans, a knit sweater, and a structured leather jacket.
Utility jumpsuits and jackets
Both men's and women's summer style included industrial-esque jumpsuits and jackets, and thanks to their rich texture, you can definitely keep the trend alive through the fall season. These women's jumpsuits and overalls from Madewell perfectly balance the masculinity of the utility trend while also embracing femininity. A denim jumper or an olive green button down jumpsuit would be the ideal outfit choice for a trip to the fall pumpkin patch. Complete the look with your summer basket bag, a neck scarf, a pair of leather boots, and a warm denim or corduroy jacket.
Tropical prints
"California cool" was the look this summer, from Coachella to Lollapalooza. Even if you weren't even on the coast this summer, the effortless west coast feeling was palpable. From fruit printed shorts to Hawaiian style printed tanks, the vacation vibe was a main stake for summer fashion. Unfortunately, we're thinking this one is going to stay within warmer climates during the autumn season, but not to worry, fashion seems to always circle back. So don't get rid of your California-inspired clothes just yet, they could come in handy again next summer.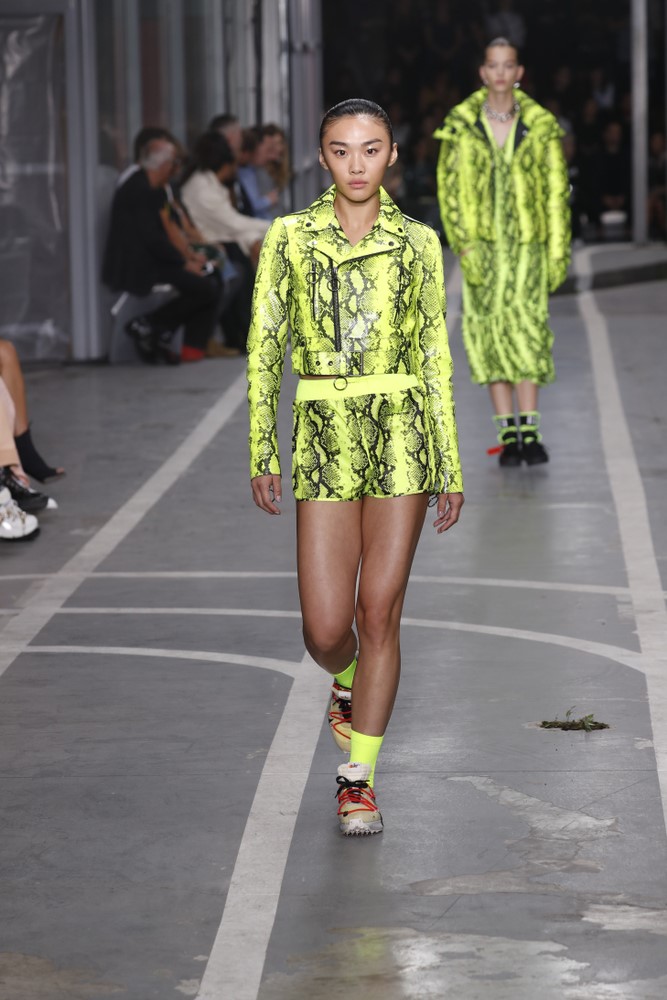 Vibrant neons
From brightly colored bathing suits to bold neon accessories, summer fashion can basically be equated with extreme colors and glow-in-the-dark vibes. Surprisingly, the neon trend is projected to return in the fall season, according to Harper's Bazaar's 2019 fall fashion predictions. The famous fashion magazine says you'll see both bold neon accessories and monochromatic neon suits on the runway and street this season.
Whether this is a long-term fashion staple or simply a trend will only be determined by time, but we say opting for a few fun neon accessories never hurt anyone!
Key takeaways: Summer fashion 2019
We saw a lot of crazy trends grace the runway and the beaches this summer, but some are here to stay.