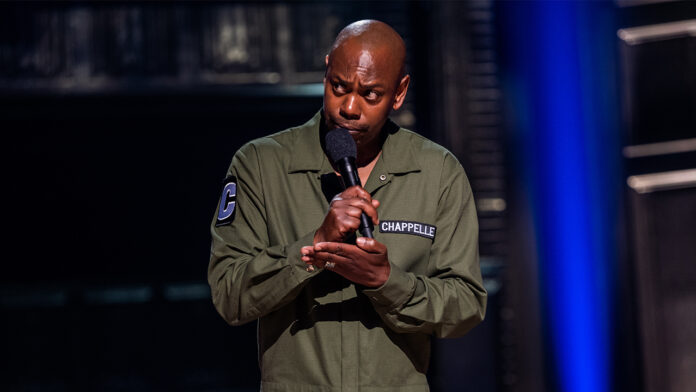 The legendary Dave Chappelle made his return with another fantastic Netflix special Sticks & Stones. Covering taboo subjects and cancel culture, it was always going to be a risky move by Chappelle in this day of age. Yet Chappelle's way of structuring his thoughts about current topics through lively humour makes it a must-watch.
Entering with jokes about cancel culture, abortion, and even suicide seemed to be too much, even for Chapelle, but his ability to re-balance his jokes makes his audience understand that he isn't a provocateur but a genuinely talented comedian who has put thought behind his material.
Some "critics" have put out their concern for Chappelle's language and specifically pin-pointed topics they don't like him making jokes about; not realising they are what Chappelle is criticising.  Overall, the special is Chappelle classic and one that captures the current climate we live in quite well. Chappelle's raw humour and unflustered approach make this special a superb watch.