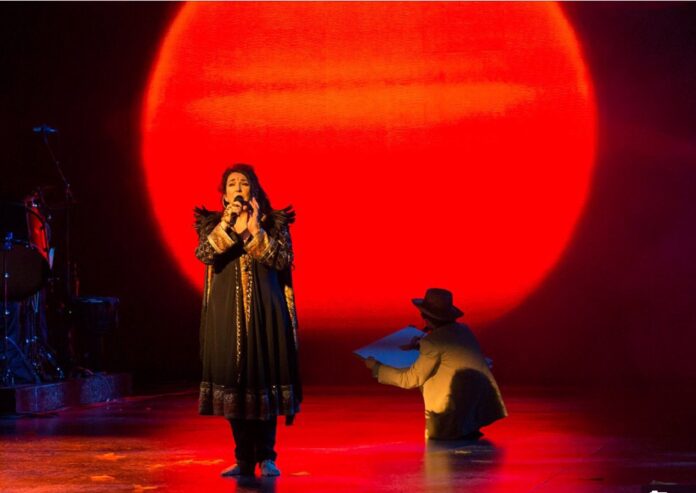 Five years ago, Kate Bush performed twenty-two nights of Before the Dawn, her first live concert in thirty-five years. It was filmed for the benefit of absent and future audiences. However, in a crime against theatre and education alike, the promised DVD was never released. I'm sure Ms Bush has her reasons for withholding Before the Dawn. Much as I love her and her reasons, I intend to argue against them.
Ralph Waldo Emerson once pondered the difference between a lyricist and a musical poet. And, according to that great man, the work of Kate Bush is true poetry. For a true poet "announces that which no man foretold." No man or woman can predict Kate Bush. Her work is daringly theatrical and voraciously unique. This is evident in every album, music video and rare live performance. Kate is a storyteller, a maker of epics, and a brilliant one at that.
One of many masterpieces remains mysteriously entombed in the Kate Bush vault – footage taken of Before the Dawn, the comeback concert of the century. The concert DVD was announced, then negated by the arrival of a live album in 2016. The live album, available in mp3, CD and vinyl, is a delight. The musicians are superb, Kate's voice flawless. We who have discovered Bush late in life can listen all we like, but the theatrical displays – the dry ice, the giant airplane, life jackets and fish skeletons praised in reviews – are forbidden to our eyes.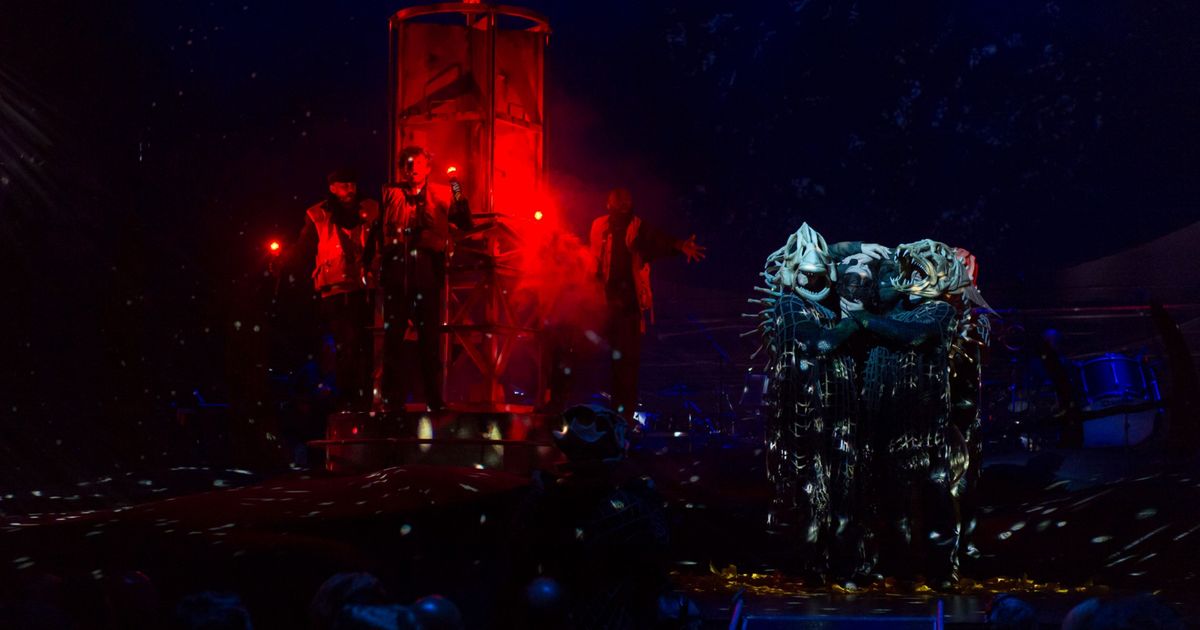 Speculation abounds regarding failure to exhibit what's already been filmed. Perhaps Kate is upset with the technical difficulties, which are rumored to have been in abundance. Or perhaps she is not fond of her appearance or performance. Or maybe, as Kate herself says, the album is considered "enough". I say, if you're going to perform and record a narrative concert, why withhold the narrative?
Joan of Arc, a woman drowned, and a Sky of Honey
If you failed to attend Before the Dawn at the Hammersmith Apollo, you'll have missed three acts of Kate Bush visual magic. Act One contains several masterpieces, both rare and famous. We may hear the fearful love song ("Hounds of Love") and the rhythmic prayer of Joan of Arc ("Joanni"), performed excellently for the live album,  but we may not see either one.
Act Two is that for which we most yearn: an on-stage adaptation of Kate's 1985 B-side, "The Ninth Wave". This multi-genre epic tells the story of a woman drowned, frozen under ice, awakened at a witch trial, and eventually returned to home and family. One cannot hear Kate's pleas for her life or the screams of the demonized magistrate("I question your innocence!") without curiosity. How was all of this portrayed on stage? And, more importantly, how does it make an audience feel?
At last, we have Act Three – "A Sky of Honey". Available and utterly immersive on Kate's 2005 album, Aerial, it does not need a visual. But if there is an array of colourful lights, a minor or grand representation of pastoral sunsets and bird-bedecked dawn, should we not all celebrate and see it?
A true poet should be seen. As often as possible.
If time travellers obtained footage of the first production of Hamlet, it would not go unwatched. The same ought to be true with Before the Dawn. Kate is a 'Great Author' in her own right. She's embodied the fetus affected by nuclear war, an aboriginal slave, and Ulysses' Molly Bloom – composing, producing, choreographing and storyboarding everything herself. If there is an opportunity to watch Kate at work, it should be taken.
Once Before the Dawn (Live) is considered worthy of a DVD release, it will sell. Kate's fans are unwavering and will purchase her work at any cost. Meanwhile, people the world over will find a purpose within Kate's comeback. Musicians and vocalists will find an example, teachers will exhibit literary references, directors will watch for storytelling techniques. Like all masterpieces, Kate's work has longevity. To deny the world any work of her hands is to deny art for the future.
Kate and her representatives at Fish People may consider this a plea and an advocate's stance. Provide us with what you have already filmed and we, the viewers, will use it for inspiration and pleasure.
Below you will find the only piece of footage from Before the Dawn that was released to the public. All bootleg recordings of the show have (understandingly) been removed from the Internet. Here, however, you will find Kate performing "And Dream of Sheep" from the top of what is apparently an immense tank of water. 
If you wish to advocate for the DVD release of Before the Dawn (Live), be sure to share this article and to reach out to Kate, via Twitter and the Fish People contact page.