In this weekly segment, we review the most notable albums out each Friday and pick our album of the week. Here are this week's releases:
Charli XCX, Charli
On her much-anticipated third album and follow-up to her brilliantly futuristic 2017 mixtape Pop 2, Charli XCX brings together the seemingly conflicting elements that have defined her career so far and polishes her sound to create a more defining Charli XCX experience (hence the title). It's not so much a departure from the bold and forward-thinking Pop 2, as an attempt to infiltrate the mainstream by infusing it with a more conventional millenial pop sound. Oddly enough, it's a successful approach; especially on tracks like the utterly infectious lead single, 'Gone', featuring Christine and the Queens, which A.G. Cook, head of the experimental pop label PC Music (and longtime Charli collaborator) co-produced alongside Lotus IV, known for his work with the likes of Avicii, Alessia Cara, David Guetta, and more. The most impressive tracks are ultimately the ones that are the most out-there in terms of production, including the feature-heavy 'Click' and the abrasively sultry 'Shake It', but the straight-up bubblegum moments can be just as fun, as with the nostalgic '1999' ('Blame it On Your Love' feat. Lizzo and produced by Stargate, on the other hand, is disappointingly vapid). Charli gets quite personal as well as she explores the intricacies of commitment, leading to some of her most endearingly candid songwriting in a while, as with the heartfelt 'Official' or the deeply confessional 'Thoughts': "Did I lose it all? Did I fuck it up?/ Are my friends really friends now or are they far gone?" she sings. Charli not only further proves that no one quite does pop like Charli XCX, but that eccentric and accessible, noisy and sweet, need not be mutually exclusive.
Rating: 8/10
Highlights: 'Gone', '1999' feat. Troye Sivan, 'Click' feat. Kim Petras and Tommy Cash, 'Official', 'Silver Cross', 'Shake It' feat. Big Freedia, CupcakKe, Brooke Candy, and Pabllo Vittar, 'Thoughts', 'I Don't Wanna Know'
Chelsea Wolfe, Birth of Violence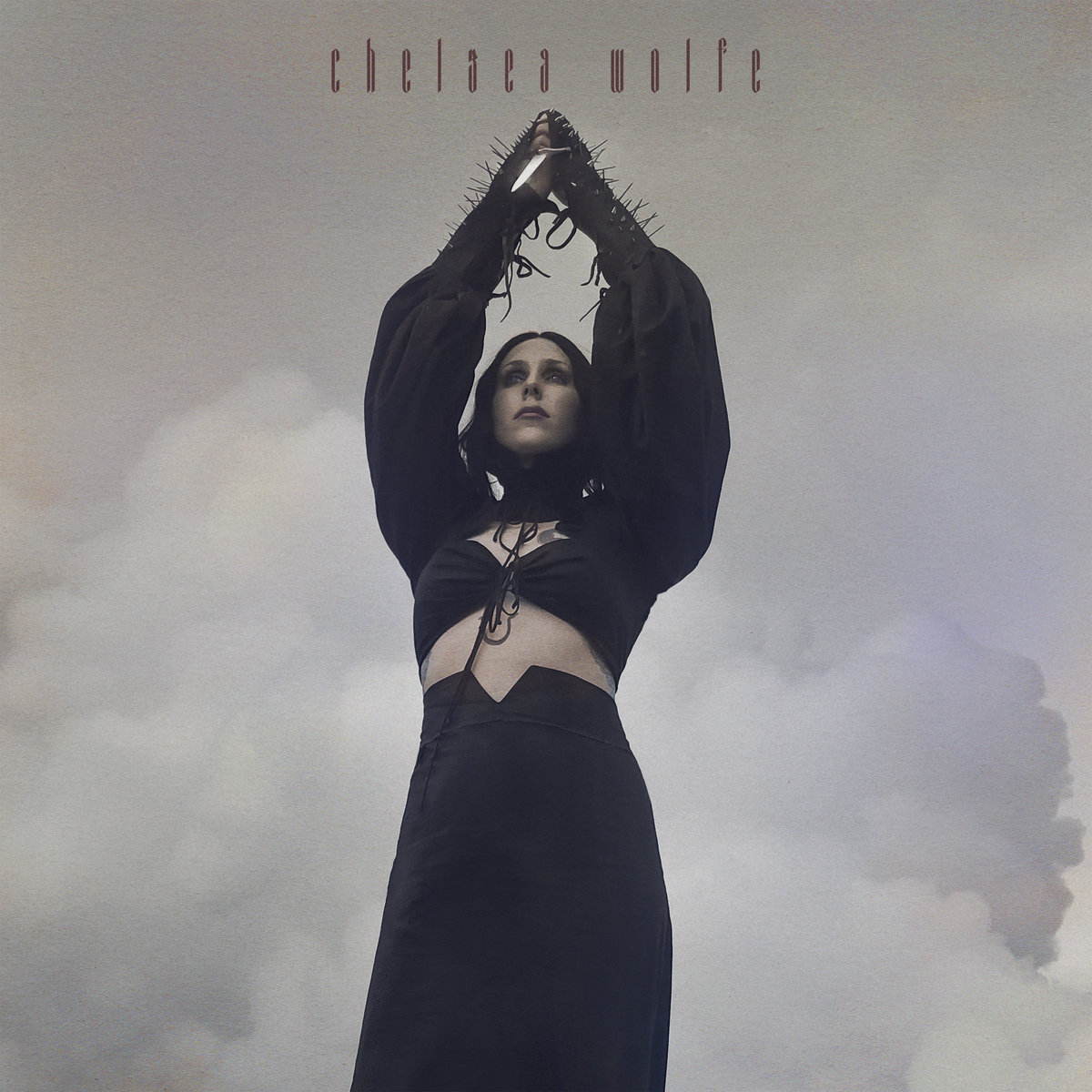 Many may have forgotten that, before becoming every metalhead's favorite singer-songwriter, Chelsea Wolfe was predominantly an alternative folk singer – a kind of darker version of Lana Del Rey. Wolfe's sixth studio album, Birth of Violence, is her return to those dark folk roots following her foray into experimental/doom metal with 2015's excellent Abyss and 2017's somewhat more forgettable but equally impressive Hiss Spun. Recorded in solitude at her home in Northern California, the album is heavily atmospheric rather than melody-driven, and thanks to its consistent formula, one of her most cohesive efforts yet. Stripped down acoustic guitars accompany Wolfe's mystical lyrics and haunting delivery and allow them to shine – although what they do is not so much shine, as, well, darken – but the atmosphere in each strong progressively builds into a more fleshed-out, unnerving whole. The subject matter also elevates this album, as it creatively explores issues of contemporary womanhood through archetypal, medieval-type language: take 'Be All Things', for example, where Wolfe struggles to navigate between and beyond the binary confines of femininity: "I want to be all things/ Warriors, newborns, and queens/ The lion and the sheep."
Rating: 7/10
Highlights: 'The Mother Road', 'American Darkness', ' Deranged for Rock & Roll', 'Be All Things'
Album of the Week: (Sandy) Alex G, House of Sugar
While it was extremely hard to pick the album of the week this week with so many great new releases, I have decided to give that spot to indie singer-songwriter Alex Giannascoli's second album under the (Sandy) Alex G moniker for being the most thematically focused and transcendent of the bunch. House of Sugar is a hypnotically alluring exploration of addiction and overindulgence that's unafraid to dig into the scariest and most selfish corners of the human psyche. Like his previous release, 2017's Rocket, it features a cleaner sound than most of his prior lo-fi output (especially on tracks such as the standout 'Souther Sky'), as well as frequent sonic experimentation that renders any obvious Elliott Smith comparisons practically inadequate, although here the experimentation is more carefully employed. The vocal repetition on tracks like 'Walk Away', 'Taking', and 'Near', set against dynamically chaotic layers of instrumentation, perfectly evokes the psychological struggle of addiction, that endless cycle of wanting to walk away and falling back in, and the music itself feels like a descent into madness itself. 'Gretel', the most potent track here, is a dark retelling of the classic Grimms' story that imagines Gretel leaving her brother to die at the candy house, but then being overtaken by the selfish desire to go back herself to eat more candy. The sonically ambitious and imposing 'Sugar' is the climax of the album, the moment where that ecstatic high seems to take its own form. If there's even a tiny glimmer of hope, it's to be found on the closing track: "When our children go digging for answers/ I hope they can put me together again," Giannascoli sings.
Rating: 8/10
Highlights: 'Walk Away', 'Souther Sky' feat. Emily Yacina, 'Gretel', 'Taking', 'Near', 'Sugar', 'Cow', 'SugarHouse (Live)'
JPEGMAFIA, All My Heroes Are Cornballs
Following up his critically acclaimed 2018 album Veteran, JPEGMAFIA's latest is a chaotically daring experimental hip-hop odyssey. It earns your attention right away with the opening single and catchiest song on here, 'Jesus Forgive Me, I Am a Thot', but when that hard-hitting electric guitar hits on 'Kenan Vs. Kel', more reminiscent of Swans than anyone else in hip-hop at the moment, you know you're in for something exceptional. 'Beta Male Strategies' impresses just as much, as Peggy does what he does best lyrically: confronting internet trolls. There was never any doubt that JPEGMAFIA is a one-of-a-kind, inventive artist, but his production on All My Heroes Are Cornballs is his most dynamic, abrasive, and complex yet. Stylistic layers mesh throughout each song, and the structure is deliberately disjointed – it's hard to even tell when there's a track change, making the listening experience a particularly engaging and refreshing one. While Peggy is also a skilled rapper and lyricist, production is undoubtedly where he shines the most – in fact, what keeps this record from being an undisputed masterpiece is that despite the saturated, hyper-aware nature of his lyrics, the album lacks the kind of depth and evocative story-telling that would take this to another level (with a few notable exceptions, namely 'Free the Frail' and 'Post Verified Lifestyle'). Tracks like 'JPEGMAFIA TYPE BEAT', as hilarious as they are – in this case poking fun at how fans compare JPEGMAFIA's instrumentals to Death Grips – have little to no replay value. Still, this is further proof that JPEGMAFIA is only one step away from making a true classic.
Rating: 8/10
Highlights: 'Jesus Forgive Me, I Am a Thot', 'Kenan Vs. Kel', 'Beta Male Strategies', 'Free the Frail' feat. Helena Deland, 'All My Heroes are Cornballs', 'Thot Tactics', 'Grimy Waifu'
Alex Cameron, Miami Memory
Alex Cameron's previous release, 2017's Forced Witness, was rightly praised for its witty portrayal of toxic masculinity from the perspective of a man. So Cameron saying in a press statement that there's no "twist" or "joke" in Miami Memory, and that's it's instead a sincere love letter to his partner, could have been seen as a potential concern. Miami Memory does indeed have its genuinely heartfelt and romantic moments: "Our love is strong like a city in Miami Memory," he sings on the title track. But make no mistake: Cameron's engaging sense of humour is still all over this album, whether he plays a character or himself. Right before singing that line, he proudly talks about "the way you came like a tsunami" after "eating your ass like an oyster". Yeah. Bringing back the gender commentary that made Forced Witness stand out, 'Far from Born Again' is a sex-positive feminist song about a sex worker who "earns more than a man" and "buys her own damn meals" while "you sit at home and masturbate", while on the tongue-in-cheek 'Bad for the Boys' Cameron employs a Thin Lizzy-esque vocal delivery while commenting on the #ΜeToo movement. Treading the line between heartwarmingly cheesy and cheekily satirical, Miami Memory ultimately manages to provide insight the messy nature of a distinctly modern relationship with wit and genuine emotion over a series of supremely catchy and retro-leaning instrumentals.
Rating: 8/10
Highlights: 'Stepdad', 'Miami Memory', 'Far from Born Again', 'Gaslight', 'Bad for the Boys', 'PC with Me'