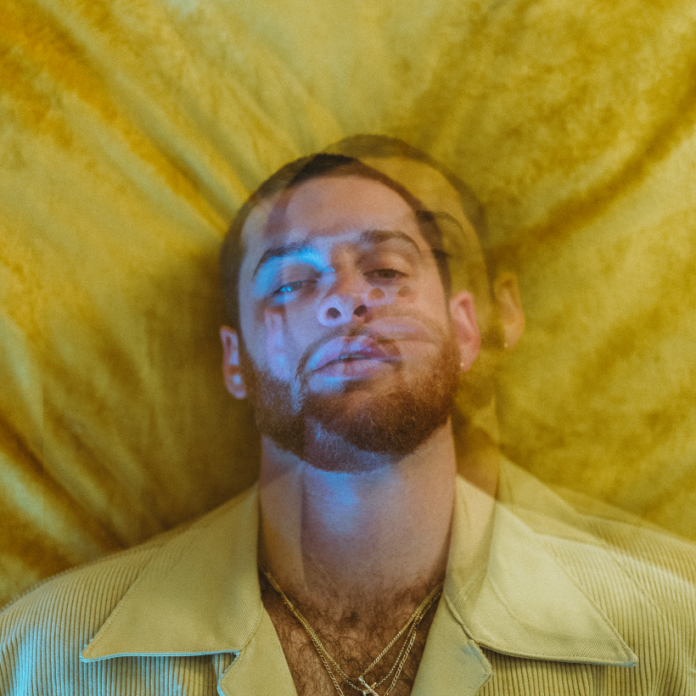 BabyJake BLUE CELLOPHANE
After the success of Cigarettes and Patios and 239, BabyJake has become a rising name in the world of music. Now returning with BLUE CELLOPHANE, BabyJake once again delivers a song with euphonious vocals, showcasing the depth of talent he possesses through more of a minimal production than before.
Nodis
 I Love You But Fuck You
Carrying on our selection, we have Nodis with I Love You But Fuck You. In this well-produced song, Nodis delivers on silky vocals and catchy melody. This one is for the playlists.
Blood Orchid 
Die 4 U
There is a sense of excitement in Blood Orchid's first release Die 4 U. The piece begins with a trailer-like intro that blossoms into a nostalgic-like melody, giving us an inviting glimpse into what we can expect of Blood Orchid in the future.
Kolla 
With You
Combining more experimental elements we have Kolla, a duo out of Chicago, U.S, releasing their track With You. Whilst both still in their teenage years, Kolla has managed to deliver a piece that is well-structured and mature in its production. With You is a raw song, a piece that compares to a nostalgic VHS music video through its warm textured sounds and distant like atmosphere.
Vilda 
More Love
 feat. Eric Carter
Bringing a radio-ready track, we have Vilda with More Love featuring Eric Carter. This commercially driven House track utilises the elements of old school House and the features of the new. The perfect track for the weekend.
Løv Li 
Now You Know
Lastly, on our selection, we have Løv Li, a former ghost producer, with Now You Know. Combining pop synths with a captivating melody Now You Know stands as a gleaming song that puts Løv Li on our map for producers to look out for.