2019 was a pretty chaotic year when it came to music. Looking at the releases that came out this year, it's particularly hard to come up with a coherent narrative to sum it all up. But one thing is clear: despite the continuing threat streaming services pose, the feature-length album still thrived in 2019. A few probably meaningless but nevertheless interesting observations: it was a notably strong year for pop, with exciting newcomers like Billie Eilish and Lizzo using the long format to their benefit rather than just profiting off their hits, while prominent stars like Ariana Grande and Charli XCX also utilized it to develop and mature their sound. When it came to hip-hop, it was a relatively quiet year, with most big names staying under the radar – with a couple of notable exceptions. In the rock and singer-songwriter territories, there seemed to be a healthy balance between refreshing debuts from up-and-coming artists and confident reinventions from established acts like Angel Olsen and Lana Del Rey. At the end of the day, all that we can gather from this is that there has been plenty of great music that's kept us company through this tumultuous year.
Clairo, Immunity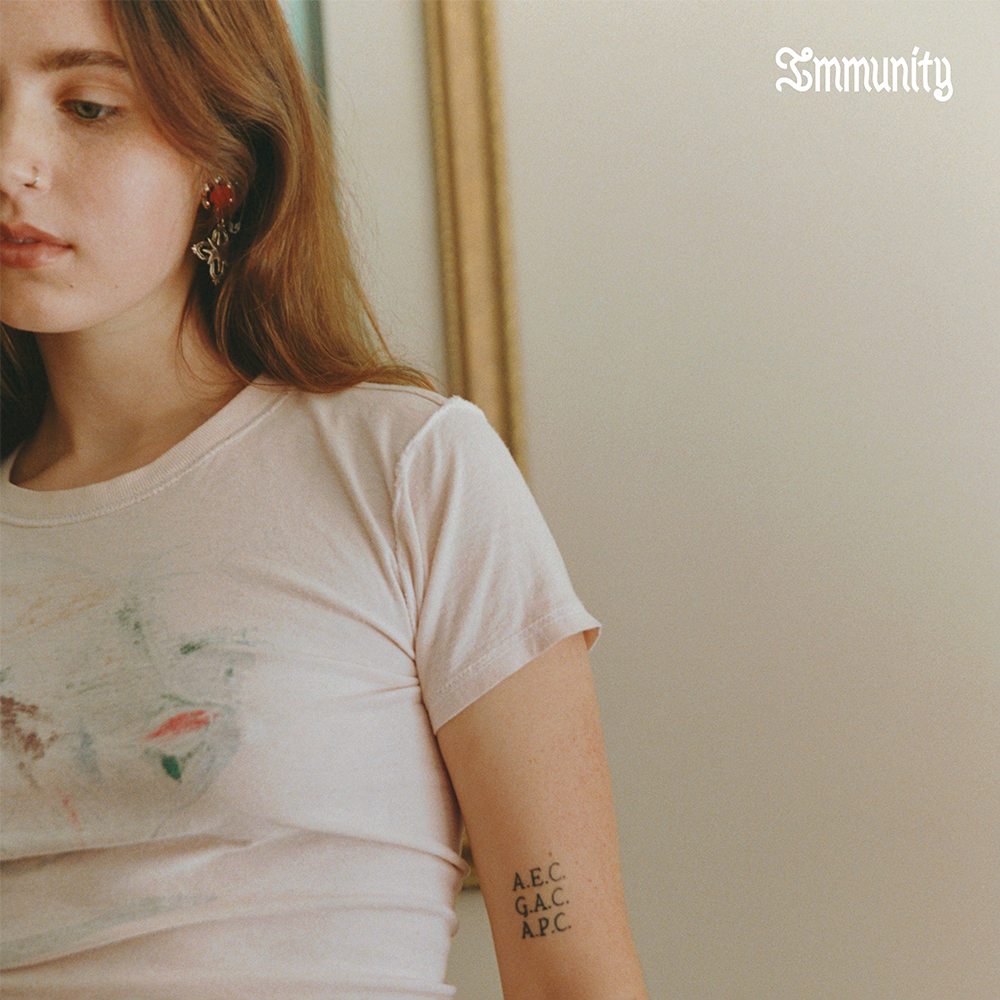 When it comes to artists like Clairo, the 21-year-old singer-songwriter who rose to prominence after her home-made video for Pretty Girl went viral, it can be hard to really grasp the impact her music has had through the glass wall of the internet. But seeing her live in concert, where small armies of young people sing their lungs out to every single song, serves as a palpable reminder of how deeply and intensely her music has actually resonated with her generation. And it's not like the songs on Immunity lend themselves to this kind of mass adoration. With the exception of 'Sofia', the most playful, catchy single here, most of the tracks are quiet and understated, like listening to the hushed confessions of a close friend. The rise of Clairo is emblematic of a generation connecting not through boastful self-presentation, like most would have it, but through unflinching vulnerability.
Ariana Grande, thank u, next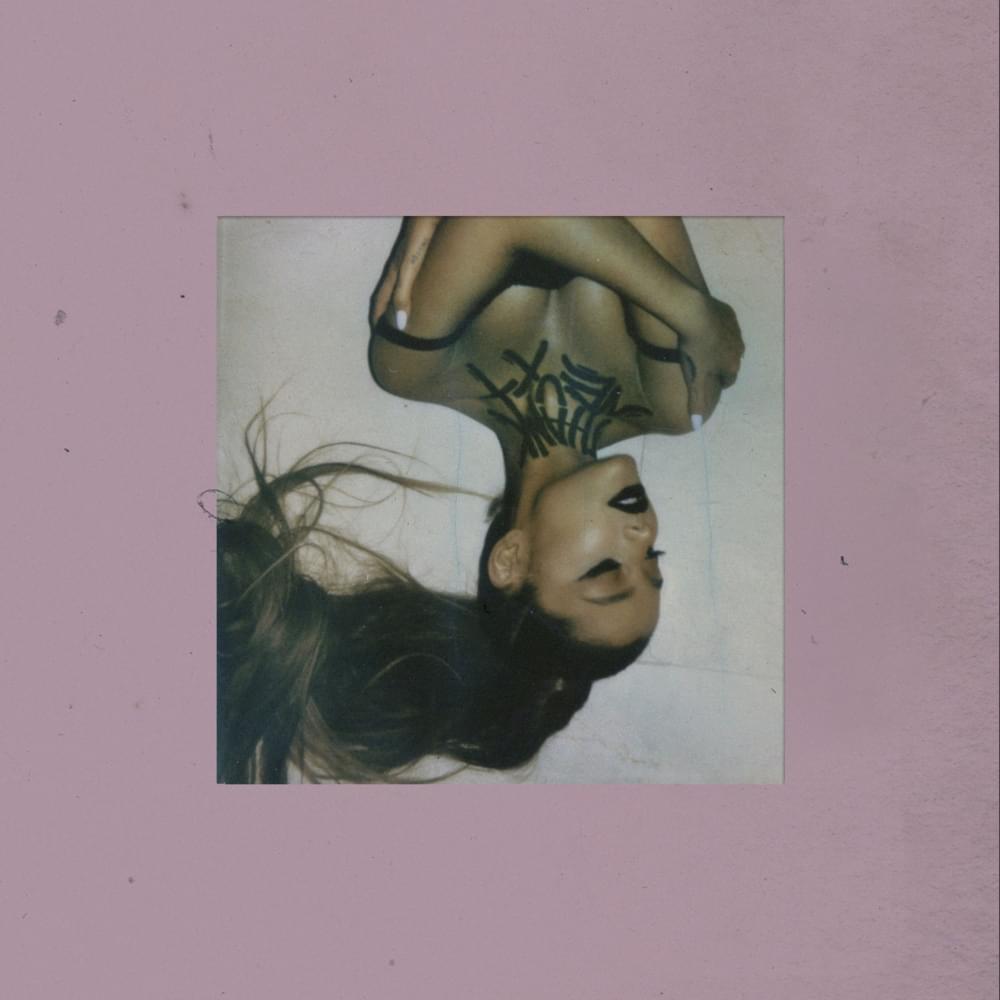 When Ariana Grande returned with Sweetener last year, it felt like not just a bold new chapter for the pop star, but also a triumphant affirmation of love and joy in the aftermath of tragedy and heartbreak. But with the release of thank u, next just a few months later, became clear that Sweetener, which presented a new, more mature side of Grande, was simply a glimpse into it, a kind of transitioning phase – the album was still bogged down by too many guest features and occasionally messy production. By contrast, thank u, next is a markedly authentic Ariana Grande project: despite the lack of 'God Is a Woman'-esque anthems, the album is looser, more focused, and more coherent. Most of all, it's not afraid to confront darkness – if Sweetener was an admirable effort to try to put on a happy face, thank u, next is a liberatingly earnest acknowledgement of being too broken to do so.
GLOO, XYZ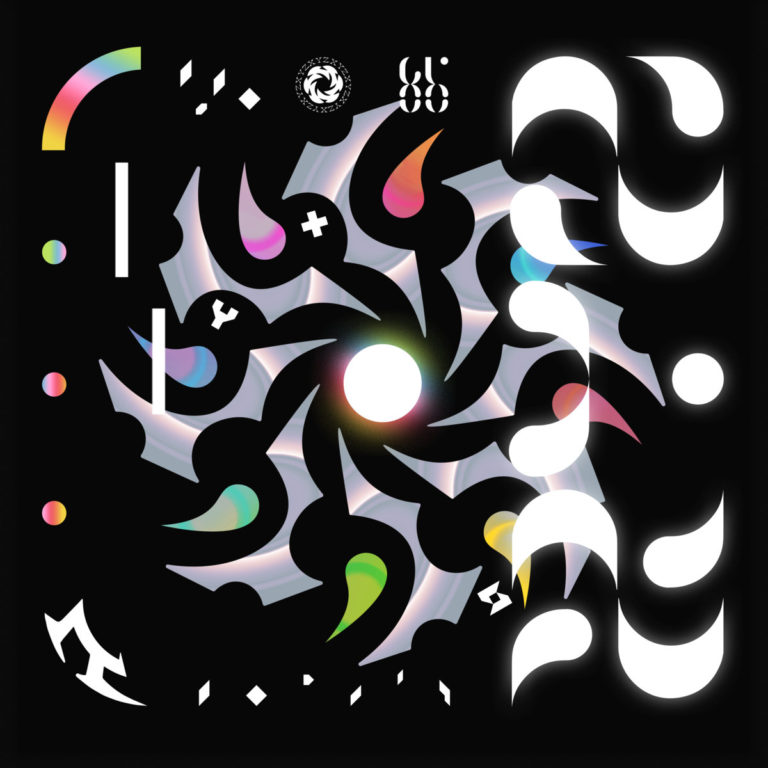 XYZ feels less like the collaborative project of three separate artists and more like the product of a single amalgamated being. The chemistry between the members of this closely-knit group of forward-thinking electronic producers – Iglooghost, Kai Whiston, and BABii – is incredibly palpable, the layers of sounds meshing in uncompromising, unpredictable ways that complement rather than cloud one another. Each member's contributions are irrefutably as essential to the project's success as any, and any attempt to guess who contributed what becomes as futile as it is exciting. Relentlessly frenetic, refreshingly inventive, and utterly addicting, XYZ is composed of "one thousand drops, looming blasts, rapid thuds, blistering squeaks, and seven hundred and eighty-nine crystal-clear kicks in the face," all tightly packed within a manically hyper-saturated 28 minutes. No other album this year hit us with such an electrifying rush of adrenaline as XYZ.
Charli XCX, Charli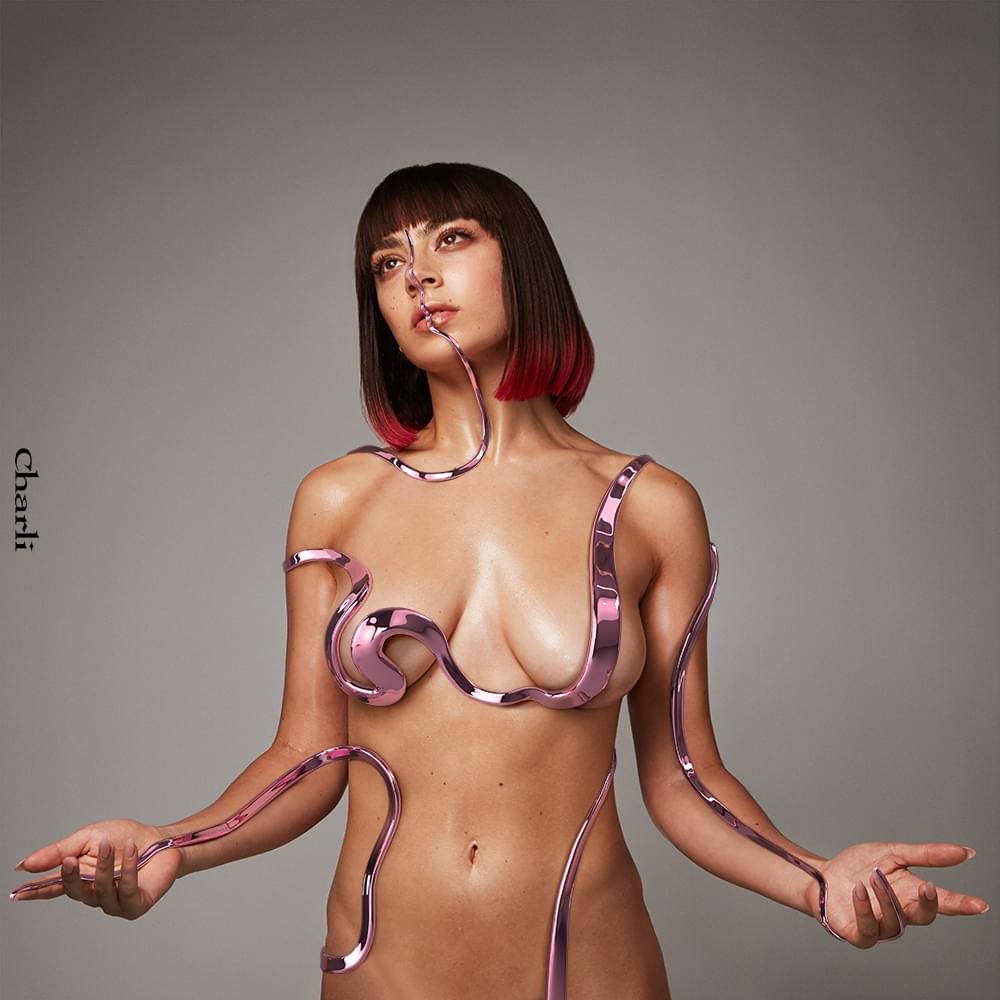 The mixtapes Charli XCX had been dropping in collaboration with experimental pop label PC Music throughout her four-year studio album silence hinted at an exciting new phase in the pop artist's career. The much-anticipated Charli brought together the seemingly conflicting elements that have defined the artist's career so far and refined them to create a more defining, wholistic Charli XCX experience, proving that left-field, abrasive production styles can coexist semi-harmoniously with a more conventional millennial pop sound. From infectious, radio-friendly singles like 'Gone' and the nostalgic '1999' to more out-there, feature-heavy bangers like 'Click' and 'Shake It', what ties it all together at the center is Charli, whose songwriting gets more personal and heartfelt than ever. Not only did Charli prove once again that no one does pop quite like Charli XCX, but that eccentric and accessible, noisy and sweet, emotional and sultry, need not be mutually exclusive.
Angel Olsen, All Mirrors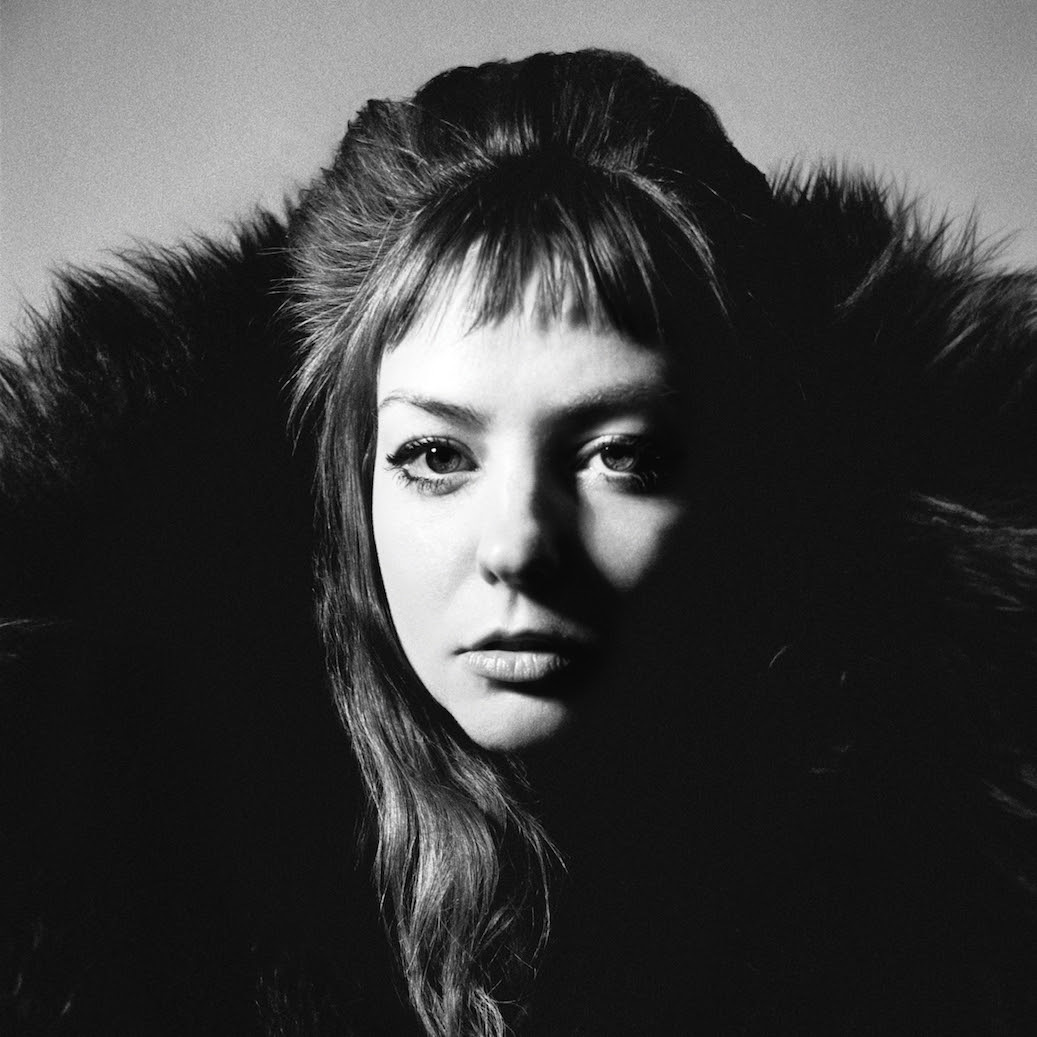 The follow-up to 2016's excellent and guitar-heavy My Woman saw Angel Olsen employing more synths and a lush 12-piece string section that took her already ambitious approach to the next level. But the reason the singer-songwriter's new album resonated with fans of her intimate, acoustic sound is because the compositions here are still the result of deep personal introspection – as with her previous albums, she started working on the album almost entirely alone, focusing on stripped-back songwriting. All Mirrors confronts ideas of artistic self-presentation as notions of identity and romance reveal themselves as nothing but illusions. Regardless of the instrumentation that surrounds her – whether it's the imposing strings on 'Impasse' or the quietly atmospheric, late-night-jazz melodies of 'Endgame', Olsen's vocal presence is breathtakingly compelling, finding power in both intensity and subtlety. Whether it's a detour or a new sonic direction, All Mirrors is her widest project in scope, and perhaps also her wildest.
Stella Donnelly, Beware of the Dogs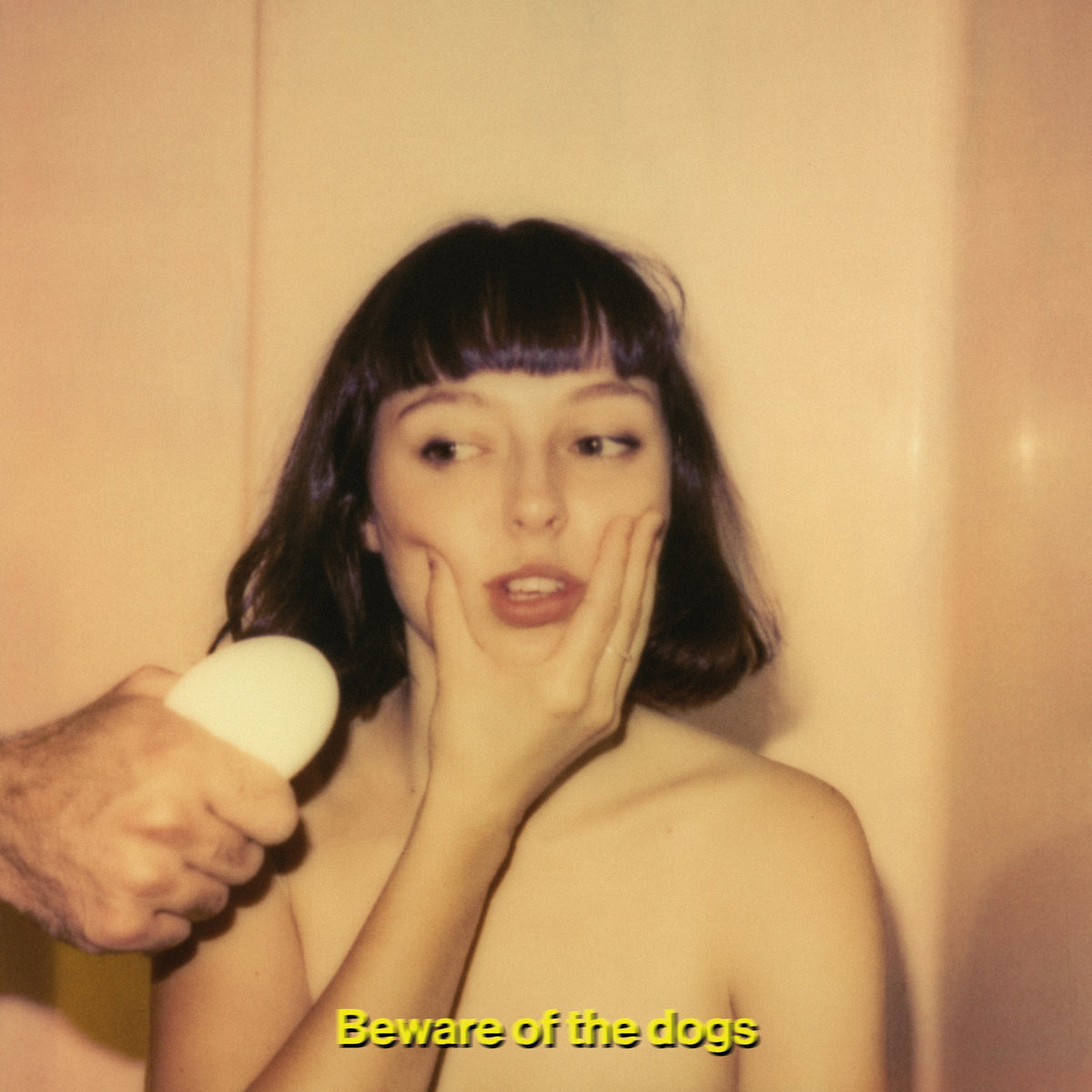 On Beware of the Dogs, Australian singer-songwriter Stella Donnelly somehow manages to combine biting humour, stark honesty, political commentary, and heartfelt lyricism. She makes use of the amiable, catchy sounds of indie pop and playfully twists them on their head, turning the most unlikely lines into sing-along choruses. The personal is political as she confronts sexism on tracks like the fearlessly acerbic opener Old Man or the devastatingly earnest ballad Boys Will Be Boys – the album might as well have been titled 'Beware of the Patriarchy'. At times, the explicitness of the lyrics becomes liberating, like on the unexpectedly sweet love song Mosquito. Donnelly also has a uniquely memorable voice, heartwarmingly tender with a characteristic, instantly loveable tremor, which wonderfully complements the already solid songwriting and infuses it with even more personality. Beware of the Dogs is one of the most refreshingly enjoyable, pertinent, and confident debuts of the year.
Nick Cave & The Bad Seeds, Ghosteen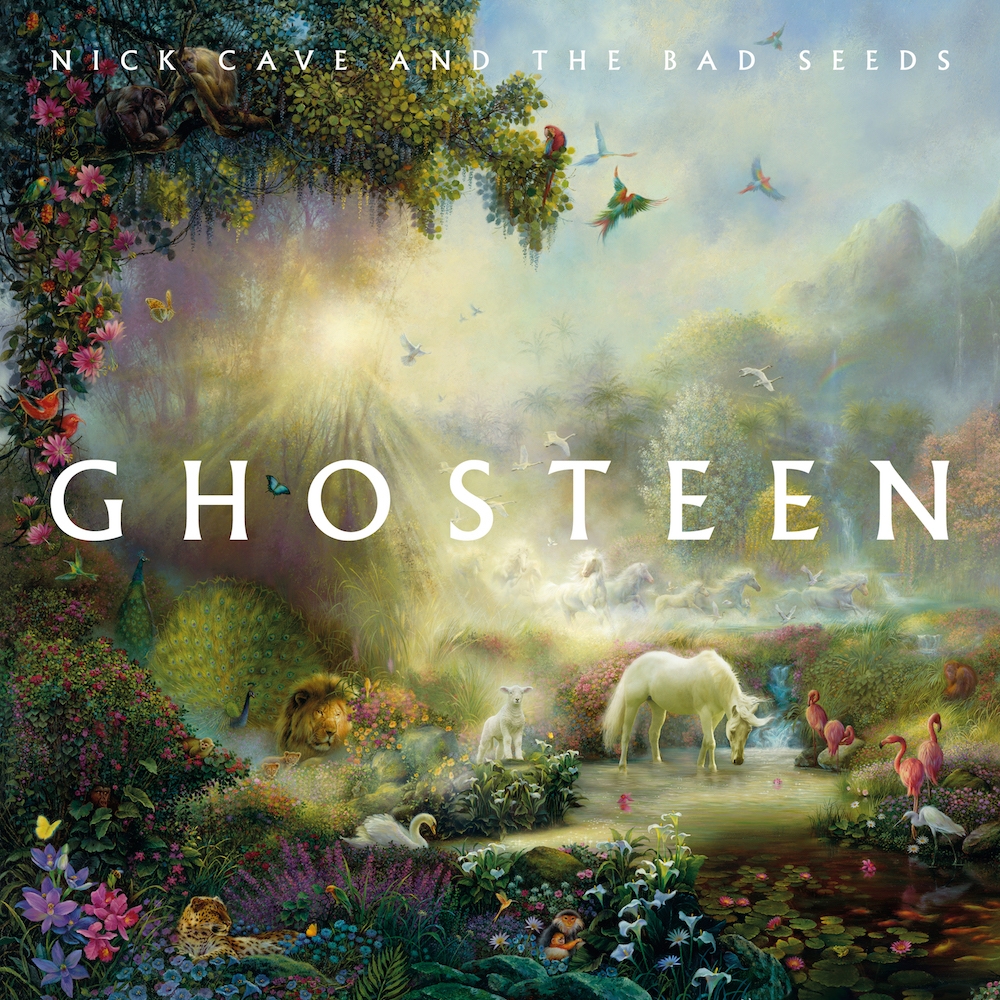 If 2016's Skeleton Tree was about dealing with grief in the immediate aftermath of the death of his teenage son, Arthur, Ghosteen is about the long and difficult healing process that follows. Skeleton Tree was mostly written before the tragic incident and recorded after it, so grief hung over the album like a dark cloud. But the skies seem to have cleared on Ghosteen, and the Bad Seeds' ethereal synths, transcendent vocal harmonies, and poetic lyrics allow us to ascend to the heavens along with Cave, a sailor in a galleon ship, a "long lonely rider across the sky" searching for hope. Sonically, the mood of the album is meditative, spare, and often serene, and it is that, if anything, that gives the listener some kind of assurance that peace will come in time, as Cave repeatedly intones. Ghosteen is a shatteringly haunting yet ultimately cathartic album about loss unlike any other this year.
Weyes Blood, Titanic Rising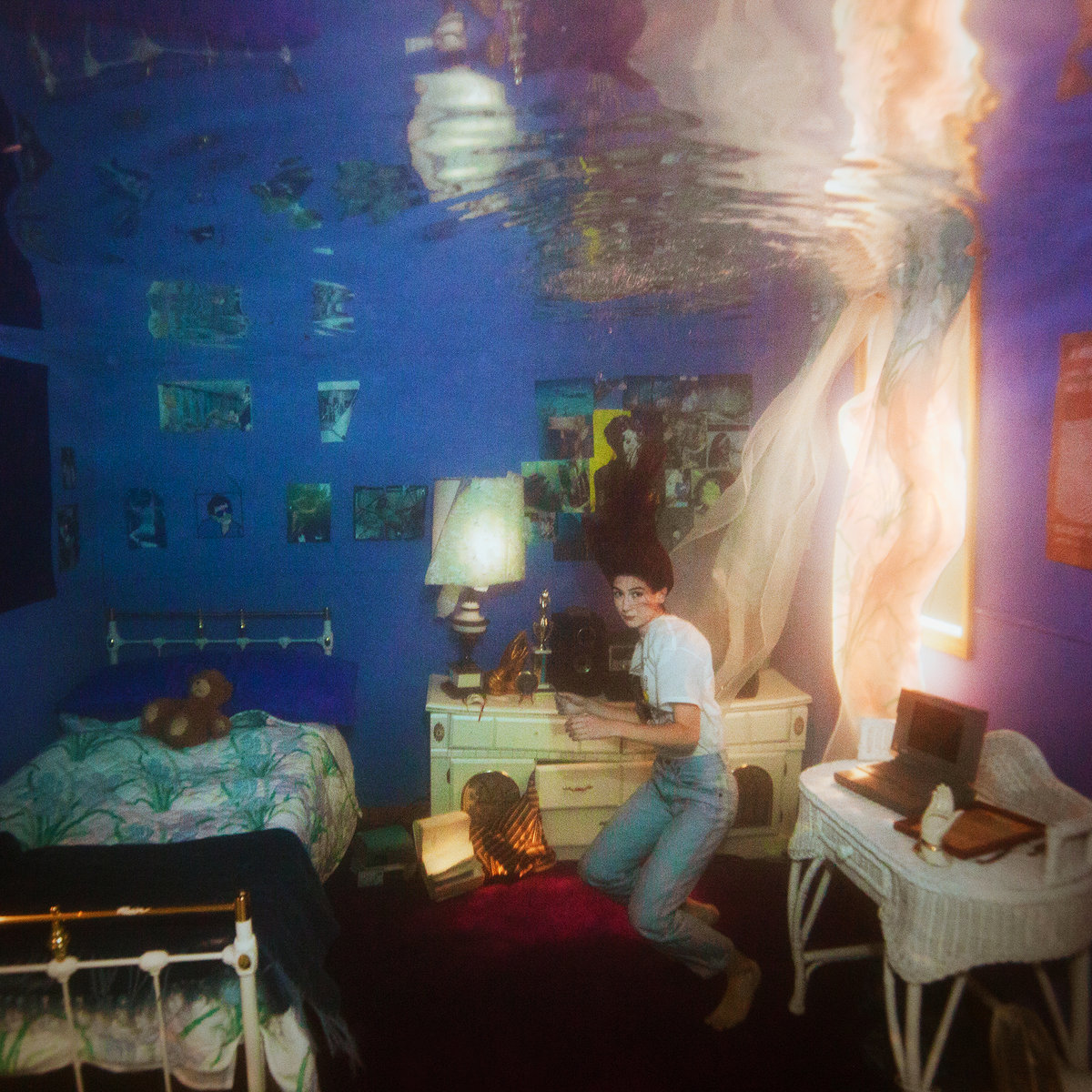 A few months before Angel Olsen came out with All Mirrors, Weyes Blood released a similarly ambitious and enthralling chamber-folk album. Both singer-songwriters utilized grand, elegant instrumentation and self-aware lyrics to explore love and life in the modern age; but where All Mirrors is sometimes imposing and confrontational, Titanic Rising is dreamy and majestic, a radiant ornament drenched in a golden sea of nostalgia. Throughout its runtime, Natalie Mering floats through time and space, guiding the listener with her. In short, the album demands to be described in pretentiously elaborate metaphors. The album itself, however, is anything but: behind its beautifully pristine veneer and melodramatic presentation lies a deeply earnest effort to try not to let the weight of everything drown her, all while clinging onto human emotion in a time where technology seems to control our lives. Titanic Rising is an immense yet heart-rendingly delicate achievement, a transcendent piece of art with a true soul.
Lana Del Rey, Norman Fucking Rockwell!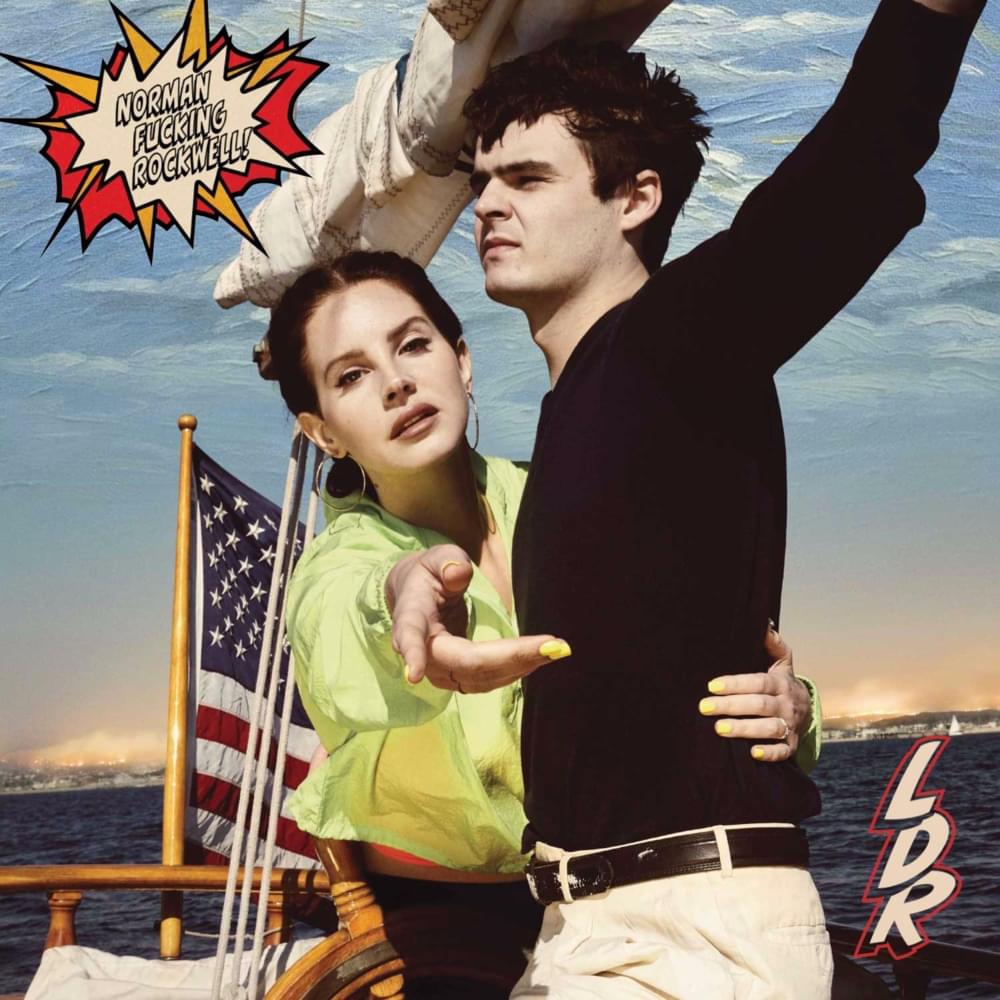 Norman Fucking Rockwell! was the album that changed most critics' perception of Lana Del Rey. While her past work has often felt like the epitome of style over substance, NFR! is a record full of emotional substance – not only her best material yet, but also her boldest and most mature. She collaborates with in-demand pop producer Jack Antonoff, who doesn't alter Del Rey's sound as much as lay the groundwork for her elegantly quiet voice to shine rather than drown in reverb, while polishing her sturdy and frequently heart-wrenching songwriting with lush instrumental embellishments. Del Rey lays her soul bare on every single track here, from the uncompromisingly feminist opener to the standout closer, where she compares herself to Sylvia Plath and holds on to a tinny glimmer of hope – "a dangerous thing for a woman like me to have," she sings, but she has it – just enough to rise from the ashes, like Lady Lazarus herself.
Big Thief, U.F.O.F.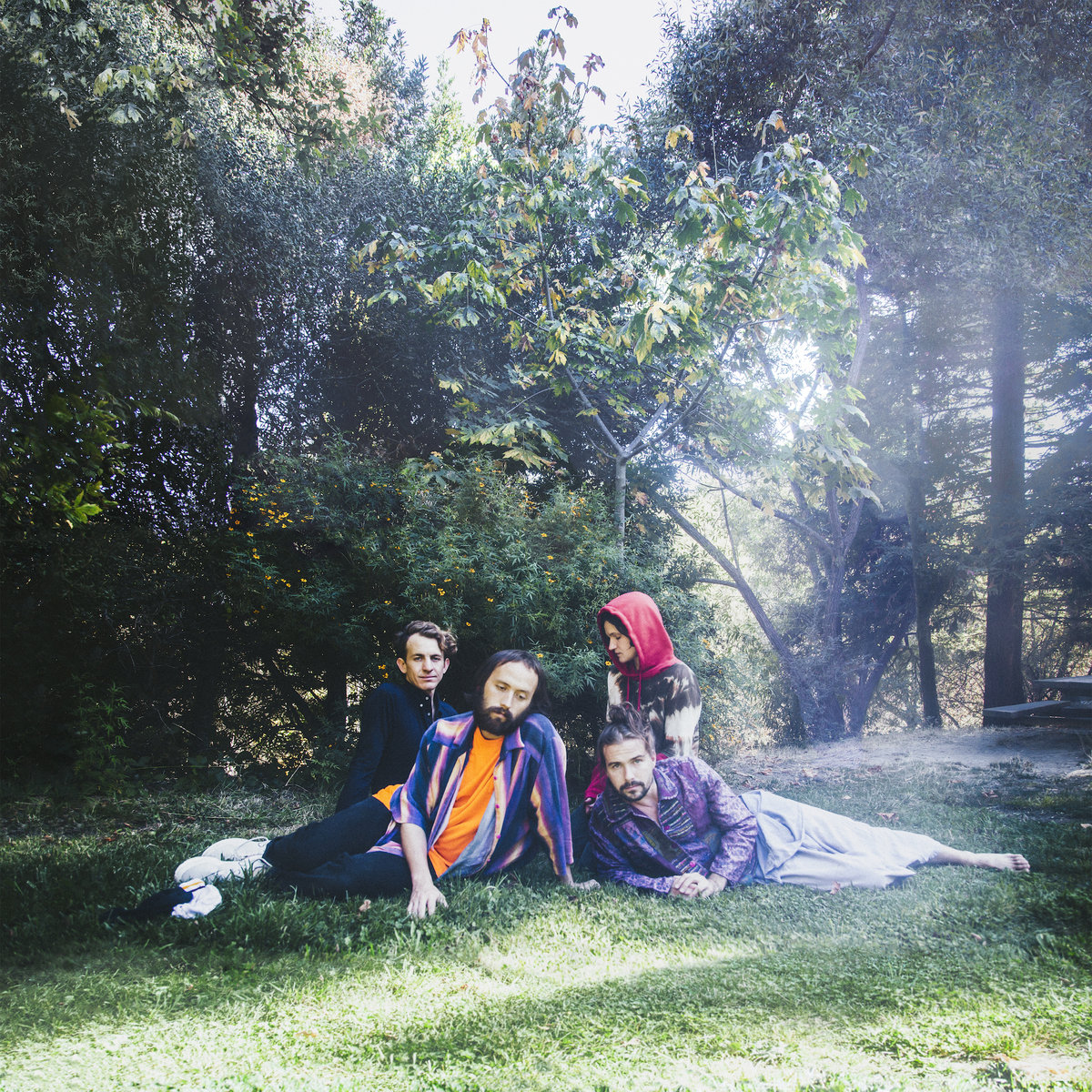 Big Thief's U.F.O.F. is a mesmerizingly surreal force of nature. The third studio album by the folk-rock band is their best yet – and it's only one of two excellent albums they released this year. Fueled by an atmosphere of deep interconnectedness between singer-songwriter Adrianne Lenker and the rest of the band, the record's sound here feels honed-in, effortless, as natural as a river flowing to the sea. Essential in the true meaning of the word – not just important, but communicating some fundamental essence of being. An unknown entity they've discovered by digging deep into the earth. And yet it also feels strikingly intimate – Lenker's poetry here is as captivating as it is evocative: "Fragile orange wind in the garden/ Fragile means that I can hear her flesh/ Crying little rivers in her forearm," she sings on 'Orange'. Words can't really do justice to the majestic beauty of U.F.O.F. –- it's just one of those albums.
Billie Eilish, When We All Fall Asleep, Where Do We Go?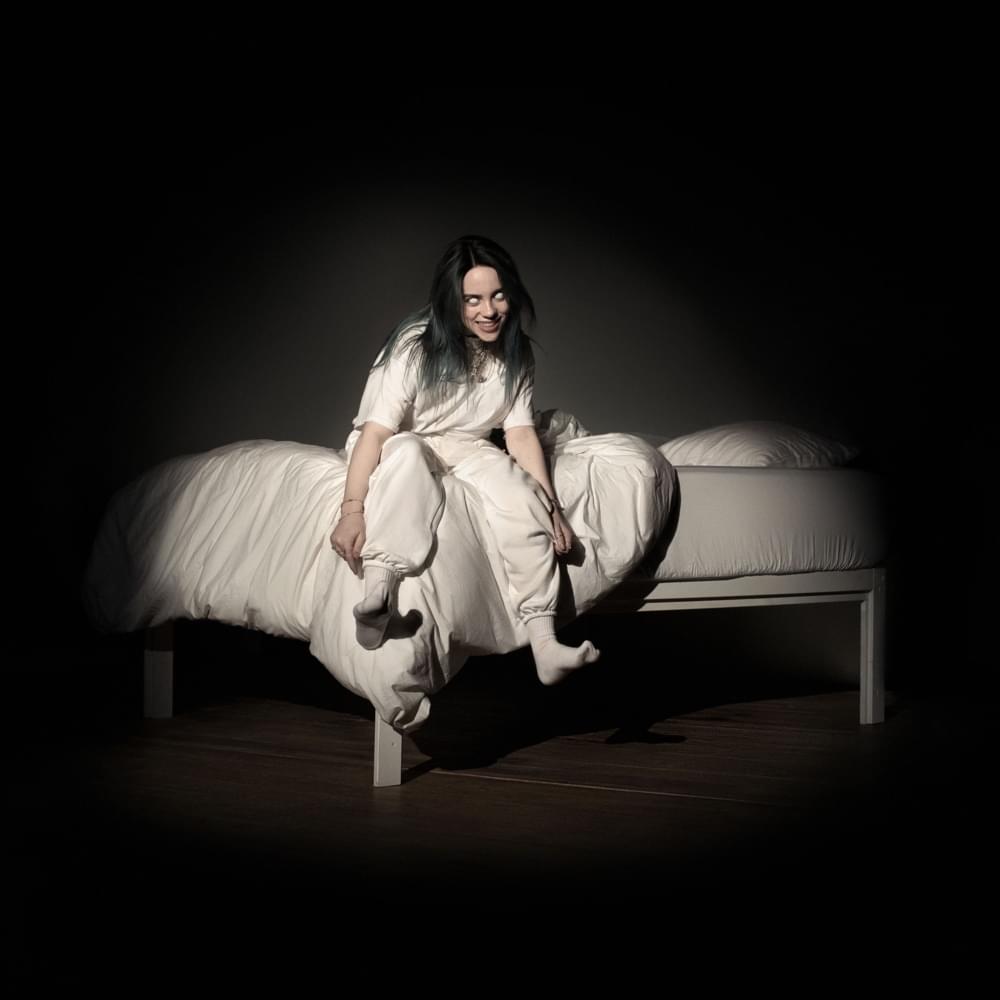 Few artists have been as divisive this year as Billie Eilish, which is a testament to just how much her music and profile dominated the mainstream landscape in 2019. But when you actually take a step back and look at it, When We All Fall Asleep, Where Do We Go? is not just the most commercially successful and potentially game-changing debut of the year, but also a stunningly unique pop album showcasing Eilish and her brother and close collaborator Finneas' singular artistic vision. It's not that they invented all the musical ideas presented here, but the fact that they managed to bring together DIY production techniques, catchy and often intimately evocative songwriting, as well as Eilish's underrated vocal delivery, and package them in a way that actually resonated with mass audiences, renders it a remarkable achievement. With WWAFAWDWG, Billie Eilish has managed to define and commercialize the sound of Gen Z.
Ada Lea, What We Say in Private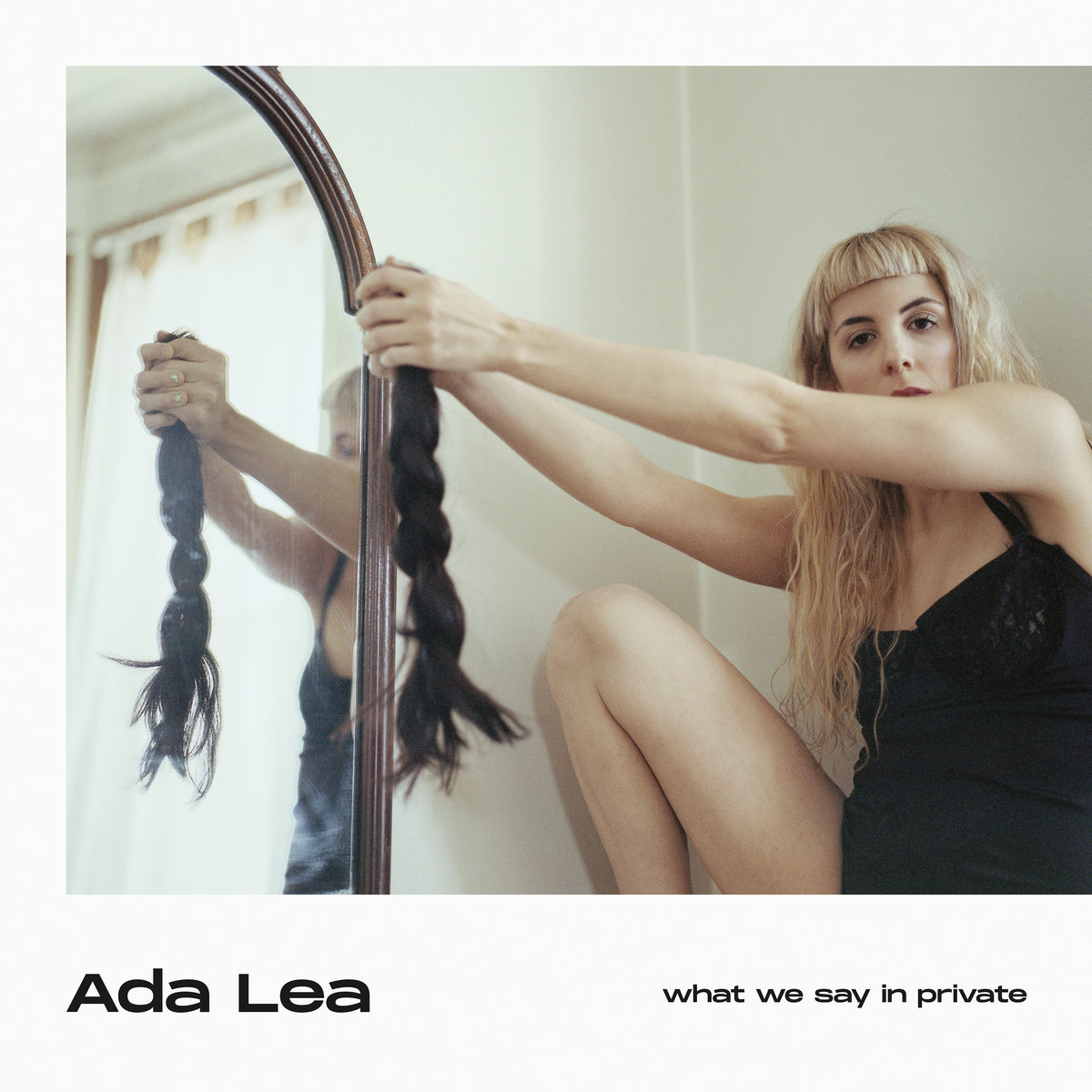 Sometimes, an album doesn't have to break new ground or invent a new genre to stand out. Sometimes, all it needs to do is captivate you with the sheer power of its songwriting. And that's exactly what Ada Lea did with what we say in private, an incredibly dynamic, emotionally potent, and artfully crafted debut that oscillates between fierceness and vulnerability. Musically, the record sits somewhere between the righteous punk rock energy of Sleater-Kinney and the poetic intimacy of Big Thief while still remaining a cohesively compelling listen. The result of a 180-day period of intense introspection following a break-up, the album is also grippingly intimate, from the hushed honesty of 'the party' to the diary-like '180 days' to the soul-crushing 'what makes me sad' and the stunningly gorgeous 'yanking the pearls off around my neck…' It's a shame what we say in private was largely overlooked – it's a revelatory release, and one that doesn't demand as much as invite repeated listens.
Dave, Psychodrama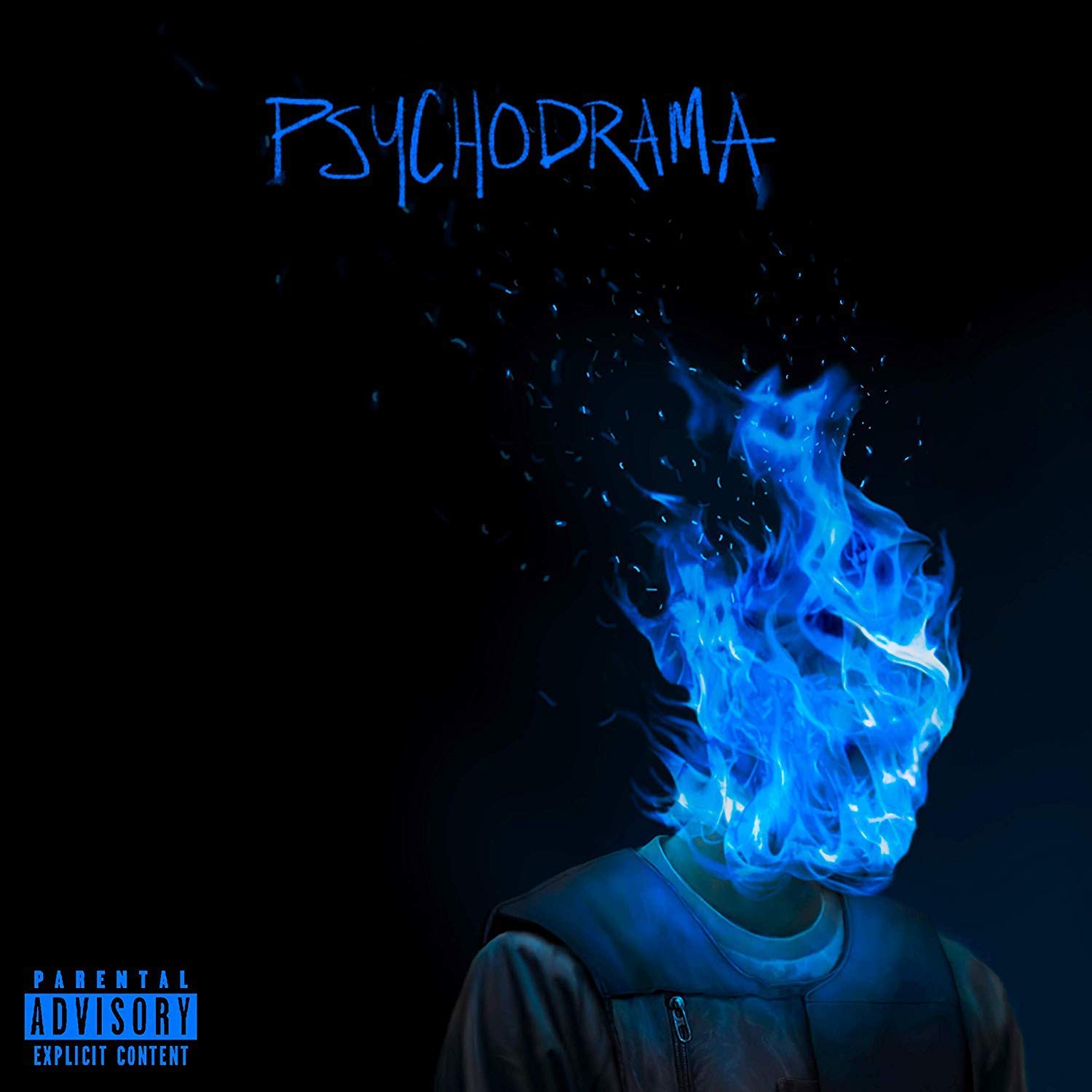 Having won the Mercury Prize this year, there is no doubt that Dave deserves a spot in our Best Albums of the Year list with Psychodrama. The album covers themes of race, imprisonment and abusive relationships which Dave manages to capture excellently through raw energy and poignant lyrics. Psychodrama features notable guest appearances from J Hus, Burna Boy, and Ruelle and builds upon Dave's 2017 album Game Over. Over the years, we have seen Dave develop his style and maturity as an artist; this album marks a milestone in the sphere of British music and Dave's exciting career.
Little Simz, Grey Area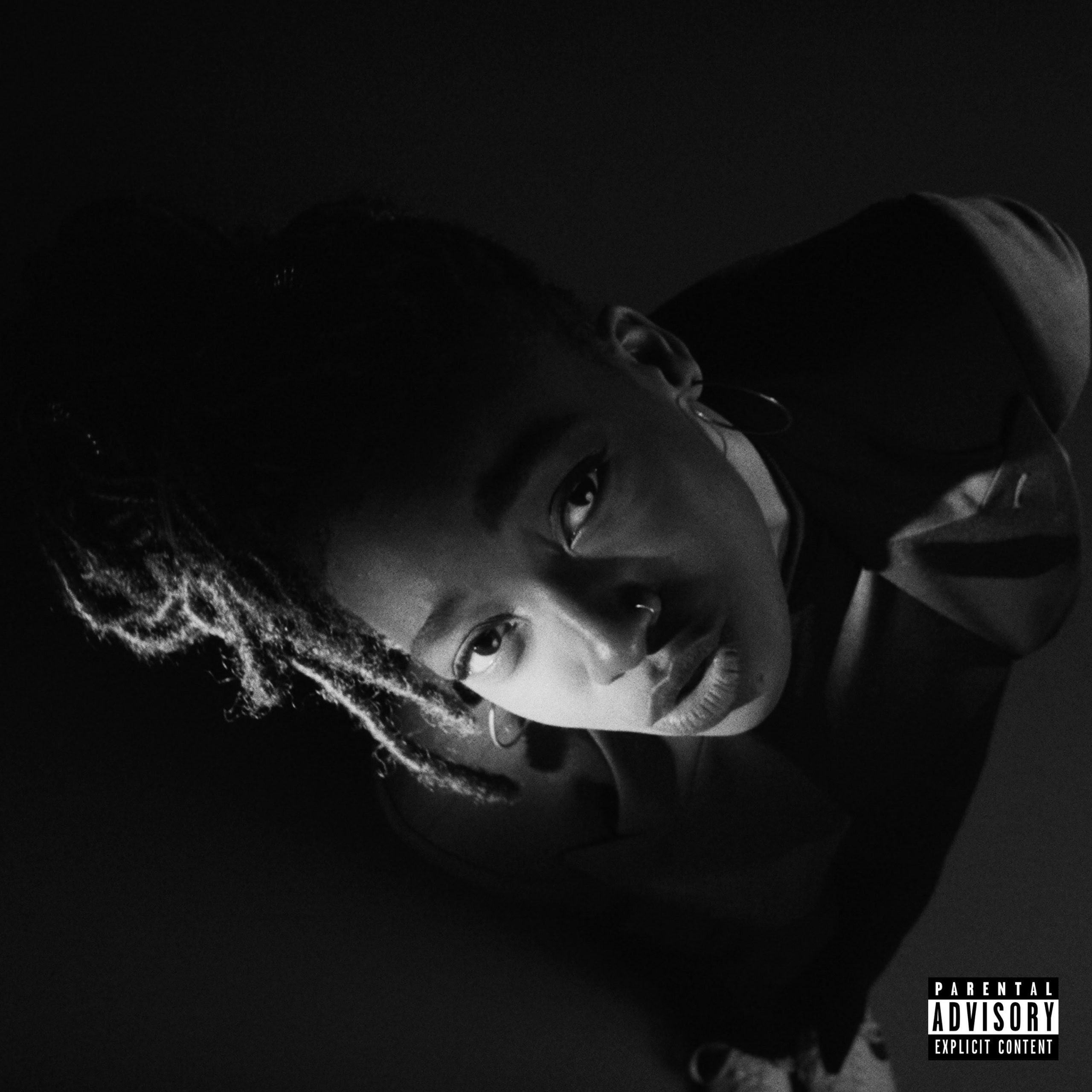 Simbiatu Abisola Abiola Ajikawo or better known under the moniker of Little Simz has made quite the leap in the world of music this year, having released the UK R&B number one album, Grey Area. Little Simz' freshest album Grey Area emerges with a wave of eclectic songs that were produced by her friend, Inflo. There is no settling in Grey Area, with each song the listener is presented with a different theme or idea, making it an enjoyable trip throughout. Little Simz has given us a long-awaited album that punches well on many levels; fans and critics were craving for it after the promise Little Simz showed in Stillness in Wonderland, making Grey Area arguably the best rap album of the year.
FKA Twigs MAGDALENE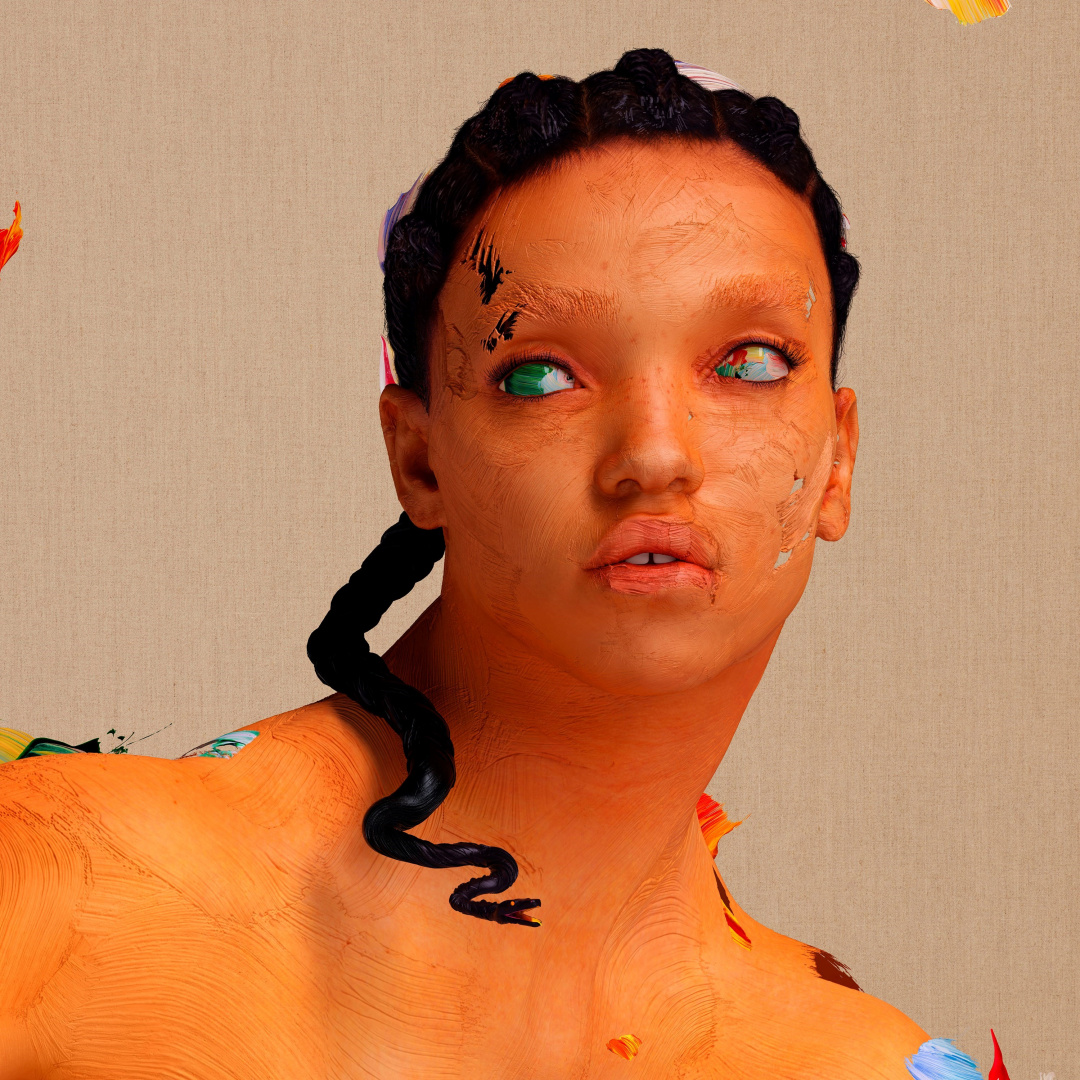 FKA twigs' first album in five years was well worth the wait. While both LP1 and her 2015 EP M3LL155X received widespread critical acclaim for their boundary-pushing, cutting-edge R&B sound, MAGDALENE is a revelatory release that marks a drastic shift to a more accessible yet still forward-thinking approach. Drawing influences from the likes of Kate Bush and Björk, twigs's varied sophomore LP boasts an impressive list of guest contributors from both the art pop and mainstream pop worlds, from experimental artists like Arca and Nicolas Jaar to megaproducer Jack Antonoff and rapper Future. But MAGDALENE is also a devastatingly personal album, as FKA twigs twists and stretches her voice in a remarkably expressive and immediate manner to evoke the shattering pain of heartbreak. From transcendent, expansive cuts like 'thousand eyes' and 'mary magdalene' to heartbreakingly spare ballads like 'mirrored heart' and 'cellophane', MAGDALENE is the sound of a fallen alien trying to reach out to the people of Earth by means of their most universal art form, just like FKA twigs flirts with the peripheries of commercial pop and ends up becoming one of its leading vanguards.
Kanye West Jesus Is King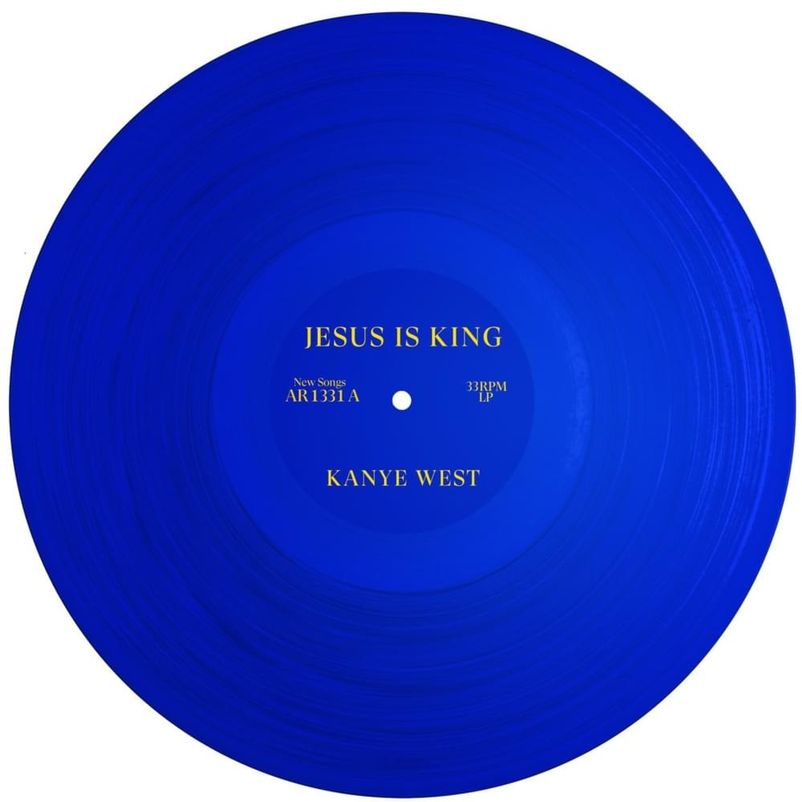 Kanye West, the controversial and beloved figure, came back this year with his ninth album Jesus is King. While critically, it's not the most popular album by Kanye, its cultural significance will most likely stand the test of time for its focus on religion and man himself, Kanye. The album itself is well-produced and holds maybe the best bassline of the year in Water but does not escape the self-loving themes of West that have been previously present in pretty much all of Kanye's recent work. While it's not the most definite contender for album of the year, the hype behind it and fearless style deserve a spot on this list.
Chromatics Closer To Grey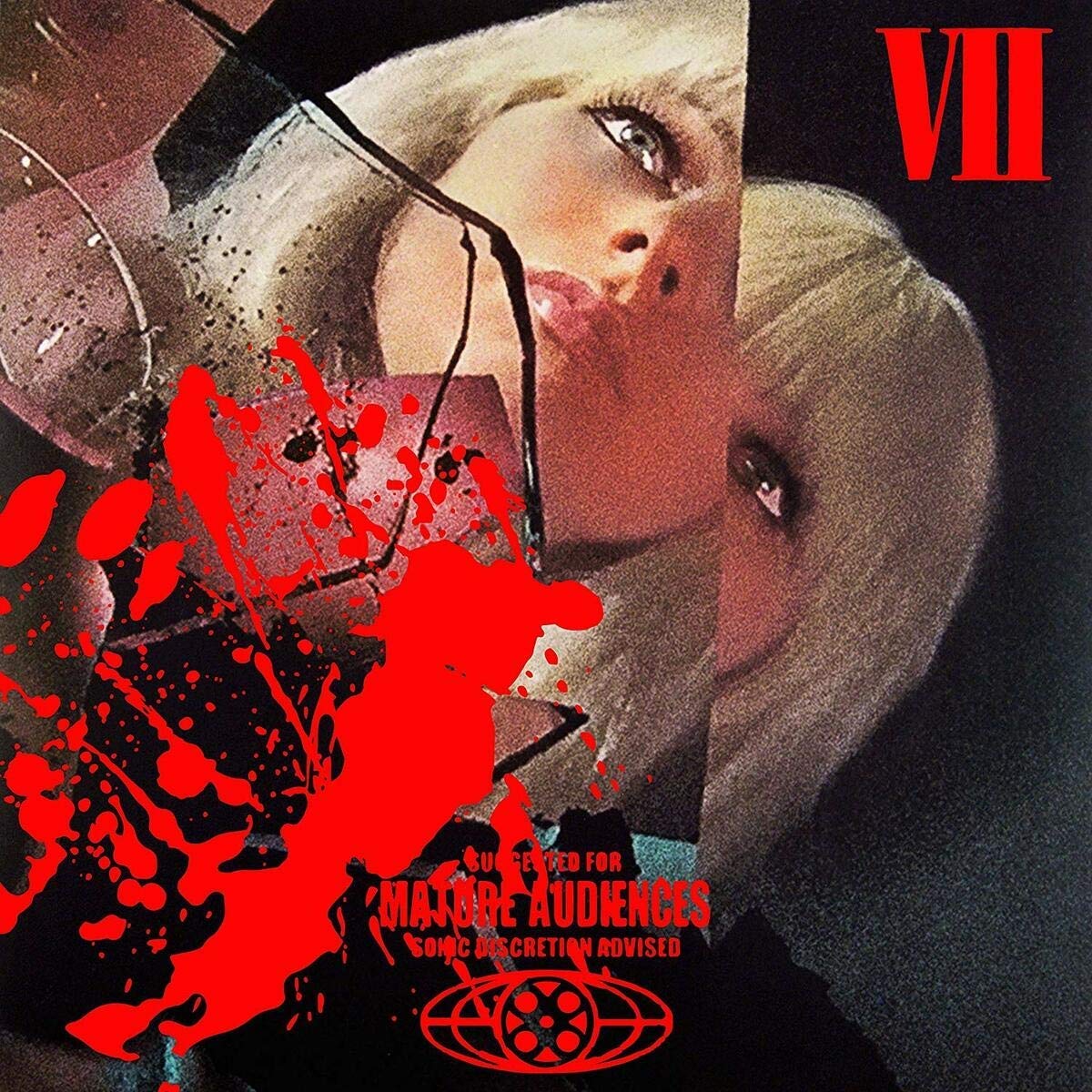 The seventh album by Chromatics Closer To Grey brings another step for Chromatics, a band that has helped architect the music world with their shoegaze pop and '80s indie rock flair. When it comes to the quality of production, not many do it better than Chromatics, if any. Closer To Grey marks another landmark for the band, helping them progress on their mythical-like image through a delightful touch of nostalgia and incredibly selected synths of the 80s that we can only marvel at. For many fans, Closer to Grey, was a surprise and probably not the last one.
Tyler, the Creator IGOR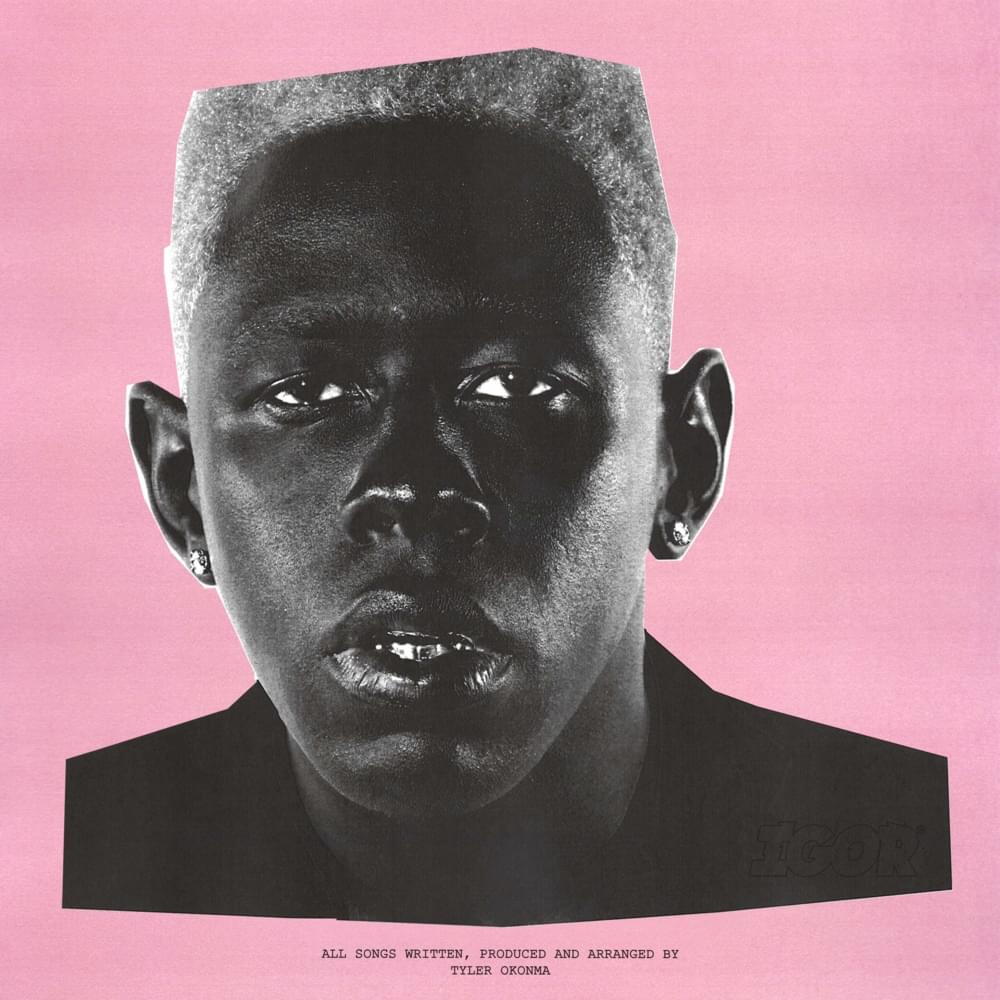 Tyler, the Creator has built on his aesthetic and soul with his most recent album IGOR. Through the buzzing synths in IGOR'S THEME to the warm production of GONE, GONE / THANK YOU, IGOR reveals and reflects more on who Tyler, the Creator is. There is a feel of honesty and tenderness in the album that fits Tyler, the Creator and his overall look as an artist — it's a self-study of himself. Some may criticise Tyler's singing, but the total production of the album is purely majestic that expands on you in an instance.
Michael Kiwanuka Kiwanuka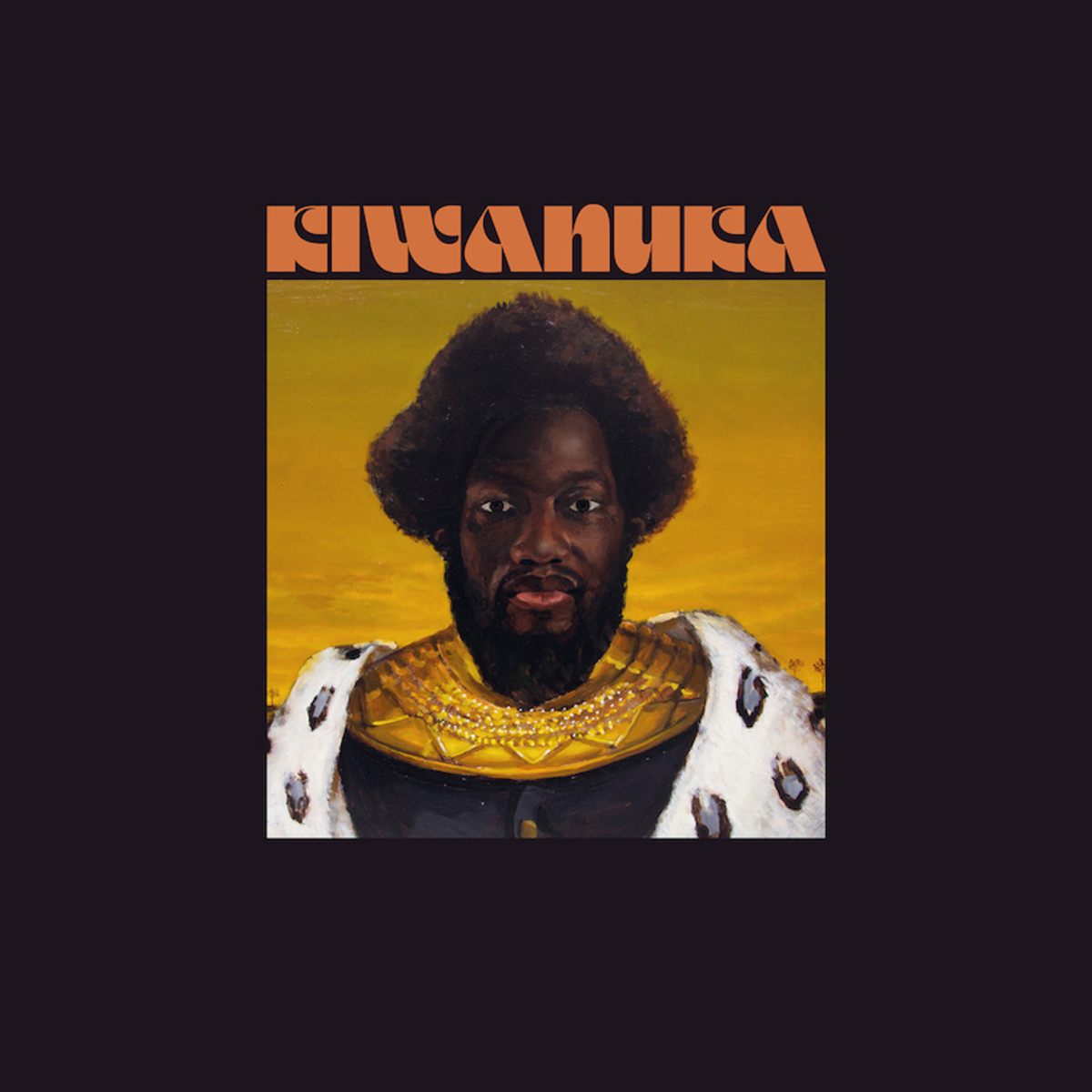 Kiwanuka's latest masterpiece of an album comes in smoothly with a warm weekend feel as it slowly gradients to a sorrowful and reflective mode that has become present in much of Kiwanuka's work. There is no denial that Kiwanuka is one of the most magnificent artists of the past decade, having released Cold Little Heart, Love & Hate, and Home Again. With this album, Kiwanuka delivers just that calibre of music we have come to love from him. Kiwanuka is a masterful album that deserves every bit of praise for its heart-wrenching emotion that cajoles you into pressing the repeat button, time and time over.
Kate Tempest The Book Of Traps And Lessons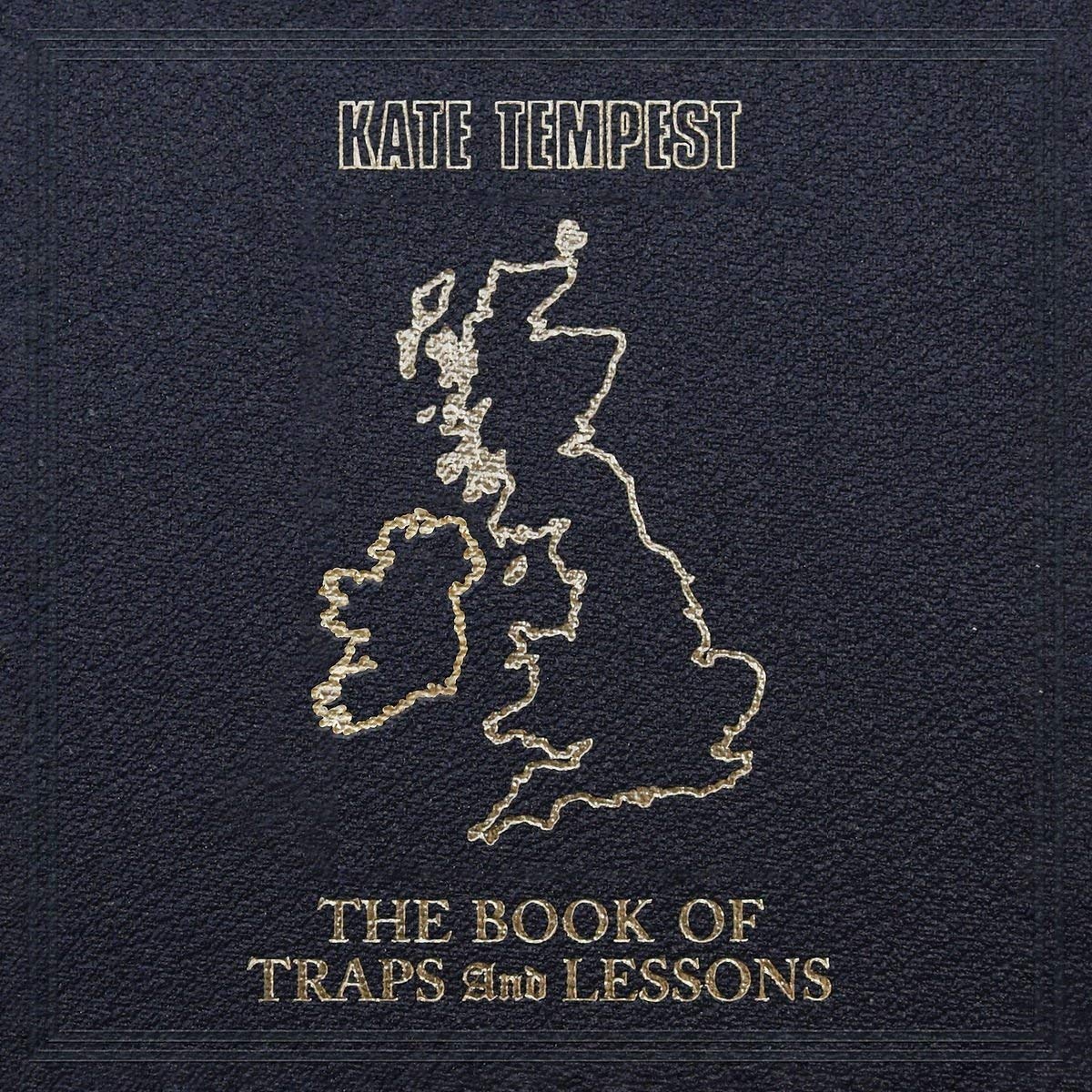 The Book Of Traps And Lessons by Kate Tempest is a gentle and tender piece of work that tackles the internet, love, racial discrimination and overpopulation, making the listener abhor the world we live in. In terms of production, Rick Rubin's use of raw sounds elevate the weight of each piece that reflects on the exhausting and rough world around us while still giving us a glimpse of optimism. Whilst it may not surpass Let Them Eat Chaos, it certainly stands out for its commentary.
Notable Mentions
Bon Iver i, i
Lizzo Cuz I Love You
Brockhampton Ginger
Stormzy Heavy is Head
Sandy (Alex) G House of Sugar