Stacy Cochran, a respected director and writer, will be presenting her latest film Write When You Get Work at the Manchester Film Festival this March. Before the film screens, Stacy joined us for an interview to talk about film and culture.
Hi, how are you and are you excited about Manchester Film Festival?
On the one hand, I'm really happy to be invited to Manchester, to see it, and visit friends here, to show this film to an audience in this city that has always fascinated me, to talk about movies at the screening with the great Joanna Hogg. And I'm really happy to be back at work on new projects and, yet, on the other hand… Do you know that melancholy saying we have about Abraham Lincoln's assassination at Ford's Theater in April 1865? – "Aside from that, Mrs. Lincoln, how was the play?" – meaning that my answer is also one of severe upset because the world is a dangerous mess. I'm appalled at how climate and political crises are worsening, thanks to terrible leadership which we all see around us, hindering the courage and commitment of those who could be humanity's greatest allies, devaluing our best instincts. Horrible. Can I be happy and appalled at the same time? Yes. I am not a happy pessimist. I'd say, instead, I'm an angry optimist, determined to see improvement in the world, and as soon as humanly possible.
So, how did your journey into film start?
I started out wanting to be a writer.. but of what? And how? My dad was an ophthalmologist, my mom was a full-time mom. My first writing job was at a magazine, and then suddenly, compulsively, I realized I was writing movies and shooting them. It was like jumping in a plane and deciding to be the pilot. I think my dad was inclined to say, essentially, hold on a minute do you know what you're doing? And wisely to stay at a safe distance from my efforts.
That's quite a start! How did the idea for Write When You Get Work came about?
The initial idea was to write a love story about falling in love with the one you are most avoiding. There was an unconscious collision in my head between the pleasures of Shop Around the Corner (Ernst Lubitsch) and the tale of Rapunzel. The story that resulted was sucked into the blender of my own ideas, and loves, and commentary.
You have a brilliant cast of actors in the film, how hard was it acquiring such a talented cast?
So nice of you to say that. I'm crazy about this cast, I'm crazy about actors, really. The cast for this film began with Emily Mortimer. The casting director I was working with sent the script to her reps for me… Emily read it and, in profoundly good news, said she wanted to meet. So she and I had a long chat about the story and her character in a coffee shop one fateful afternoon, and then I essentially built the fictional world of this wonderful cast around her.
With the film being screened at the Manchester Film Festival, do you feel that the themes of the film will translate as well with a new, arguably different audience?
I'm eager to hear the reaction to the themes, and to my approach, in Manchester. If the audience here can find companionship in this movie that is half of what I have found in Joy Division, I'll be thrilled.
With streaming services slowly taking over, do you feel this is the possible place for Write When You Get Work or your future projects?
Yes, well, streaming services are inevitably key to the current distribution of movies. It's not instead of the joy of seeing a film on the screen of a gorgeous old theater, hearing and feeling sound from a pro system, and surrounded by others who are watching along with you…. But if someone sees this movie, or any movie, on their phone on a bus, for instance, and loves what they see or hear or think about it, what the heck – Why not?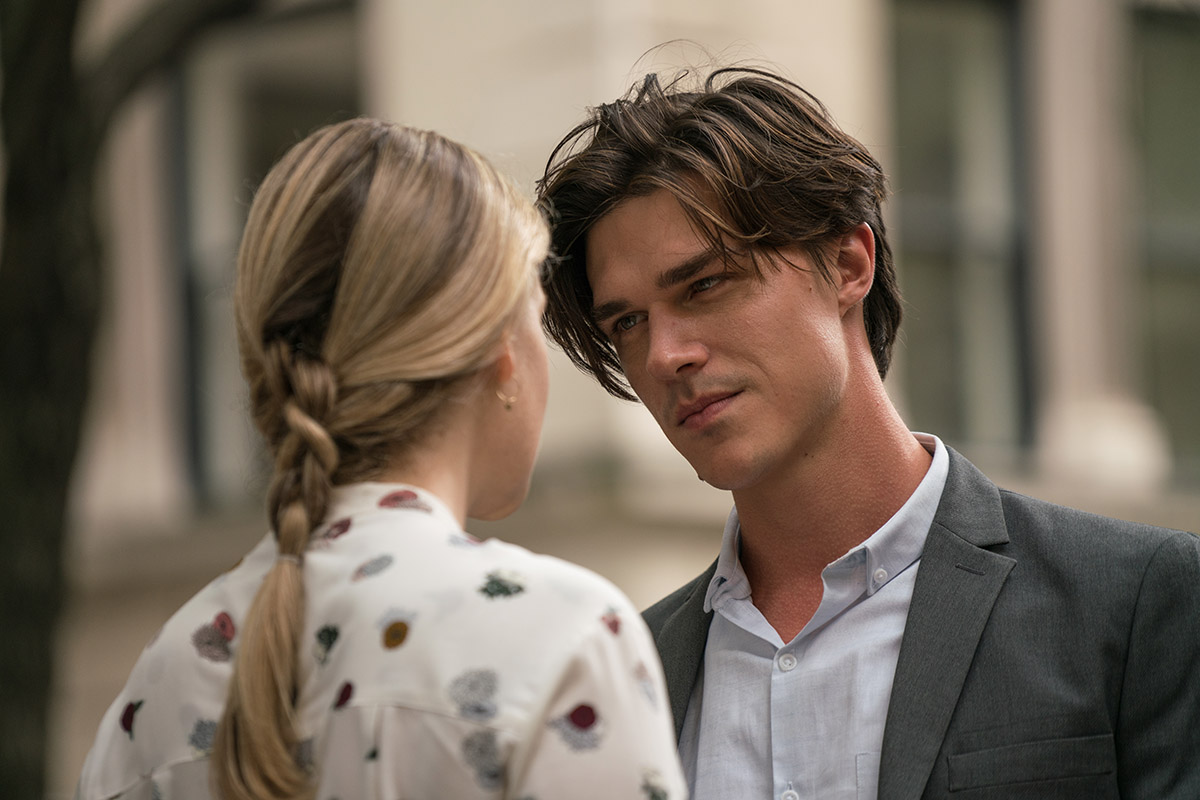 The final question we ask everyone, what is your definition of culture?
I guess "culture" is the plural of the singular word "person." When a group of people are living among each other, over time and in combination, they go from a few to a lot, to a whole-lot, to a culture. Personally I prefer cultures that are built out of variety, which is why I love living in a place like New York City, where the culture is built on surprises and differences. Can I risk pretension and quote something lovely to you? I was just reading a magnificent piece in The New York Review of Books (by Dan Chiasson, 13th Feb 2020) reviewing a superb book called The Long Public Life of a Short Private Poem, written by my friend Peter Murphy, and the piece quotes a line from Peter's book that I simply must quote back to you here: "The filtering of the personal through an inherited, continuing culture is the very essence of lyric poetry."
Maybe, for me, the point is to tell stories in the (human) singular that take place in the world of the (human) plural. If you think about it, that's basically what stories are, right?, from a delicate and incisive Lubitsch film to a joke told late at night while doing the dishes.
Thank you for joining us for an interview Stacy!