In this segment, we showcase the most notable albums out each week. Here are the albums out on March 20th, 2020:
The Weeknd, After Hours
The Weeknd is back with a new album titled After Hours, out now via XO and Republic Records. Following the success of his 2015 release LP, Starboy, as well as his 2018 EP My Dear Melancholy, the album features 14 tracks, including the singles 'Heartless' and 'Blinding Lights', and sees him working with producers Oscar Holter, Max Martin, Dre Moon, Illangelo, and Metro Boomin. Much of the promotion of the album shows him wearing a red velvet jacket, while the grimness of the cover calls back to the singer-songwriter's appearance as himself in the Safdie brothers' Uncut Gems. The album will also introduce a new character: "I feel confident with where I'm taking this [new] record," he told CR Fashion Book. "There's also a very committed vision and character being portrayed, and I get to explore different sides of me that fans have never seen." The accompanying After Hours world tour has yet to be rescheduled.
Morissey, I Am Not a Dog on a Chain
Morissey has come out with his thirteenth studio album, I Am Not a Dog on a Chain, via BMG. Produced by Joe Chiccarelli, the LP is the first release of original material from the former Smiths frontman since 2017's Low in High School. In a statement, he described the songs as "the very best of me … too good to be true … too true to be considered good", while the producer described it as Morrissey's "boldest and most adventurous album yet". To accompany the release of the album, BMG will reissue several of Morrissey's past solo releases, including Southpaw Grammar, Maladjusted, You Are The Quarry, Ringleader Of The Tormentors, Years Of Refusal, and Live At The Hollywood Bowl.
Adam Lambert, Velvet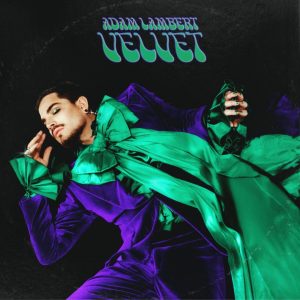 American singer Adam Lambert has released his fourth studio album, Velvet, through More Is More and Empire Distribution. Following his Velvet: Side A EP back in September, the new album features all the tracks off that EP, as well as the singles 'Feel Something', "New Eyes', 'Comin' in Hot', and 'Roses' with Nile Rodgers. The American singer said that the time he spent touring for Queen has influenced the writing for his new solo album. "I don't think I sat down and specifically was like, 'Hey, I need to do a song that sounds like a Queen song,'" he said. "But I'm sure that now, over the course of the past seven years, by osmosis it's kind of rubbed off on me a bit."
Haru Nemuri, LOVETHEISM 
Japanese artist Haru Nemuri has a new mini-album out titled LOVETHEISM. Following her genre-mixing debut, Haru to Shura, that put her on the radar back in 2018, as well as last year's Kick in the World EP, the new release is a 7-song collection that finds her revisiting her signature fusion rap, hard rock, J-pop, and dance music. In a heartfelt statement accompanying the record, Nemuri concludes: "The world is always imperfect and the times are always incomplete. No one knows what the world will be like for the next 10 years. But that is why we can always make it with our hands. When we look at the world, love someone, and choose something, that is, when we "live," I hope that this fanfare will ring through out and become a prayer for you.
Other albums out today:
Brian and Roger Eno, Mixing Colours; Moaning, Uneasy Laughter; Gordon Lightfoot; Solo.