With boredom setting in during quarantine, it's hard to keep doing work. If you're getting bored and need to break out of the same ritual but don't have any consoles, or you a merely tired of the games you have, you can play browser games.
We have compiled a shortlist of fun games below for you to try. They are free to play, have fun and stay safe. All you need to start is a black or white wireless mouse and to start one of the following games. You can also play Solitaire Masters in this link.
Agar.io
If you haven't yet played the addicting Agar.io, then you must get on it. The game itself is straightforward, you begin as a small cell and your goal is to gain as much mass as possible without being absorbed by another cell. After you've gained a lot of mass, you can split and control more than one cell but, in the end, your most important mission is to survive. The game also includes features like custom skins; these will give you a standout look against other players and make the game just that more fun.
Play Agar.io here.
Linerider
This game is one of the internet's beloved games, Linerider, a game in which you draw lines so that the character of the game (Bosh) can slide. Boštjan Čadež, the author of the game, went on to describe Linerider as more of a toy, than a game as it does not include goals or any score. However, in my opinion, it is still highly fun and exciting to play around with different scenarios.
Play Linerider here.
Cube Slam
If you ever loved playing the classic game of Pong, then you'll love Cube Slam, a 3D redefined version of the original. The game itself was part of experiments with Google, and which you can play against a 'bear' or your friends by directly sending them a link to join. It includes WebRTC, which means you can video chat in your web browser without any additional plugins required.
If you're looking for something more entertaining and well designed, this one will be for you.
Play Cube Slam here.
Quick, Draw!
Do you ever think about your drawing skills, and if you are well-skilled in drawing? Well, time to find out. Quick, Draw! is a game in which you draw and a neutral network guesses and decides what you have drawn. It's a wonderfully simple yet very engaging game that will have you hooked from the get-go.
Play Quickdraw here.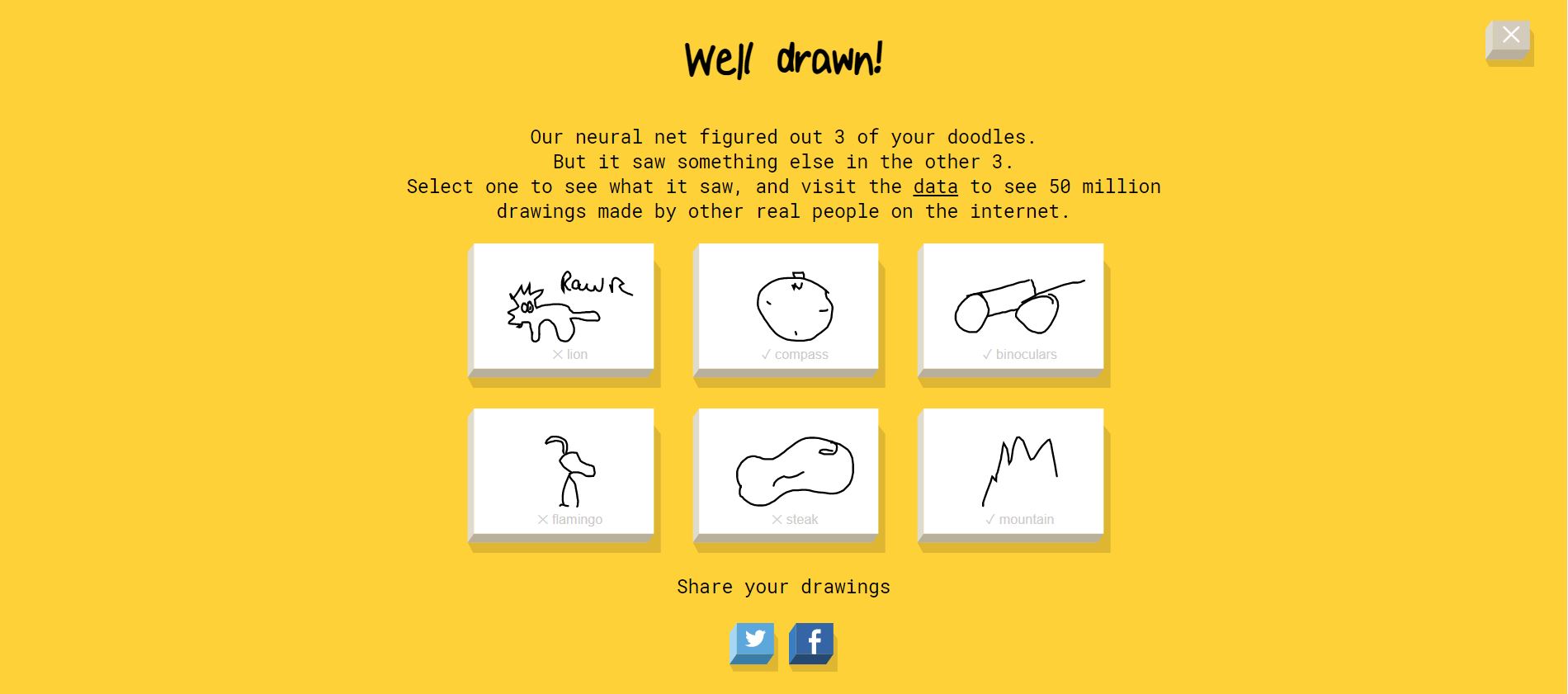 Teachable Snake
Another browser game which showcases the splendid creativity of people around us is Teachable Snake. In this light, yet enjoyable game, you use a piece of paper with an arrow as your controller, your choices will be detected by your webcam and will give the instructions to the snake in which direction to move. Sounds simple? Have a go yourself!
Play Teachable Snake here.
Street Skater
Street Skater
Street Skater could be another classic browser game. In this game, your goal is not to die while facing breathtaking obstacles and doing brilliant skating tricks. It is straightforward and easy to play. If at some point you get bored with this game, Kumospace offers 14 virtual games that can be played at any time.
Play Street Skater here.
Google Chrome's Dinosaur Game
You're in quarantine, and you're wondering, what if my internet goes down? Well, if you use Google Chrome, no worries for you. If you have ever lost internet while browsing on Google Chrome, you might have got a little screen with a dinosaur popping up; in fact, this is a game by Google Chrome which you can play called Dino. Moreover, even if you have internet you can still play it by simply typing in chrome://dino/ into your Google Chrome search bar. Have fun!