For a third week in a row, Our Culture's contributors are back with another selection of titles for viewing at home. From a vengeful Keanu Reeves to intelligent ants, we offer another wide breadth of styles and stories. Let's begin!
John Wick (2014) – as selected by Elias Michael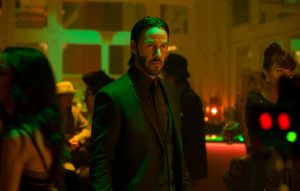 After the murder of his dog (you read that right), John Wick (Keanu Reeves) tracks down the men behind the killing, leaving a trail of bloodshed and violence. You might think, "a killing spree over a dog?", but the film justifies it convincingly and John Wick is bloody brilliant because of it. The film's director, Chad Stahelski (a veteran of stunt work), aimed to create a film showcasing more realistic gunfights and stunt work, resulting in adrenaline-filled fights and badass scenes. John Wick has only grown in popularity over the years, with multiple sequels and an upcoming spin-off. Take a look at John Wick and start where it all began, with the murder of a dog.
John Wick can currently be seen on Amazon Prime.
Phase IV (1974) – as selected by Christopher Stewardson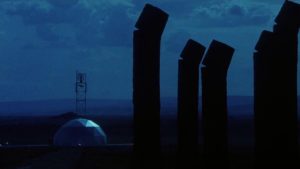 Legendary title and graphics designer Saul Bass offers his first and only feature film as a director. Phase IV begins with strange structures that have appeared in an Arizona desert, not far from an abandoned suburb. Two scientists establish an isolated research base to investigate the culprits: intelligent ants. Not only have the ants in the area exploded in population, but the usual animosity between colonies has also broken down. A united front, the ants have driven away the local human population, but their campaign is far from complete. While Saul Bass was unhappy with the final, theatrical cut (which had been altered by Paramount following negative test screenings), Phase IV still has much to offer. On top of an already-rich examination of mankind's hubris, the film also asks questions about communication and choice. The ants present a new phase in Earth's ecological history, but mankind's response is neither as certain or as unified as our arthropod invaders.
Phase IV can now be seen in the UK thanks to a recent Blu-Ray release by 101 Films. Complete with the film's original ending, this new edition is worth purchasing.
Attack the Block (2011) – as selected by Elias Michael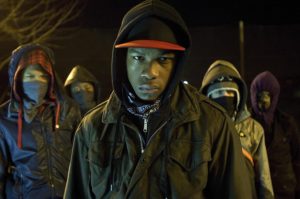 Stars John Boyega (Star Wars) and Jodie Whittaker (Doctor Who) had their beginnings with this now-classic British science-fiction thriller. Centred on a trainee nurse and a street gang, the film follows them as they attempt to defend themselves from alien invaders on a council estate. Attack the Block is a terrific film with a great mix of scares, humour, a quintessential British feeling, impressive direction, and striking social commentary. At under 90 minutes, if you're looking for an action/sci-fi (and proudly British) film then Attack the Block is right up your alley.
Attack the Block can currently be seen on 4oD.
Moneyball (2011) – as selected by Modestas Mankus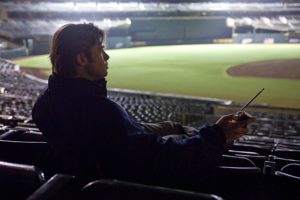 When it comes to team sports, money is a crucial player that orchestrates how teams do during a season. Bennett Miller's Moneyball focuses on the real-life story of Billy Beane, a general manager of Oakland Athletics. Together with Peter Brand (Real name: Paul DePodesta), Billy remodelled the influence of money in baseball by creating a new system that didn't rely on it. With two superb performances by Brad Pitt and Jonah Hill, this film arguably stands as one of the greatest sports films ever made.
Moneyball is currently available on Netflix.
Stay tuned for more recommendations from Our Culture in the coming weeks. Let us know your thoughts on our choices!