In this segment, we showcase the most notable albums out each week. Here are the albums out on July 10th, 2020:
My Morning Jacket, The Waterfall II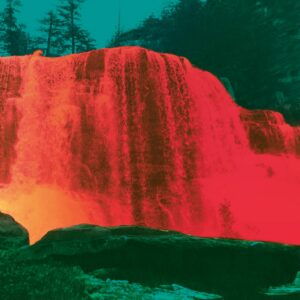 My Morning Jacket are back with their first new album in five years. Announced earlier this week, the follow-up to 2015's The Waterfall is out now via ATO, with physical copies arriving on August 28. The indie rock outfit's latest was recorded during the same sessions that led to The Waterfall, at what became known as Panoramic House in Stinson Beach, California. The band originally considered putting out a triple album, but decided to split the tracks into distinct projects instead. During a walk in the early days of lockdown, frontman Jim James rediscovered one of the tracks, called 'Spinning My Wheels', which he felt was particularly relevant to the current situation due to evoking a feeling of being "hypnotized from doing the same old thing". The band thus decided to revisit the songs, and the result, as a press release explains, is an album that "conjures an indelible pain but never drifts into despair."
The Streets, None of Us Are Getting Out of This Life Alive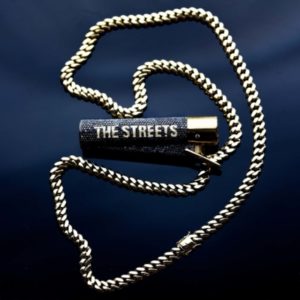 The Streets have returned with their first full-length release in nine years called None of Us Are Getting Out of This Life Alive, out now via Island Records. Self-described by the hip-hop project's mastermind Mike Skinner as a "rap duets album", the new mixtape features guest appearances from artists as varied as psych-rock outfit Tame Impala, punk group IDLES, and London rapper Jesse James Solomon, as well as Ms. Banks, Jimothy Lacoste, Hak Baker, and more. "Usually I do everything myself, mixing the album, recording the album, mastering the album. I wake up in the morning and think, 'I need to work harder'," Skinner said in an interview with DIY Mag earlier this year. "Whereas when you're working with other people, you can't be emailing them every day. I've always been desperately impatient, and I think I've developed patience on this project specifically."
Juice WRLD, Legends Never Die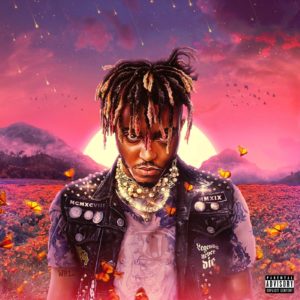 Juice WRLD's posthumous album, called Legends Never Die, has arrived via Grade A/Interscope. Announced earlier this week with the release of a collaborative single featuring Halsey, the album also includes the previously unveiled posthumous tracks 'Tell Me U Luv Me' featuring Trippie Redd and 'Righteous'. "We feel that this collection of 15 songs best represents the music Juice WRLD was in the process of creating," a statement posted on social media reads. "The album shines a light on the collaborators that meant so much to Juice and deeply impacted his musical process. Juice dedicated his music to his fans and, now more than ever, we hope this album brings some reprieve to everyone during these unsettling times." The 21-year-old rapper died in December of last year following an accidental overdose of oxycodone and codeine.
Rufus Wainwright, Unfollow the Rules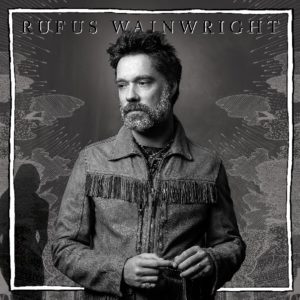 Rufus Wainwright has put out his ninth album of original material and first for BMG called Unfollow the Rules. Produced by Mitchell Froom (Paul McCartney, Crowded House, Sheryl Crow), the album features contributions from Matt Chamberlain, Jim Keltner, and Blake Mills and includes the previously released singles 'Trouble in Paradise', 'Damsel in Distress', 'Peaceful Afternoon', and 'Alone Time'. "It's a deepening on many levels. Being a dad and being married and being over 45, those are some heavy-duty situations here," the songwriter told Billboard back in 2019.  "I have some funny numbers; I maintain the Wainwright sense of humor, which is a familial trait. But most of it sort of dwells within the eternal feelings that I like to engender in my material, where it can be sung by anyone at any time."
Soko, Feel Feelings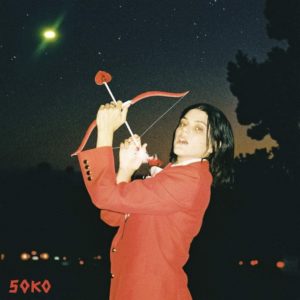 After pushing back the release date multiple times, French singer-songwriter Soko has finally dropped her third LP titled Feel Feelings, out now via Because Music/ Babycat. The artist started working on the album after a week-long treatment at the Hoffman Institute in South Downs, where she underwent a process known as 'psychological deconditioning', which involves getting rid of all coping mechanisms to focus on living only with your thoughts. The follow-up to My Dreams Dictate My Reality is the singer's first album in five years and features the songs 'Are You A Magician?', which arrived with a Gia Coppola-directed clip, as well as early single 'Being Sad Is Not A Crime' and the recently unveiled 'Blasphémie'.
Other albums out today:
Julianna Barwick, Healing Is A Miracle; Mike Shinoda, Dropped Frames, Vol. 1; Dinner Party, Dinner Party; The Beths, Jump Rope Gazers.