In this segment, we showcase the most notable albums out each week. Here are the albums out on July 24th, 2020:
Taylor Swift, folklore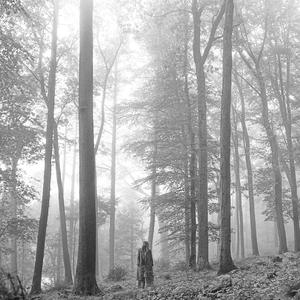 Taylor Swift is back with a surprise new album titled folklore. Announced just yesterday, the follow-up to 2019's Lover features 16 tracks and no previously released singles. Most of the tracks were produced and co-written alongside Aaron Dessner of the National, with additional orchestration from his brother Bryce Dessner, while mixing was handled by Serban Ghenea & Jon Low. The album features a guest appearance from Justin Vernon of Bon Iver and contributions from megaproducer Jack Antonoff, who also co-produced much of Lover, and a mysterious person called William Bowery (who does not exist on any streaming services). "Before this year I probably would've overthought when to release this music at the 'perfect' time, but the times we're living in keep reminding me that nothing is guaranteed," Swift wrote in a statement. "My gut is telling me that if you make something you love, you should just put it out into the world. That's the side of uncertainty I can get on board with."
Logic, No Pressure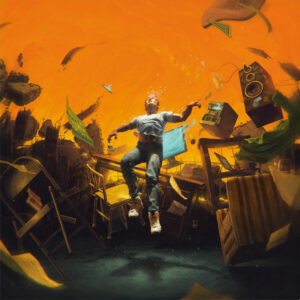 Logic has put out his sixth and reportedly final full-length release, No Pressure. The album contains 15 tracks and serves as a sequel to his 2014 debut studio album, Under Pressure, delivering a "classic sound," according to a Reddit post by the rapper. "I love you all and am excited for No Pressure," Logic, who welcomed a baby boy in 2019, said in a statement. "Bars on bars on bars. This new perspective of life has been amazing". He added: "It's just so fun experimenting and having fun with all music. But this next one is back to the roots for sure and I can't wait for you to hear it when the time is right." The rapper also recently signed a seven-figure deal with streaming platform Twitch, where he will be streaming a set amount of hours on a weekly basis.
Courtney Marie Andrews, Old Flowers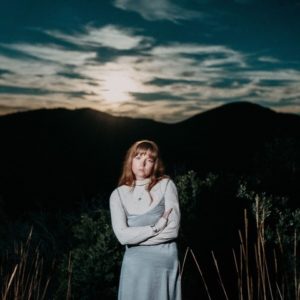 Singer-songwriter Courtney Marie Andrews has released her seventh studio album, Old Flowers, via Fat Possum/ Loose Records. Delayed due to the COVID-19 pandemic, Andrews' 10-track LP follows 2018's transcendent May Your Kindness Remain and was recorded at Sound Space Studio with producer Andrew Sarlo (Big Thief, Bon Iver). Compared to the expansive instrumentation on Kindness, Old Flowers features just Andrews and two other musicians -multi-instrumentalist Matthew Davidson and Big Thief's James Krivchenia on drums. "Old Flowers is about heartbreak," the Arizona artist said in a statement. "There are a million records and songs about that, but I did not lie when writing these songs. This album is about loving and caring for the person you know you can't be with. It's about being afraid to be vulnerable after you've been hurt. It's about a woman who is alone, but okay with that, if it means truth."
Neck Deep, All Distortions Are Intentional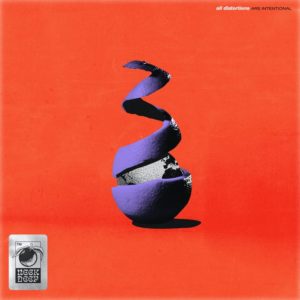 Neck Deep have released their new album, All Distortions Are Intentional, via Hopeless Records. Following 2017's The Peace and the Panic, the 11-track LP was produced by Matt Squire (Panic! At The Disco, Ariana Grande, One Direction), and recorded in Monnow Valley, Wales. It revolves around the fictional characters Jett and Alice, with the former living in a place named Sonderland. "Modern music is so much based around 'the single' and writing a record isn't held in nearly the same regard as it used to be," explained frontman Ben Barlow in a statement. "All Distortions Are Intentional presents a whole story, where there is meaning from every angle of it. All of our records have their themes, but I wanted to create characters, scenes, a world, and have it mean something in the real world, too."
Other albums out today: 
Thomas Bartlett, Shelter; Neon Trees, I Can Feel You Forgetting Me.