In this segment, we showcase the most notable albums out each week. Here are the albums out on July 31st, 2020:
Alanis Morissette, Such Pretty Forks In The Road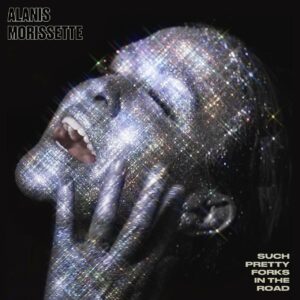 Alanis Morissette is back with a new album titled Such Pretty Forks In the Road, out now via Epiphany/ Thirty Tigers/ RCA. The album, which was co-produced by Alex Hope (Troye Sivan, Carly Rae Jepsen) and Catherine Marks (Foals, The Big Moon), marks the alternative singer's ninth studio album and first full-length release in eight years, following 2012's Havoc and Bright Lights. Originally scheduled for release back in May but delayed due to the COVID-19 pandemic, the LP includes the previously released singles 'Reasons I Drink', 'Smiling', 'Diagnosis', and most recently, 'Reckoning'. 'Smiling' was originally written for the stage musical production of Jagged Little Pill, which made its Broadway debut at the Broadhurst Theatre in New York City last December.
Fontaines D.C., A Hero's Death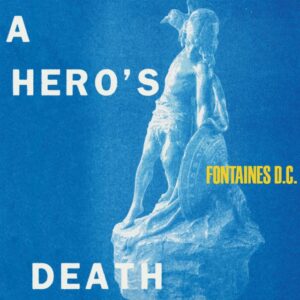 Dublin post-punk outfit Fontaines D.C. have come through with their sophomore studio album, A Hero's Death, via Partisan. After working with producer Dan Carey (black midi, Bat for Lashes) on their previous album Dogrel, they've reunited once again for this 11-track LP. Compared to its predecessor, however, A Hero's Death is described by a press release as a more stripped-back effort with an emphasis on "spectral balladry", taking inspiration from the likes of Leonard Cohen, The Beach Boys, and Beach House. The band previously shared the title track, described by singer Grian Chatten as "a list of rules for the self, they're principles for self-prescribed happiness that can often hang by a thread."
Madeline Kenney, Sucker's Lunch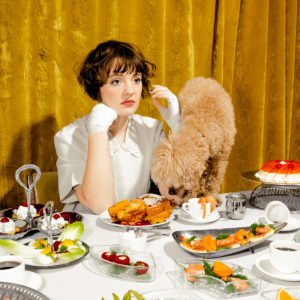 Oakland-based singer-songwriter Madeline Kenney has released her third studio album, Sucker's Lunch, via Carpark Records. Following her Toro y Moi-produced debut Night Night at the First Landing in 2017 and its 2018 follow-up Perfect Shapes, her latest finds her working once again with Wye Oak's Jenn Wasner (who also has an EP out today) and Andy Stack. "My experience writing these songs wasn't easy, it was painful and difficult," Kenney said in a statement. "I was terrified of falling in love, and as much as I'd like to write a sticky sweet song for someone, it doesn't come naturally to me. Instead I wanted to explore the tiny moments; sitting alone in my room guessing what the other person was thinking, spiraling into a maze of logical reasons to bail and finding my way out again. When I spoke with friends about the theme of the 'idiot', it became apparent that everyone understood that feeling and was relieved to hear it echoed in someone else."
Creeper, Sex, Death, and the Infinite Void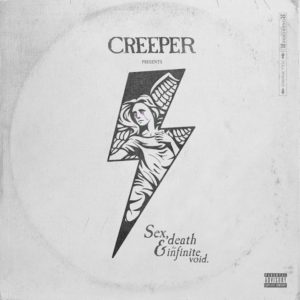 Following their critically acclaimed debut Eternity… In Your Arms, Creeper are back with their sophomore release, Sex, Death, and the Infinite Void, out now via Roadrunner Records. "The real-life time travel that music can achieve is almost supernatural," frontman Will Gould said in a statement. "In a moment you can be transported from a bedroom in the south of England to another dimension entirely. With our latest album, we attempted to perform a similar magic." As for the album artwork, he added that "the concept came to me when I was considering the ways I first discovered music. Both guitarist Ian Miles and I have similar stories of discovering our parents' records. Holding in our hands these battered relics of the past, playing them for the first time and experiencing the magic of them coming to life over the speaker."
Other albums out today:
The Psychedelic Furs, Made Of Rain; Brandy, B7; Mirah, You Think It's Like This But Really It's Like This; Steve Howe, Love Is.