In this segment, we showcase the most notable albums out each week. Here are the albums out on September 4th, 2020:
Big Sean, Detroit 2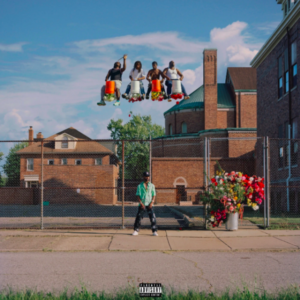 Big Sean is back with his first album in three years, Detroit 2, out now via G.O.O.D. Music/Def Jam Recordings. The Detroit rapper's follow-up to 2017's I Decided. features contributions from Travis Scott, Eminem, Lil Wayne, Diddy, Young Thug, Anderson .Paak, Post Malone, Wale, and more. It also includes three songs called 'Story', which feature Dave Chappelle, Erykah Badu, and Stevie Wonder respectively, as well as the previously unveiled collaboration with the late Nipsey Hussle, 'Deep Reverence'. The project is a successor to Sean's critically acclaimed 2012 mixtape, Detroit, which came shortly after his debut LP Finally Famous.
Bill Callahan, Gold Record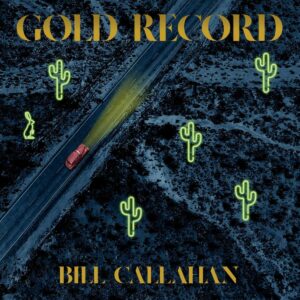 Bill Callahan has come through with his seventh studio album, Gold Record, via Drag City. Marking the songwriter's follow-up to last year's critically acclaimed Shepherd in a Sheepskin Vest, his first album in six years, the 10-track LP was written while Callahan was touring in support of his last album and was recorded with a band that included guitarist Matt Kinsey and bassist Jaime Zurverza. All but one song from the album had already been unveiled; every Monday up until the record's release, Callahan shared one song from the album, which also includes a reworking of Smog's 'Let's Move to the Country', from the 1999 album Knock Knock. 
Lomelda, Hannah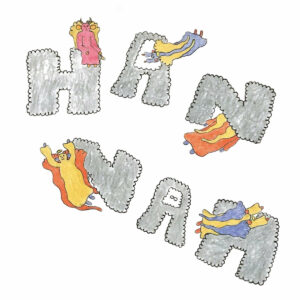 Lomelda, the project led by singer-songwriter Hannah Read, have released their fourth studio album, Hannah, via Double Double Whammy. Following last year's M for Empathy, which was recorded in its entirety during a weekend trip back to her hometown in Texas, their latest was recorded three different times before it was ready to be released. Containing 14 tracks, it was produced by Hannah and her brother Tommy Read at his studio in Silsbee, TX and includes the previously released singles 'Wonder', 'It's Infinite', and 'Hannah Sun'.
Throwing Muses, Sun Racket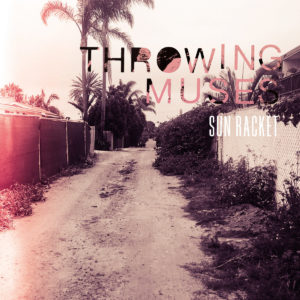 Throwing Muses have returned with their first new album in seven years, Sun Racket, out now via Fire Records. It marks the Boston trio's 10th album and follows 2013's Purgatory/Paradise. "All it asked of us was to commingle two completely disparate sonic vocabularies: one heavy noise, the other delicate music box," Kristin Hersh said in a press release. "Turns out we didn't have to do much. Sun Racket knew what it was doing and pushed us aside, which is always best. After 30 years of playing together, we trust each other implicitly but we trust the music more."
Other albums out today:
Tricky, Fall To Pieces; Hannah Georgas, All That Emotion; Corey Flood, Hanging Garden; Barely Civil, I'll Figure This Out; Patti Smith and Soundwalk Collective, Peradam; Hurts, Faith.