Rhye, the moniker of singer and multi-instrumentalist Mike Milosh, has announced a new album. Home is set for release on January 22, 2021 via Loma Vista Recordings. The artist has also previewed the album with a new song called 'Black Rain', which arrives with an accompanying music video directed by Sam Taylor-Johnson​ and starring Aaron Taylor-Johnson. Milosh served as the director of photography for the one-shot visual. Watch it below, and scroll down for the album's cover artwork and tracklist.
Of the single, Milosh said in a statement: "It has this Eighties version of disco, like the way Quincy Jones was interpreting disco."
Home follows Rhye's 2018's album Blood and the 2019 "piano project" Spirit. It as written over the past year and was recorded at Los Angeles' United Recording Studios, Revival at the Complex, as well as Milosh's home studio. Alan Moulder handled the mixing. In addition to 'Black Rain', the 13-track LP also includes the recently released tracks 'Beautiful' and 'Helpless'.
Home Cover Artwork: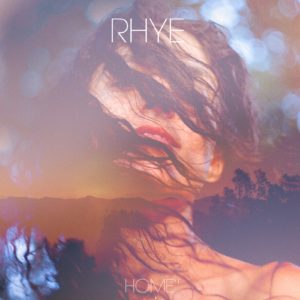 Home Tracklist: 
1. Intro
2. Come in Closer
3. Beautiful
4. Safeword
5. Hold You Down
6. I Need a Lover
7. Helpless
8. Black Rain
9. Sweetest Revenge
10. My Heart Bleeds
11. Fire
12. Holy
13. Outro