In this segment, we showcase the most notable albums out each week. Here are the albums out on October 30th, 2020:
Ariana Grande, positions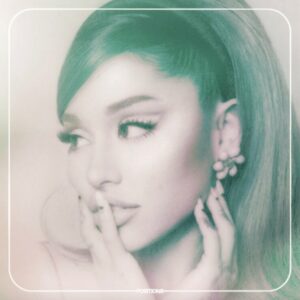 Ariana Grande is back with her sixth studio album, positions, via Republic Records. The pop singer's latest follows last year's widely successful thank u, next and features guest appearances from Doja Cat, the Weeknd and Ty Dolla Sign. The record contains 14 songs, including the previously released title track, which came with a music video starring Grande as President of the United States. Tommy Brown, Peter Lee Johnson, Mr. Fanks, Xavi, Shae Taylor, The Rascals, and others contributed production to the album.
Sam Smith, Love Goes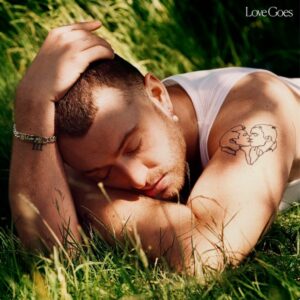 Sam Smith has returned with their third studio album, Love Goes, out now via Capitol. The follow-up to 2017's The Thrill of It was originally called To Die For and was set for release in June but was postponed due to the coronavirus pandemic. Smith has described Love Goes as their "first proper heartbreak album," explaining in an interview with Apple Music's Zane Lowe: "I'd say [this was] the first proper time I've been actually heartbroken. That feeling of they're gone, you can't sleep, the really, really bad feeling. The others were the idea of it and it was pure unrequited love. This, I would like to say that we loved each other. So, I definitely, definitely loved him. So yeah, it was proper." The album includes the previously released singles 'My Oasis', Diamonds', and 'Kids Again'.
Oneohtrix Point Never, Magic Oneohtrix Point Never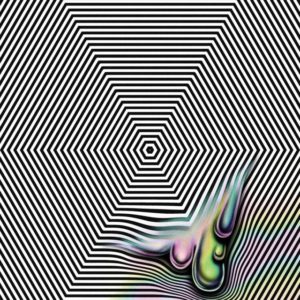 Daniel Lopatin aka Oneohtrix Point Never has released his latest album Magic Oneohtrix Point Never via Warp. The title is a reference to the original full name of his electronic project, which came as a result of mishearing a radio station jingle that he grew up with (Boston's Magic 106.7). The record follows a pair of EPs in 2018, The Station and Love in the Time of Lexapro, as well as his 2018 LP Age Of. It was co-executive produced by the Weeknd's Abel Tesfaye and includes contributions from Arca, Caroline Polachek, Nate Boyce, and Nolanberollin. According to a statement, the album "loosely summons the broadcasting logic of radio dayparts, switching on in the morning and closing very late at night, while seamlessly latticed together with kaleidoscopic, twitchy transformations of sound between the dials to form a darkly humorous reflection on American music culture."
Mourn, Self-Worth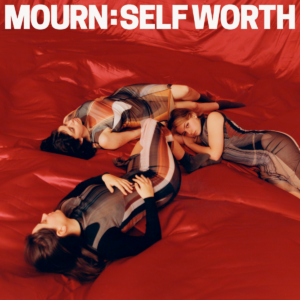 Mourn have come through with their fourth full-length record, Self Worth, out now via Captured Tracks. The Barcelona indie rock outfit's latest follows 2018's Sorpresa Familia an includes the previously released singles 'Call You Back', 'This Feeling is Disgusting', 'Men', and 'Stay Back'. Speaking about the album for our Artist Spotlight feature, Mourn explained: "This new album is the result of a year of listening to what we needed as human beings and as members of the band. Suddenly, when you do what feels right and what liberates you from things you realised weren't healthy behaviours, you feel empowered. Checking on your human relationships and deciding what you can't accept anymore and changing them has been an idea that follows the album."
Other albums out today:
Common, A Beautiful Revolution Pt. 1; Elvis Costello, Hey Clockface; War On Women, Wonderful Hell; Andrew Bird, Hark!, Nothing, The Great Dismal; Eels, Earth To Dora; 2 Chainz, So Help Me God; Tobacco Hot, Wet & Sassy.