The Notwist have announced their first new album in six years. It's called Vertigo Days and it arrives January 29, 2021 via Morr Music.  The German group have also previewed the LP with a new single titled 'Where You Find Me'. Listen to it below, and scroll down for the album's cover artwork and tracklist.
Speaking about the inspiration behind the new record, guitarist and vocalist Markus Acher said of the record in a statement: "We wanted to question the concept of a band by adding other voices and ideas, other languages, and also question or blur the idea of national identity."
Vertigo Days will mark the band's follow-up to 2014's Close To The Glass, as well as the 2015 instrumental compilation Messier Objects. It includes the previously released tracks 'Ship' featuring Saya, 'Oh Sweet Fire' with Ben LaMar Gay, and 'Loose Ends'.
Vertigo Days Cover Artwork: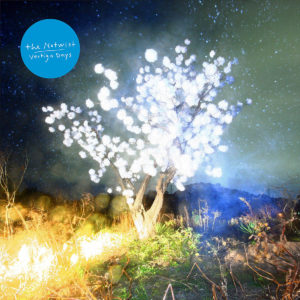 Vertigo Days Tracklist:
1. Al Norte
2. Into Love / Stars
3. Exit Strategy
4. Where You Find Me
5. Ship (ft. Saya)
6. Loose Ends
7. Into The Ice Age' (feat. Angel Vat Dawid)
8. Oh Sweet Fire' (feat. Ben LaMar Gay)
9. Ghost
10. Sans Soleil
11. Night's Too Dark
12. *Stars*
13. Al Sur' (feat. Juana Molina)
14. Into Love Again (feat. Zayaendo)