Claud, the first signee to Phoebe Bridgers' new record label Saddest Factory, has announced their debut album. It's called Super Monster and it arrives on February 12. Claud has also previewed the LP with a new single called 'Soft Spot'. Check it out below, and scroll down for the album's cover artwork and tracklist.
The 21-year-old Claud recorded the Super Monster's 13 songs at the famed Electric Lady Studios in New York City. The album features contributions from Clairo, Melanie Faye, Nick Hakim, Unknown Mortal Orchestra's Jake Portrait, and more.
In a statement about 'Soft Spot', Claud explained: "Sigh. I have a soft spot for lots of people, places, and things. This song is about knowing I can't be with this one specific person, but my feelings won't go away… I still hope I run into them, or they randomly text me about something. It's just me romanticizing what I can't have and being like "but what if…"'
Back in October, Claud shared the single 'Gold'. They recently teamed up with Clairo, Josh Mehling, and Noa Frances Getzug to form a new band called Shelly.
Super Monster Cover Artowork: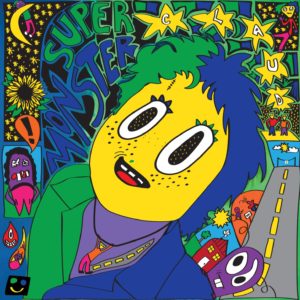 Super Monster Tracklist:
1. Overnight
2. Gold
3. Soft Spot
4. In or in Between
5. Cuff Your Jeans
6. Ana
7. Guard Down
8. This Town
9. Jordan
10. That's Mr Bitch to You
11. Pepsi
12. Rocks at Your Window
13. Falling at the Rain