In this segment, we showcase the most notable albums out each week. Here are the albums out on July 16, 2021:
---
Clairo, Sling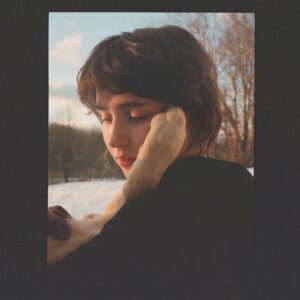 Clairo is back with her sophomore effort, Sling, out now via FADER/Republic Records/Polydor. The follow-up to 2019's Immunity was written and recorded at Allaire Studios in Upstate New York and co-produced by Jack Antonoff. Clairo announced the album last month with the single 'Blouse', which features backing vocals from Lorde. "Joanie, my dog, opened up my world in ways I didn't think were capable," she wrote in a statement. "By caring for her, it forced me to face my own thoughts about parenthood and what it would mean to me. stories as lessons, regrets as remorse. thinking about something/someone before yourself. It's a glimpse into a world where I found that domesticity is what I was missing."
---
Pop Smoke, Faith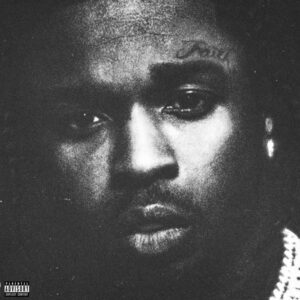 A new posthumous album from late Brooklyn drill rapper Pop Smoke has been released. Faith features contributions from Kanye West, Pusha T, Dua Lipa, Kid Cudi, Pharrell, Lil Tjay, Future, 21 Savage, Quavo and Takeoff of Migos, Swae Lee of Rae Sremmurd, 42 Dugg, and Bizzy Banks. Pop Smoke's first posthumous LP Shoot for the Stars Aim for the Moon came out late last year, five months after the rapper's death at age 20.
---
Wavves, Hideaway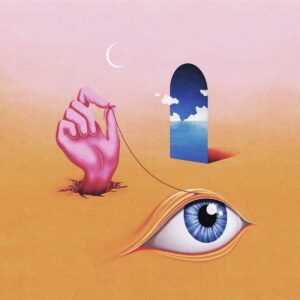 Wavves have returned with a new album, Hideaway, out now via Fat Possum. For the new album, which follows 2017's You're Welcome, Nathan Williams, Stephen Pope, and Alex Gates worked with producer Dave Sitek. According to a press release, the 9-track LP is about "what happens when you get old enough to take stock of the world around you and realise that no one is going to save you but yourself." Williams explained: "It's real peaks and valleys with me. I can be super optimistic and I can feel really good, and then I can hit a skid and it's like an earthquake hits my life, and everything just falls apart. Some of it is my own doing, of course."
---
Willow, lately i feel EVERYTHING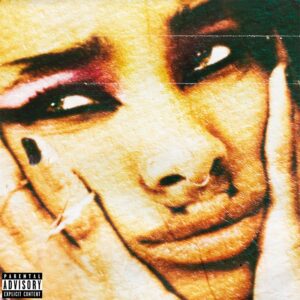 Willow Smith, known mononymously as Willow, has dropped her new LP lately i feel EVERYTHING. According to a press release, the album was influenced by pop-punk artists such as Hayley Williams, Gerard Way, and Patrick Stump. "I realised that it's not my voice that can't sing this kind of music," Willoe said. "I was afraid to sing this kind of music because I wasn't sure what people would think." lately i feel EVERYTHING features collaborations with Travis Barker, Avril Lavigne, Tierra Whack, Cherry Glazer, and Ayla Tesler-Mabe. "I just wanted to let loose with this album. I wanted to have fun and be young and not be so existential and worrying all the time," Willow added. "I thought this was a really dope outlet for a new energy I wanted to bring to my music."
---
Midwife, Luminol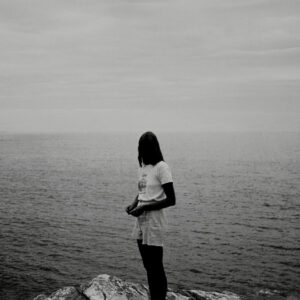 "Heaven metal" multi-instrumentalist Madeline Johnston, better known as Midwife, has released her third full-length album. Luminol is out now via The Flenser and it includes the advance tracks 'Christina's World', 'God Is A Cop', and 'Colorado'. The follow-up to 2020's Forever features contributions from artists including labelmate Dan Barrett (Have A Nice Life), Tucker Theodore, Angel Diaz (Vyva Melinkolya), Zachary Cole Smith, Ben Newman, and Colin Caulfield (DIIV). Named after a chemical used by forensic investigators to reveal trace amounts of blood left at a crime scene, the album explores "themes of incarceration, locus of control, clarity, self harm, confinement, agency and truth-seeking," according to press materials.
---
Other albums out today:
Jodi, Blue Heron; Barenaked Ladies, Detour de Force; Ida Mae, Click Click Domino; The Zolas, Come Back to Life; Charli Adams, Bullseye; Tones and I, Welcome to the Madhouse; Chet Faker, Hotel Surrender; K.D.A.P., Influences; Moon King, The Audition; U-Roy, Solid Gold U-Roy; John Mayer, Sob Rock; Karen Black, Dreaming Of You (1971–1976).