In this segment, we showcase the most notable albums out each week. Here are the albums out on July 30, 2021:
---
Billie Eilish, Happier Than Ever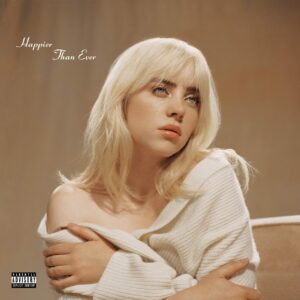 Billie Eilish has released her much-anticipated sophomore album Happier Than Ever. The follow-up to 2019's When We All Fall Asleep, Where Do We Go? is out now via Darkroom/Interscope, and it features the advance singles 'my future', 'Therefore I Am', 'Your Power', 'Lost Cause', and 'NDA'. Eilish wrote the album with her brother and collaborator Finneas and recorded it in the basement studio of his Los Angeles home. "I wanted to make a very timeless record that wasn't just timeless in terms of what other people thought, but really just timeless for myself," Eilish told Vevo, citing artists including Julie London, Frank Sinatra, and Peggy Lee as primary influences. "The main thing that I would hope is for people to hear what I say and then go, 'Oh, God, I feel like that. I didn't know I felt like that, but this is how I feel.' And maybe, you know, make a change in their life that makes them happier."
---
Bleachers, Take the Sadness Out of Saturday Night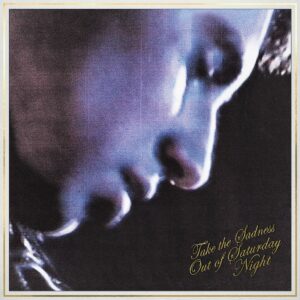 Jack Antonoff has returned with his third Bleachers album. The project's first full-length since 2017's Gone Now is called Take the Sadness Out of Saturday Night, and it includes the previously unveiled singles 'Chinatown' (featuring Bruce Springsteen), 'Secret Life' (featuring Lana Del Rey), 'How Dare You Want More', and 'Stop Making This Hurt'. The 10-track LP was inspired by a breakup in 2017 and completed during the COVID-19 pandemic. "When I hear the words 'Saturday night', I think anything's possible — maybe it's from movies or something, it's not necessarily the way I feel," Antonoff told Buzzfeed. "It's this wide open space, and, for a lot of us, possibility and hope comes with sadness. The whole point of the album is prosecuting this idea, I can't wait to take the sadness out of Saturday night. It's the most joyous way of saying it."
---
Torres, Thirstier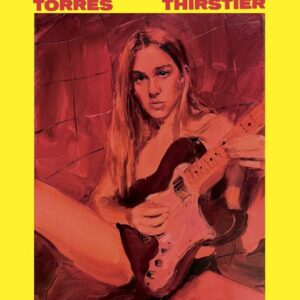 Torres, the moniker of singer-songwriter Mackenzie Scott, is back with her fifth studio album, Thirstier. Recorded in autumn 2020 at Middle Farm Studios in the UK, the LP follows 2020's Silver Tongue and marks her second full-length with Merge Records. "I've been conjuring this deep, deep joy that I honestly didn't feel for most of my life," Scott said of the album in a statement. "I feel like a rock within myself. And I've started to feel that I have what it takes to help other people conjure their joy, too." She added: "I wanted to channel my intensity into something that felt positive and constructive, as opposed to being intense in a destructive or eviscerating way. I love the idea that intensity can actually be something life-saving or something joyous."
---
LUMP, Animal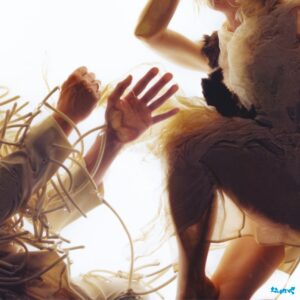 LUMP, the project of Laura Marling and Mike Lindsay of Tunng, have followed up their self-titled 2018 debut with the new album Animal, which is out now via Partisan/Chrysalis. Where its predecessor drew inspiration from early 20th century surrealism and the absurdist poets Edward Lear and Ivor Cutler, Animal was influenced by the psychoanalytic texts Marling was reading during the making of the album. "There's a little bit of a theme of hedonism on the album, of desires running wild," Lindsay explained in a statement. "We created LUMP as a sort of persona and an idea and a creature. Through LUMP we find our inner animal, and through that animal we travel into a parallel universe." Read our review of the album.
---
Skirts, Great Big Wild Oak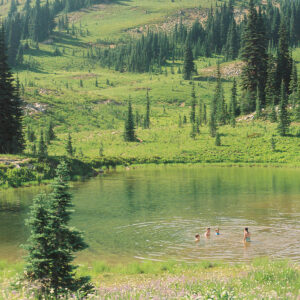 Great Big Wild Oak is the debut full-length album from Texas songwriter Alex Montenegro, who records under the moniker Skirts. Out now on Double Double Whammy, the LP follows Skirts' 2018 Almost Touching EP and was recorded between various home studios in Dallas with help from live band members and friends Vincent Bui, Victor Bui, and Joshua Luttrull. The album's cover artwork is a photo taken by Montenegro on a trip to Mount Rainier.
---
Isaiah Rashad, The House Is Burning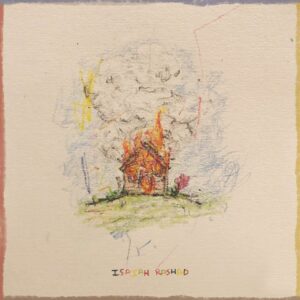 Chattanooga rapper Isaiah Rashad has dropped his long-awaited album The House Is Burning via Top Dawg Entertainment/Warner Records. Arriving five years after his previous LP The Sun's Tirade, the new record features guest spots from Lil Uzi Vert, 6LACK, Smino, as well as Rashad's TDE labelmates SZA and Jay Rock. The House Is Burning was preceded by the singles 'Lay With Ya', 'Headshots (4r Da Locals)', and 'Wat U Said'.
---
Poise, Vestiges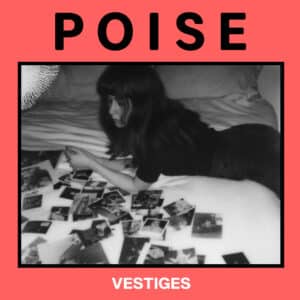 Poise, the moniker of New York-based singer-songwriter Lucie Murphy, has issued her debut LP, Vestiges. "A lot of this record is about finding confidence and learning to put myself back together when bad things happen," Murphy said of the album, which follows her 2019 Poise EP. "It's about coming out stronger, despite everything." During the pandemic, Murphy left her Brooklyn apartment and rented out a cabin in Vermont, where the album's 11 songs came together within the space of three months. "I felt like this was the universe telling me that I have to write this album now," she added in a press release. "There really isn't time to wait."
---
Yola, Stand for Myself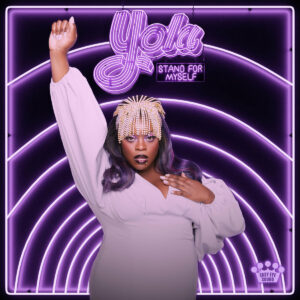 Yola's new album Stand for Myself is out now via Dan Auerbach's label Easy Eye Sound. The record finds Yola – real name Yolanda Quartey – reuniting with the Black Keys frontman, who also produced her 2019 breakthrough Walk Through Fire. "It's a collection of stories of allyship, black feminine strength through vulnerability, and loving connection from the sexual to the social," Yola said of the album in a statement. "It is an album not blindly positive and it does not simply plead for everyone to come together. It instead explores ways that we need to stand for ourselves throughout our lives, what limits our connection as humans and declares that real change will come when we challenge our thinking and acknowledge our true complexity."
---
koleżanka, Place Is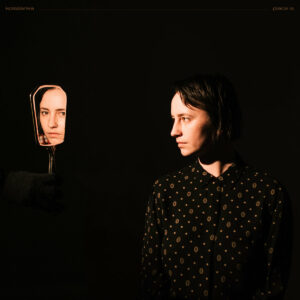 Brooklyn-based singer-songwriter, guitarist, and producer koleżanka (aka Kristina Moore) has released her latest album Place Is. Marking her debut for Bar/None, the LP was written over two years and recorded mostly via email exchanges with longtime collaborator Ark Calkins. Speaking of the single '7th St/7th Ave', Moore explained that "this song lyrically encapsulates a lot of what the record was written about; being here while being there. I was feeling physically split between different homes. I had a home in Phoenix, a home in Brooklyn, and various homes I'd found while being on the road. As I spent time in one place, I felt the other grow farther. I have thought often about "place" vs "space" the past three years. What makes space a place. If a place is only physically spaced."
---
Other albums out today:
Prince, Welcome 2 America; Alan Vega, Alan Vega After Dark; DāM-FunK, Above the Fray; King Woman, Celestial Blues; Son Volt, Electro Melodier; Jim Lauderdale, Hope; Dot Allison, Heart-Shaped Scars; Horsey, Debonair; L Devine, Near Life Experience Part One.