British composer and multi-disciplinary artist Klein has announced a new album, Harmattan, set for release on November 19 via Pentatone. It's led by the single 'Hope Dealers', which arrives with a self-directed music video. Check it out below and scroll down for the record's cover artwork and tracklist. 
"Honestly, to me, 'hope dealers' is really an R&B tribute song to Grime, Channel Aka, the neeky kids who felt they never belonged….omg malorie blackman too… All of that," Klein stated in a press release. "Because Lowkey. That's always been the core of everything."
The new LP was written, produced and performed by Klein and mastered by Jason Gosling. Charlotte Church contributes additional vocals on the track 'Skyfall', which also features the London-based grime MC Jawnino. 
Harmattan Cover Artwork: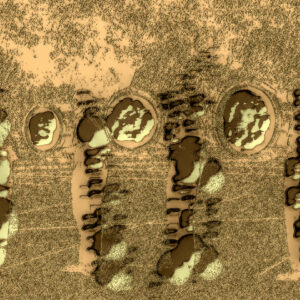 Harmattan Tracklist:
1. For Solo / Piano
2. Roc
3. Trapping in C Major
4. Unknown Opps
5. The Haunting of Grace
6. Ray
7. Made for Ibadan
8. Skyfall
9. Not a Gangster But Still From Endz
10. Hope Dealers
11. Champions