In this segment, we showcase the most notable albums out each week. Here are the albums out on August 13, 2021:
---
The Killers, Pressure Machine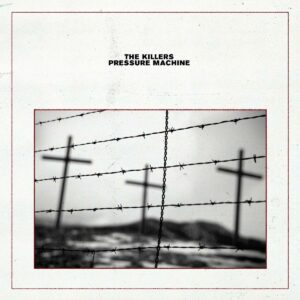 The Killers have released their latest album, Pressure Machine, arriving less than a year after their previous LP Imploding the Mirage. The band co-produced the new record with Foxygen's Jonathan Rado and the War On Drugs collaborator Shawn Everet, who also worked on Imploding the Mirage, while Phoebe Bridgers features on the song 'Runaway Horses'. The record was inspired by Brandon Flowers' experiences growing up in the small town of Nephi, Utah, with the frontman stating, "I discovered this grief that I hadn't dealt with. Many memories of my time in Nephi are tender. But the ones tied to fear or great sadness were emotionally charged. I've got more understanding now than when we started the band, and hopefully I was able to do justice to these stories and these lives in this little town that I grew up in."
---
Wednesday, Twin Plagues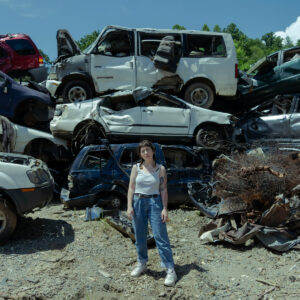 Asheville indie rock band Wednesday have dropped their third LP, Twin Plagues. The follow-up to last year's I Was Trying to Describe You to Someone is out now via Orindal. In an essay accompanying the release, Hanif Abdurraqib writes: "Twin Plagues is overflowing with hooks, but what most delighted me about the band from the start has taken a leap: they have managed, somehow, to get even better at structuring their noise from one movement of a song to the next […] Everything has a place, and so much of its place is to serve the true heart of this album, and the true heart of Wednesday's music, which is allowing cracks through which tenderness can enter and exit as needed. Tenderness that, it seems to me, is always wrestling underneath whatever else might be happening on a song's surface."
---
Boldy James & The Alchemist, Bo Jackson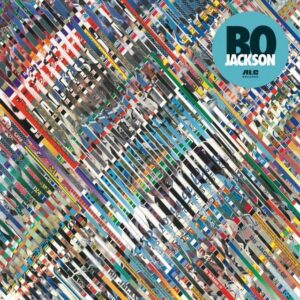 Boldy James and the Alchemist have followed up their 2020 collaborative effort The Price of Tea in China with Bo Jackson. The record was produced entirely by the Alchemist and features collaborations with Freddie Gibbs, Benny The Butcher, Earl Sweatshirt. Curren$y, Roc Marciano, and Stove God Cooks. "I took that 2020 energy and used it to fuel the new momentum and make it more of a moment this go-round," Boldy James stated. "The evolution of the Bo Jackson project came from seeing the results of The Price Of Tea In China, and knowing what the possible outcome is if I connect more with my fans. This new Bo Jackson project means a lot to me because it reflects my growth as an artist, and I have my own personal favorite moment on the album where my son is telling everyone how I'm not the real Bo Jackson, he is (lol). Overall, I just feel like Alchemist outdid himself once again, and I held my own against such incredible production."
---
Oscar Lang, Chew the Scenery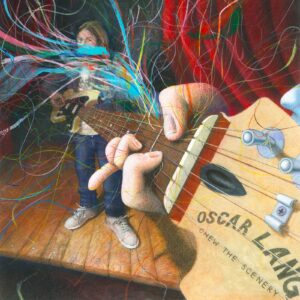 Oscar Lang has issued his debut album, Chew the Scenery, via Dirty Hit. The singer-songwriter previewed the LP with the singles 'Stuck', 'Are You Happy?' and '21st Century Hobby', 'Thank You', 'Write Me a Letter', and 'Yeah'. "Over the past two years the sound of my music has changed a lot, from bedroom pop to rock," Lang said in a statement accompanying the album's announcement. "We recorded the album over a month up in Liverpool. It was a nice break away from the tedious lockdown in the UK as I got to spend a month away with my mates doing what I love. I think you can hear that built-up boredom being released on the record."
---
Jungle, Loving In Stereo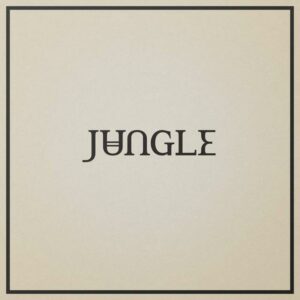 Jungle have returned with their third album, Loving In Stereo. Following up on their 2018 record For Ever, it marks the first time the electronic duo have worked with other vocalists, including Tamil-Swiss Priya Ragu and US rapper Bas, while friend and fellow producer Inflo contributed on three tracks. "With this record we've learned to trust our instincts and go with our gut," Tom McFarland said in a statement, with bandmate Josh Lloyd adding: "We want it to be more raw, open, fun, enjoyable and entertaining, because that's what music is."
---
Other albums out today:
A Great Big Pile of Leaves, Pono; alexalone, ALEXALONEWORLD; Jade Bird, Different Kinds of Light; Still Woozy, If This Isn't Nice, I Don't Know What Is; Devendra Banhart & Noah Georgeson, Refuge; Quicksand, Distant Populations; Dan + Shay, Good Things; Joy Orbison, Still Slipping Vol. 1.